Our BitLife Heirlooms List Guide features a full look at what this new addition to the game involves and how-to collect them! Heirlooms can be collected each day, and can sometimes be sold for large amounts of money.
What to do With and How-to Use Heirlooms
You can collect Heirlooms after about 17 hours or so after you've collected your last one. You will be shown a dark room and a flashlight. Drag that flashlight around the room until you find the Heirloom.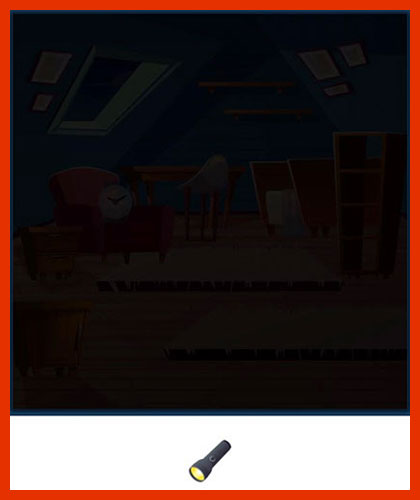 Once you collect the Heirloom, there's a chance you might see it in your Assets window. Go there, and you'll find it under Heirlooms. From here, you can do different stuff with it. You can sell, donate, play, or refurbish it (if it's in poor condition). Certain Heirlooms are worth more than others, and some like the Lucky Dice, apparently give you a better chance at winning the Lottery!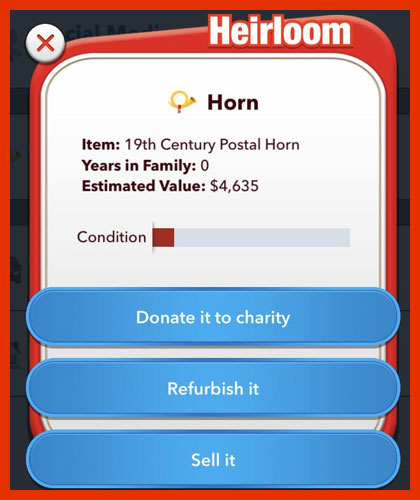 Be careful if you decide to play with it (if you're a child at the time) or refurbish it, because there's a chance it will break and you won't get any money out of it!
BitLife Heirlooms List
Credit to Reddit on the majority of the list! This isn't all of the Heirlooms, but we'll be adding more as learn more.
1702 Stradivarius Violin
1960's Route 66 Gas Pump
1969 Fender Stratocaster
1969 Television
1987 Fax Machine
1987 Schwinn Bicycle
1988 Family Reunion VHS Tape
1993 Motorola Pager
1995 Sony Movie Camera
2007 Jordan Elementary School Spelling Bee Trophy
2008 Coachella Ticket
2010 FIFA World Cup Ball
19th Century Postal Horn
1st Edition Holographic Charizard Card
2-Carat Diamond Ring
10-Carat Diamond Ring
A Rock
Acrylic Paint Set
Alarm Clock
Andy Ruiz Jr's Boxing Glove
Antique Sextant
Ark of the Covenant
Atari 2600
Basketball
Beyoncé's Golden Mic
Bottle of Wine
Canoe
CD of Michael Jackson's Thriller
Charlemagne's Crown
Chopsticks
Coffee Cup
Compass
Crystal Ball
Dolls
Donald Trump's Golden Toilet
Duke Silver's Tenor Saxophone
Fine China Set
Fountain Pen
Funeral Urn
Galileo's Telescope
Game of Thrones Sword
Graduation Cap
Holy Grail
Jimmy Kimmel's Microphone
Kanye West's Burning Man Mic
Kimono
Leather Briefcase
Louis Armstrong's Trumpet
Lucky Dice (Play the Lottery, these give you an increased chance of winning!)
Marie Curie's Test Tube
Marilyn Monroe's Lipstick
Megaphone
Michael Jordan's Rookie Card
Microscope
Nazar Amulet
Newspaper from December 1st, 1999
Notre Dame Cathedral Skeleton Key
Olympic Medals
Oregon Trail Video Game Floppy Disk
Original Picasso Doodle
Personal Diary
Piano Keyboard
Prayer Beads
Ray Charles' Sunglasses
Revolutionary War Drum
Roadmap of USA
Rolex Watch
RuPaul's Wig
Scissors
Seashell
Skateboard
Sled
Slot Machine
Teddy Bear
The Crown
Thomas Edison's Light Bulb
Titanic Anchor
Toaster
Tonya Harding's Ice Skate
Toolbox
Top Hat
T-Rex Dung Fossil
Umbrella
Wind Chime