The platform fighting genre has seen a boon in titles, including the iconic Super Smash Bros. series, Ubisoft's Brawlhalla, indie delight Rivals of Aether, and even the Nickelodeon entry, Nickelodeon All-Star Brawl. But Player First Games and Warner Bros. Games have joined together to bring the free-to-play MultiVersus to the genre. You can find our initial thoughts and first impressions about MultiVersus below.
MultiVersus Gameplay
MultiVersus features many ways to play, but the primary focus is on fast-paced, 2v2 battles. The result is that characters and combos were created with this in mind, and doubles battles are truly amazing. That being said, MultiVersus handles 1v1 matches and free-for-alls quite well, and they feel equally as rounded out as 2v2.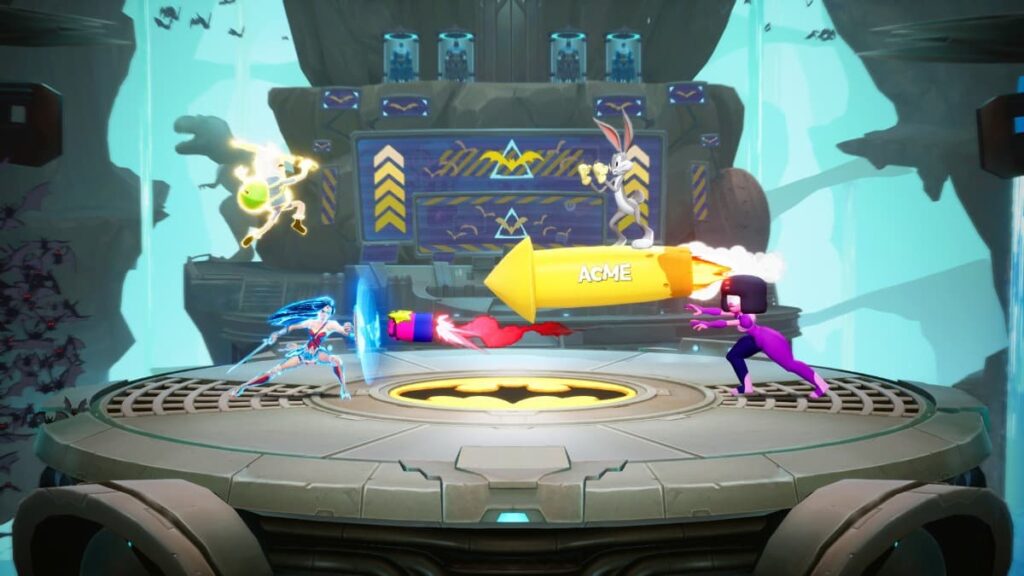 Each character gets two jumps and two air dodges along with cooldowns to special moves. This helps prevent spamming of certain moves, namely projectiles, that can be annoying in other fighters. There are still some characters who can be quite annoying (looking at you, Taz and Velma), but overall, the gameplay feels balanced among the characters.
Despite how good MultiVersus feels to play, there are some issues. The moment-to-moment gameplay can be confusing due to the fast pace and strange hitboxes. Sometimes, it feels like moves should hit that don't, then the opposite happens, where a wild hit will somehow strike. There seems to be a sense of inconsistency among attacks that will need some attention throughout the beta and release.
MultiVersus Characters
MultiVersus wouldn't be what it is without its all-star cast. It includes the likes of Shaggy, Batman, Superman, Arya Stark, and more iconic characters. Each one truly feels brought to life with mannerisms, movesets that reflect their character, and even most original voice actors. This includes unique dialogues that characters use when partnered with or facing other characters.
This attention to detail really brings the characters of MultiVersus to life in ways other platform fighters just don't quite hit. In addition, players can collect emotes, badges, and of course, skins, to enhance their favorite fighters and show off their collection of goodies.
MultiVersus Story
The fighting genre is not particularly known for its story, but it is often an included element within this genre. As of the beta, there is no discernable story to MultiVersus and why all these characters from different universes are here, but this may be added in the future. Reindog, an original character to MultiVersus, has a backstory that hints at some cataclysmic event, which we will hopefully be able to explore on full release.
MultiVersus Monetization
As a free-to-play title, monetization is to be expected in MultiVersus—in the form of Gold, the freemium currency, and Gleamium, the premium currency. While you can unlock all characters with Gold, the rate at which you earn Gold is incredibly slow, and you will need to grind. Nearly everything else is purchased using Gleamium, but characters can also be bought with this.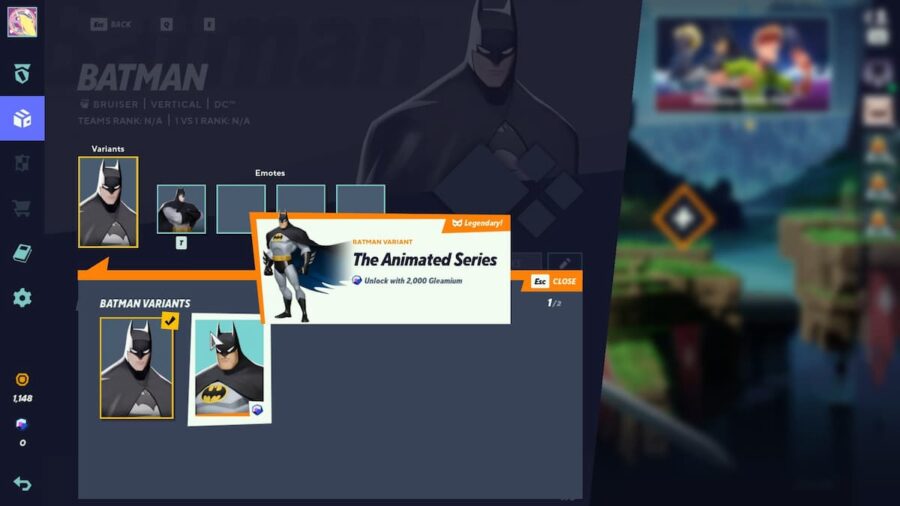 Currently, the rates for purchasing skins, emotes, and more with Gleamium are simply not worth it. Some skins for characters cost more Gleamium than it does to purchase the character, and some offer little difference from the original skin. Batman's animated skin bears little distinction from the original skin but features a high cost.
Related: MultiVersus Jake Guide – Moves, Perks, Tips, & Strategies
MultiVersus Visuals
MultiVersus does a phenomenal job of taking characters from different series and mediums and creating a look that works. Each character feels like a part of the same game while still maintaining their authentic look. Colors pop, the stage and backgrounds look fantastic, and the UI is clean and sleek, giving MultiVersus a high-quality look.
Should I play MultiVersus?
We absolutely recommend giving MultiVersus a go. It is free to play and offers a great amount of content, even for those who do not want to spend money. You can unlock all characters by simply playing, though it may be a grind. As mentioned, some issues need to be addressed. But overall, MultiVersus is a solid entry in the platform fighting genre, and we are excited to see where it goes from here.
For more information on MultiVersus, check out Is MultiVersus Free to Play? and Lebron James and Rick & Morty join the MultiVersus roster on Pro Game Guides.