I've always liked the idea of running my own retail business, but I'm not so keen on all the hard work and the enormous risks involved. So, delving into My Hotpot Story is the closest I'm going to get! Set up your restaurant and serve a few basics to get the money coming in, then experiment with new dishes and increase the quality of your establishment as you start to watch the big money come in.
My Hotpot Story codes can give you a variety of free currencies, often giving you more than one reward at once. Diamonds can be spent on claiming double rewards for certain activities, as well as purchasing dish elements and flavors, while Cash is used to upgrade your restaurant and hire staff. If you love a good food-based business sim, you might also enjoy Eatventure Codes.
All My Hotpot Story Codes List
My Hotpot Story Codes (Working)
These are all the working My Hotpot Story codes.
Hotpot—Redeem for 30 Diamonds
food—Redeem for 50 Diamonds
My Hotpot Story Codes (Expired)
These are expired codes for My Hotpot Story.
Happy Workers Day—This code has expired
thankspot—This code has expired
ruminateeweFz68—This code has expired
ruminateKBXwUhq—This code has expired
ruminate6n4zV4f—This code has expired
ruminatejwbGEjq—This code has expired
ruminateQVDDuj6—This code has expired
ruminateeEbkyyG—This code has expired
ruminateem7c8Bv—This code has expired
Related: BTS Island: In the SEOM Codes
How to redeem codes in My Hotpot Story
Follow the instructions below to redeem codes in My Hotpot Story.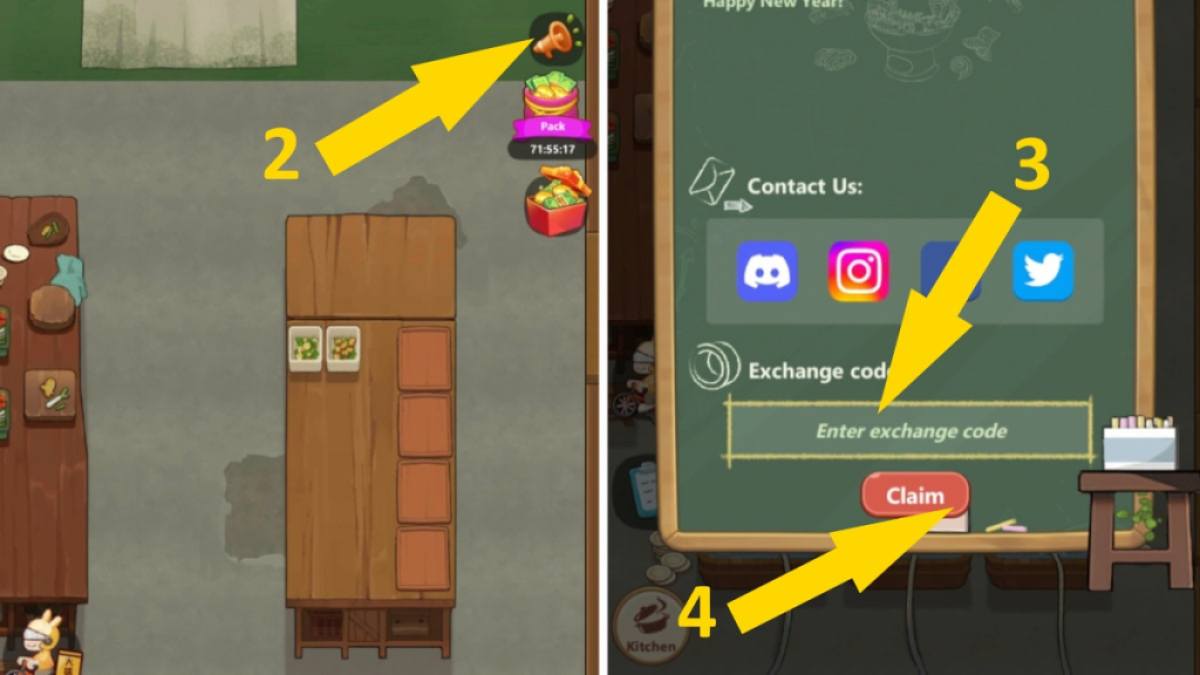 Launch My Hotpot Story on your device.
Press the Hint (megaphone) button on the left of the screen.
In the text box saying Enter exchange code, do so as it appears in the list above.
Press the red Claim button to claim your reward!
How can you get more My Hotpot Story codes?
If you're looking for My Hotpot Story codes or other information, a great place to start is by liking the @myhotpotstory on Facebook. You can then follow @xingfulu1120 on Twitter, which is the official account. also, why not check out and follow myhotspot_ over at Instagram? Finally, you can join the My Hotpot Story (Official) Discord Server for channels dedicated to everything from game codes to announcements and fan chat.
Why are my My Hotpot Story codes not working?
When you enter a code for My Hotpot Story, you should try to cut and paste it whenever possible. This means you'll definitely avoid the possibility of a typo, which can cause a code to show as invalid. If, instead, a game code says it has expired, this means the game's developers have removed it. We can't help with that, so just let us know in the comments below so we can update the guide. Also, come back soon, as we're always scouring the internet for new codes.
Other ways to get free rewards in My Hotpot Story
For more free rewards in My Hotpot Story, click the Shop icon in the bottom right of the screen. On the pop-up Shop menu, you'll find five tabs across the top. You can claim 20 free Diamonds each day on the Currency tab. On the Opening Feast tab, click the central Lottery button to get a randomized daily free reward, which could be currency or training Books. On the Cumulative Awards tab, you can watch ads to get increasingly valuable free items. Finally, don't forget the Task button on the left of the screen, where you'll be rewarded with in-game Cash for simply making progress in the game.
What is My Hotpot Story?
My Hotpot Story is a free-to-play restaurant sim for mobile phones. You start with a rundown restaurant and just a few diners and dishes. But with perseverance, you can develop new kinds of foods to sell, hire staff to improve efficiency, upgrade your menu, and then spend the profits on improving your bar, tables, kitchen, attracting VIPs, and more.
If you're looking for codes for other games, we have a ton of them in our Roblox Game Codes post! You can also get a bunch of free stuff via our Roblox Promo Codes page. And in the meantime, take a look at the latest news to stay up-to-date on all things entertainment.