NecroMerger is an idle mobile game where you merge creatures and items to create even stronger versions. This concept becomes even more interesting as it's combined (or, shall we say, merged) with the story of an evil necromancer trying to raise a creature so it can eat the world. Nice, right?
You'll need a lot of resources to feed your cute Cthulhu-like devouring monster, so make sure to use NecroMerger cheat codes to speed up the process. You'll use them mostly for upgrading stations, which are basically spawning pools for monsters. If you like idle games, use Idle Heroes Codes and Idle Berserker Codes for more in-game help.
All NecroMerger Cheat Codes List
Updated January 24, 2023

Updated page.
NecroMerger Cheat Codes (Working)
X78HT3P4—Redeem for 15 Astro Coins
FREEZING—Redeem for 25 Ice Runes
DEVOURER—Redeem for 50 Gems
GOLDRUSH—Redeem for 100 Gold
NecroMerger Cheat Codes (Expired)
KA-BOOM
CEMETERY
LAUNCHED
Related: Best Idle Mobile Games
How to redeem codes in NecroMerger
Follow the instructions below to redeem codes in NecroMerger.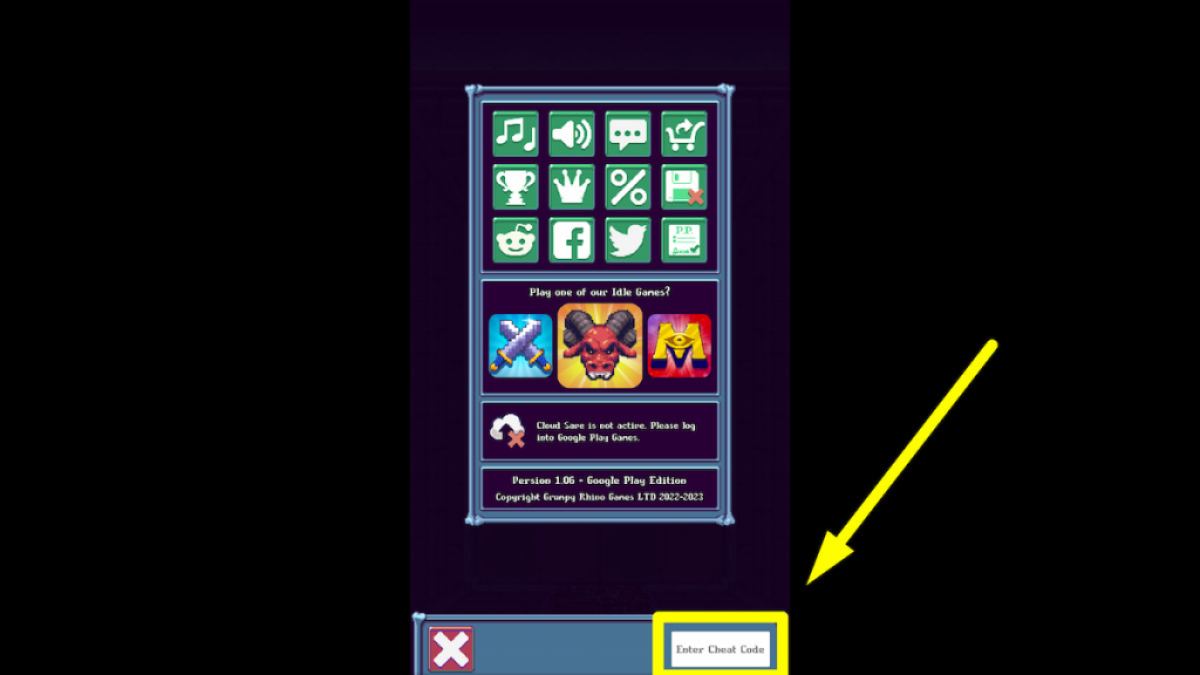 Launch the game.
Finish the tutorial.
Click on the gear-like Settings button in the upper right corner of the screen.
Enter working codes into the Enter Code Here text box at the bottom of the screen.
If you're playing the game on mobile, press the Return button; if you're playing it on the PC, press the Enter button on the keyboard to get your free reward.
How to get more NecroMerger cheat codes
The best way to get more NecroMerger cheat codes is to visit this page often. We'll update it as soon as new free rewards arrive. In the meantime, you can follow the developer's Twitter account @GrumpyRhinoGame and NecroMerger Facebook page for more information on the game updates.
Why are my NecroMerger codes not working?
Some NecroMerger cheat codes may not work because they've expired. Those free rewards aren't available forever, so try to redeem them as soon as possible. Also, your codes may not work if you make a typing error. Avoid this completely by copying and pasting cheat codes from the list above into the text box.
Other ways to get free rewards in NecroMerger
Besides redeeming codes, you can get free rewards in NecroMerger by watching ads while in the game. This way, you'll be able to fill up the Mana and Slime needed for the production of units. While this may be annoying a bit, it does help you get resources faster. There is always a possibility that developers may organize giveaways, so visit their social pages often.
What is NecroMerger?
NecroMerger is a mobile game where your main task is to merge items/creatures and use them to feed the Devourer monster, gather resources, and fight good guys that invade your dungeon. Your main task is to upgrade buildings (called stations) to get more advanced creatures and items. This is also an idle game, so resources will be gathered even when you're not playing the game.
If you're looking for codes for other games, we have many of them in our Roblox Game Codes post! You can also get some free stuff via our Roblox Promo Codes page. And in the meantime, take a look at the latest news to stay up-to-date on all things entertainment.