Simon Grey is the second and final boss in New World's low-level expedition, Amrine Excavation. Defeating him is all about correct positioning to avoid his stun attack and acid spray and to kill the additional creeps he spawns as quickly as possible.
Where to find Simon Grey in Amrine Expedition?
Simon Grey is in the last chamber of the Amrine Expedition, known as the Obelisk Cavern. You'll have to make your way through swarms of enemies and kill Foreman Nakashima before you can reach him. Be patient when you arrive; he'll go through a few lines of dialogue before you can engage him.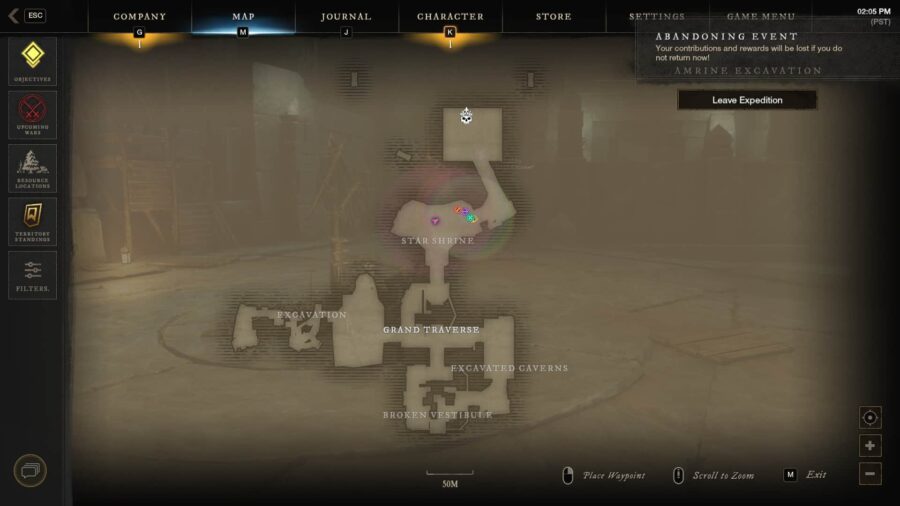 How to defeat Simon Grey
When Simon Grey becomes available to attack, make sure that your tank grabs aggro first. He hits hard, and when he raises both his fists and smashes them to the ground, anyone in range in front of him gets stunned. Therefore, position yourself behind him if you're not a tank.
The other reason to stay behind him is the acid that he sprays and leaves on the ground. This will do a lot of damage if you stand in it, so be sure to avoid it.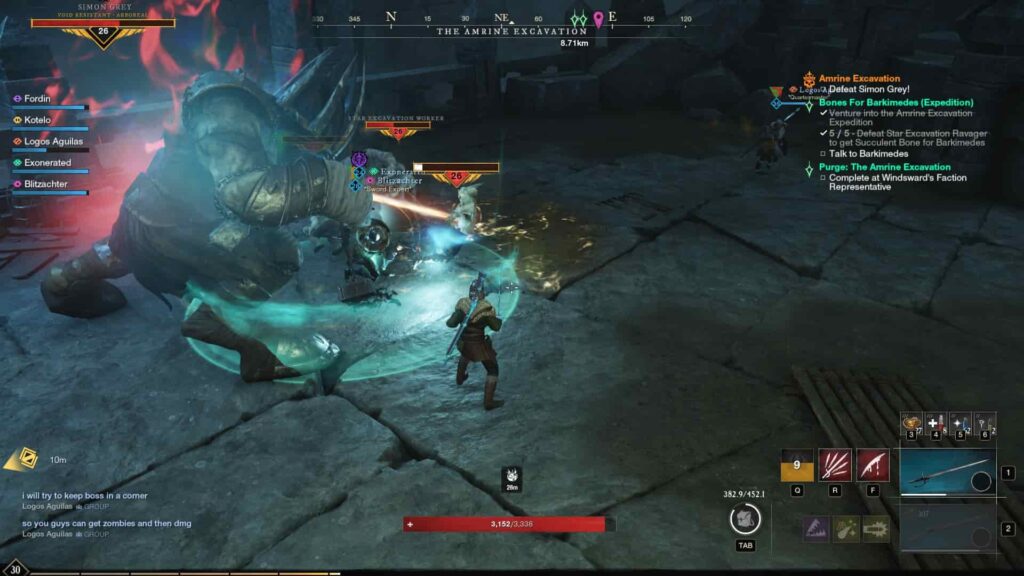 Related: How to beat Foreman Nakashima in Amrine Excavation in New World
Simon Grey will periodically summon three additional enemies. If you are a tank, try to pick up aggro on them and group all the enemies together. Everyone else, save for the healer, should try and kill the adds as soon as possible.
If you stand in the right spot, avoid the acid on the ground, and kill the adds as quickly as you can, you'll defeat Simon Grey in no time. Don't forget to loot the chest before taking the exit from the expedition. The gear in there will come in handy as you continue your journey through New World.
Check out our ever-growing list of New World guides here!