To buy and sell items in New World, players will need to use the trading post in the game. The trading post is the only way players can buy and sell items in the game, as there are no NPC merchants.
That said, players can find the trading post in all settlements in the game via the icon on the map shown below. Locating this icon will take players to the trading post shown below, and interacting with it will open a buy and sell menu tab.
In this menu tab, players will have a host of options to unload and buy various items in the game. The buy option will allow you to view the list of items available in the region or town you are in.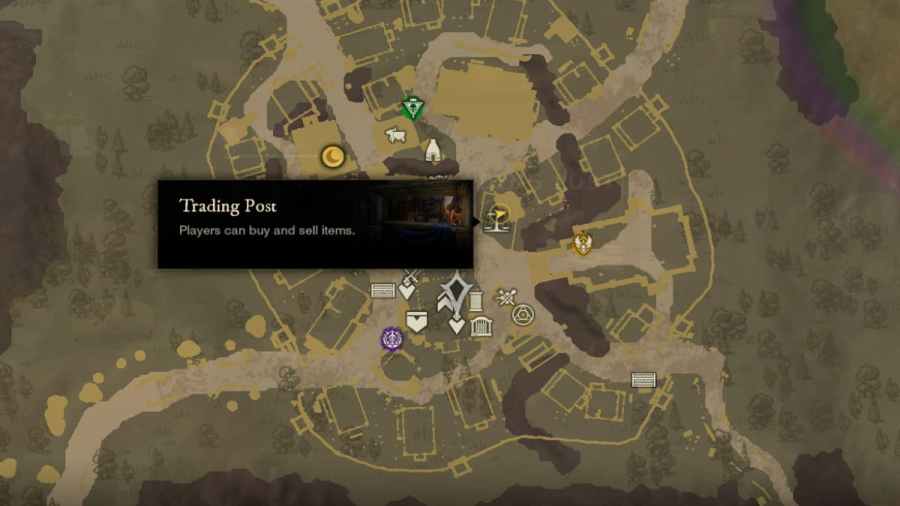 If you want to buy items in a different town from the one you are in, you will need to click the tab at the top right called "showing orders at."
Clicking this tab will allow you to change the buy region to a new one, which will display all of the buy orders in that particular region. Now, if you want to sell an item, you will need to either have it on your inventory or in your storage at the town you are in.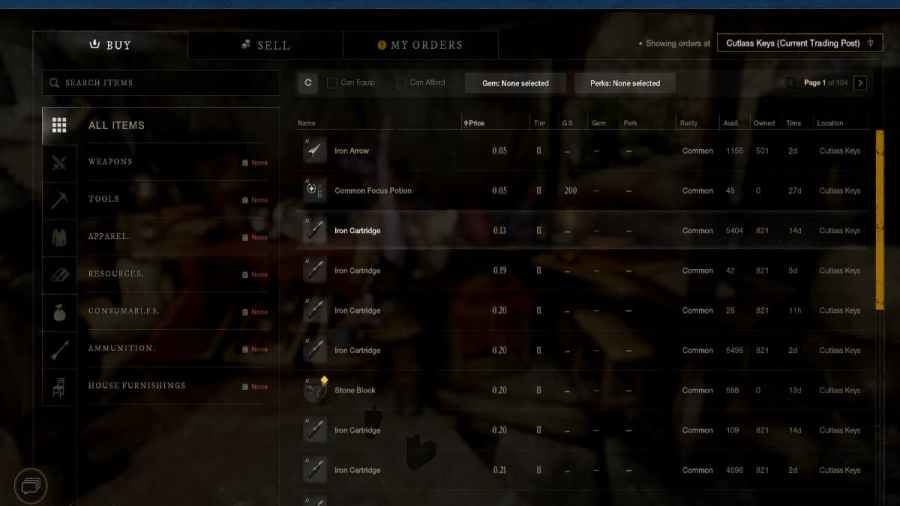 After this, click the sell button at the top left of your screen and then click my sellable items. From this tab, you can change and shift through the types of items you have on hand and place a sell order for them on the trading market.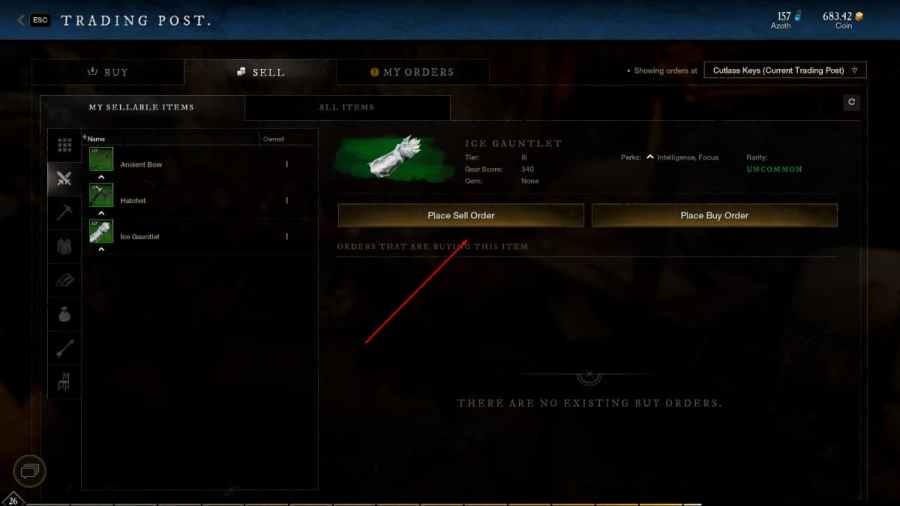 If someone buys your items, you will get a pop-up. Then the gold will be transferred to your character. But before you can start making money through trading, you will need to place an item on the market.
To do this, find an item and click it. Clicking an item will present you with two options, place a sell order and place a buy order. Place a Sell order is the option you will want to click, and the other is for if you want to buy an item.
Related: Where to find Prismabloom in New World? – Best Prismabloom Locations
Placing a sell order will list your item for sale on the market, and placing a buy order will create an order for another player to sell a certain type of item to you.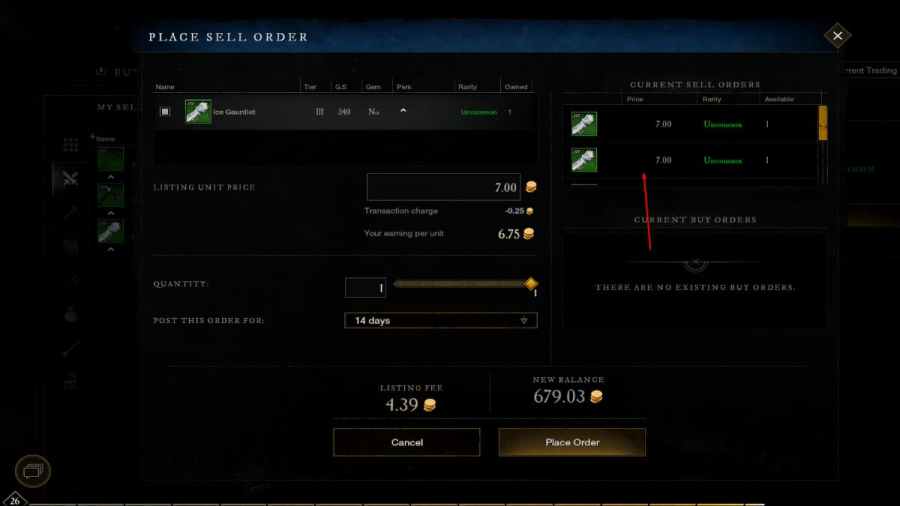 However, if you want to sell items, choose the sell option. Choosing the sell option will ask you to choose a listing price, quantity, and how long you want the item to last on the market.
If you want the item to sell quickly, we recommend picking a lower price than the items currently on the market, which can be seen to the right as shown below.
But if the item you see here is a common rarity, feel free to ignore its price and sell a little above it if your item is a higher rarity. Also, make sure to pick a price high enough but low enough for it to sell.
You also don't want to sell an item for a price that will cause you to lose money. Don't worry about this, though, as the game will warn you if you try to pick a price that will cause you to lose out on some gold.
For the other options, the quantity option will change how much of item you will sell, which is useful for ammo and resources if you have a lot. The date option will just choose how long you want the listing for the item to last.
For more on New World, Pro Game Guides has you covered with a massive and ever-expanding catalog of guides.