Getting yourself armed, ready, and prepared for adventure is top priority in New World. Once you've washed up on the shores of the eponymous New World, you'll need to equip weapons and items as soon as possible to survive.
Luckily it's super easy to get yourself geared up and equipped in New World. First open your inventory, the TAB button by default. Then click and drag the item or weapon onto your character to equip it.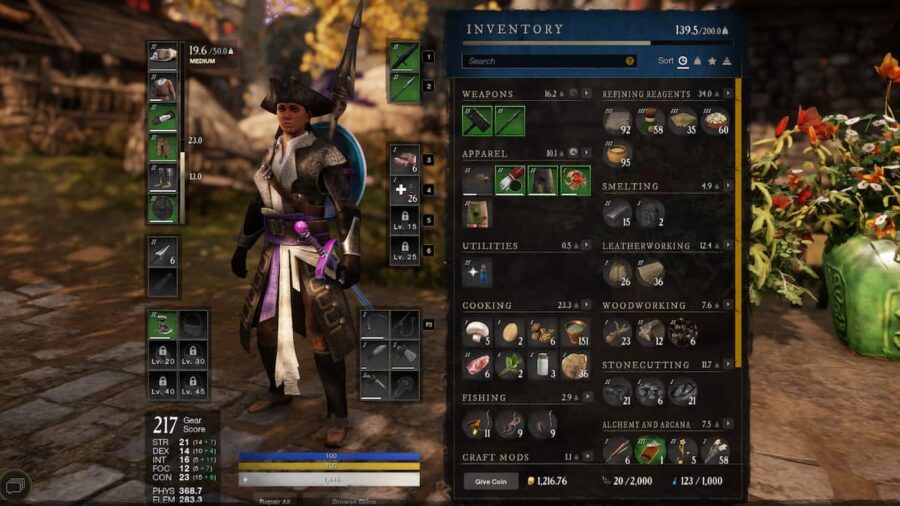 You can also drag individual items into their specific slot, if you know where it goes. If you're not sure where an item goes, just drop it onto your character and it'll equip the item. This also works if you want to swap an item.
For example, if you have a new amulet you want to equip, just drag it onto your character with the inventory open, and it will automatically swap with the existing amulet.
Equipping Newly Crafted Gear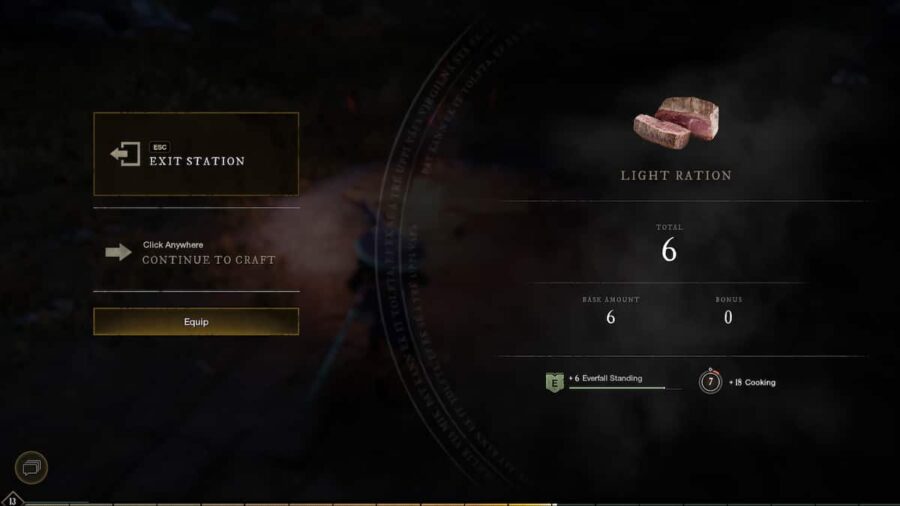 Additionally, when you craft some items, you'll receive a prompt to equip the item immediately. Click this option and the newly crafted items will be moved to your hot bar or equipped on your person.
For example, if you craft light rations at your campfire, you'll be given the option to equip them. Click this and they'll be moved to the first empty item use hotbar you have available.