To get Sand Flux in New World, you will need to farm supply containers that you can find in many locations such as villages, forts, and caves. If you want some good locations to search for chests, view the resource map at Newworldfans.com.
In short, You can find some of the best locations to farm Sand Flux in Windsward and Monarch's Bluff. However, as you progress in the game, you will eventually unlock more means of obtaining the item.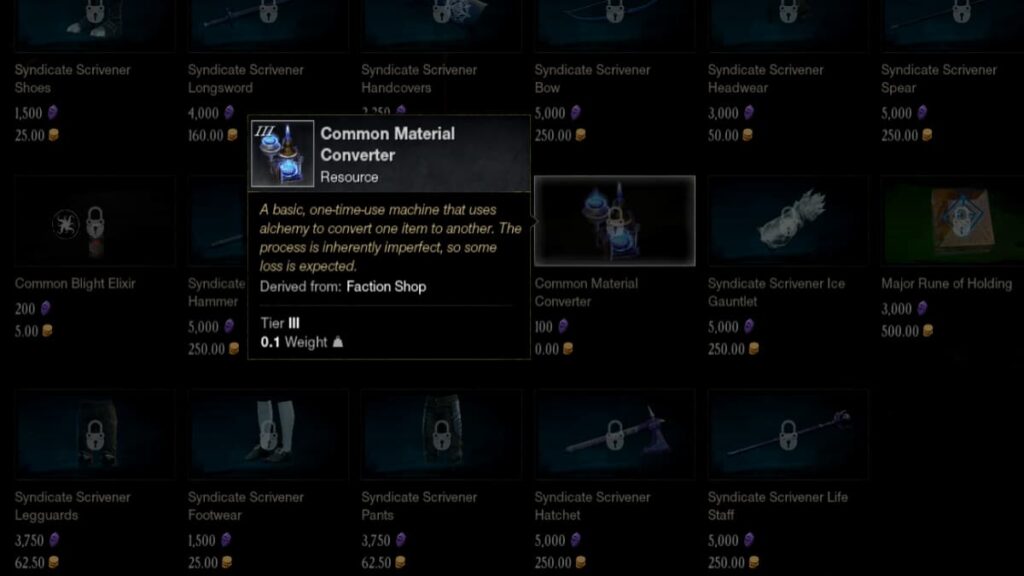 The best and most efficient would be to turn other items into it via a Common Material Converter. But before you can use this material converter, you will need to have at least level 50 in stone cutting and the material converter.
Related: New World Furnishing Leveling Guide
You can get level 50 in stone cutting by farming stone and turning it into blocks via the stone cutting table. Next, you will need to level to the third rank in your faction to get the material converter by completing quests. When you reach rank three, you will be able to purchase the converter for 100 rep points.
Once you have all of that, you will be able to use materials such as cross-weave and weak solvent to convert it via a crafting station into other materials, including sand flux.
For more on New World, Pro Game Guides has you covered with a massive and ever-expanding catalog of guides.