If you are trying to find brair branches, you are probably trying to complete the A Prickly Request. In that case, you can find the branches spawning around the western parts of Everfall and near water in other areas.
In this area, you will want to look near and around the area at a pond/lake shown in the image above. Around that point, you will be able to find around eight or so briar branches and to get them, all you need to do is walk up and hit e on them.
Related: How To Get Aged Wood In New World?
However, around this pound is not the only place you get briar branches, you can also get the branches near water sources such as river. That being said, we highly recommend searching around the river to the north of the settlement of Stoutmarch.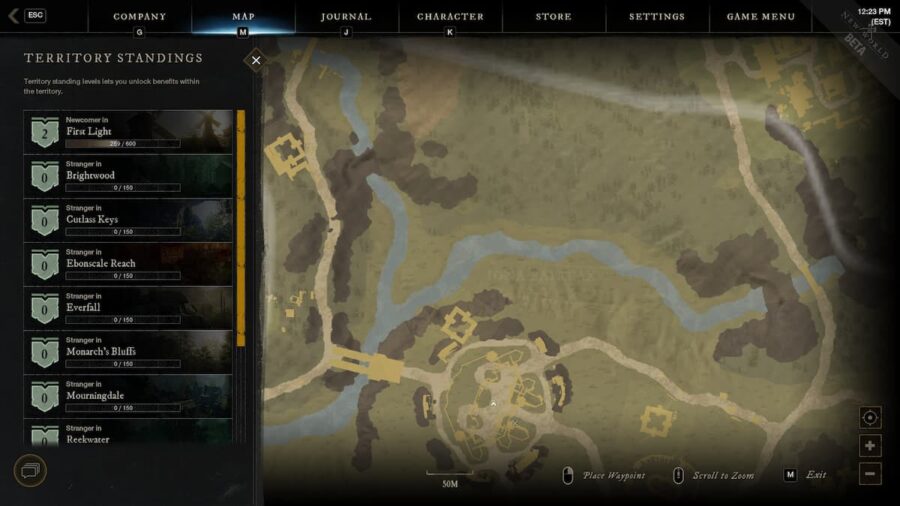 In this area shown above, is where you can find a ton of these branches, so if you can't find any in Everfall, we recommend searching here. If you don't know where this spot is on the map, use the image above as a refrence.
That said, when you gather brair branches, you will gather the following items, which will become useful later in the game's crafting system.
Briar Buds
Thorny Vine
Firefly Bait
Check out some of our other guides for New World!