To find sheep in New World, you will need to search in specific areas in the game. Most of these areas will be in the game regions that lie roughly north of First Light, called Monarch's Buff, and Everfall.
In the first area is in Monarch's Buff, and here you can find sheep in the surrounding area near Adamant Mine, as shown below. We highly recommend using this spot for farming sheep, but only if you are at least level 11 to 14.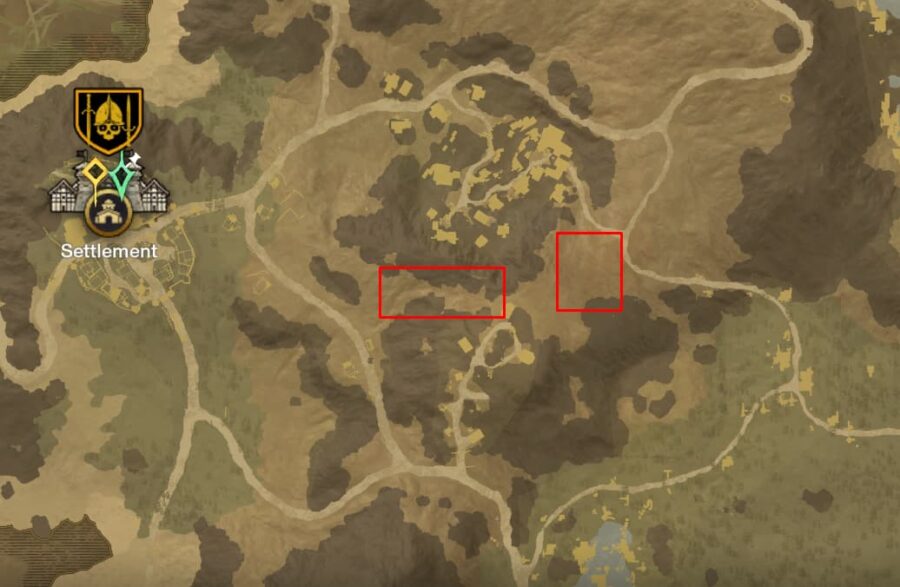 Also, in Monarch Buff, you can find sheep spawning the area to the west and east of Brand Bastion, but be warned, you'll need to be at least level 15 to 22 to survive in this spot.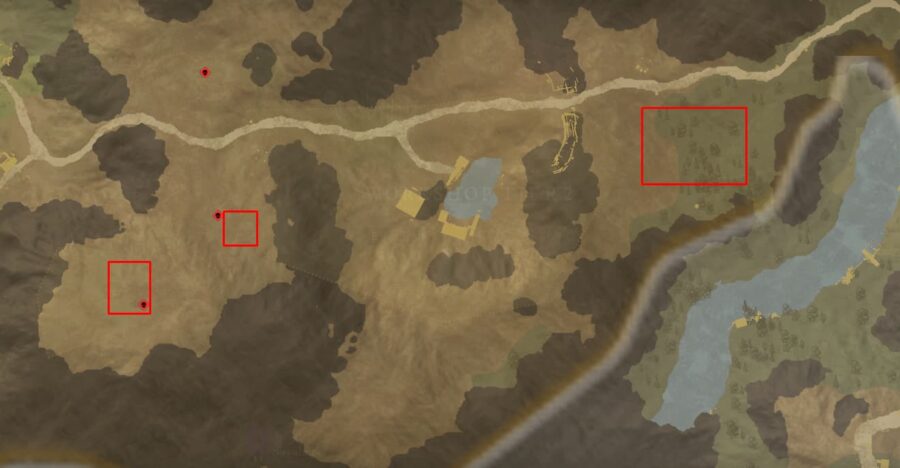 Related: How to craft Gunpowder in New World?
Moving on, for the next best location to find sheep, you will need to head north and search in the area around and north of Crawtick Cave in Everfall, in the areas marked by the red boxes below.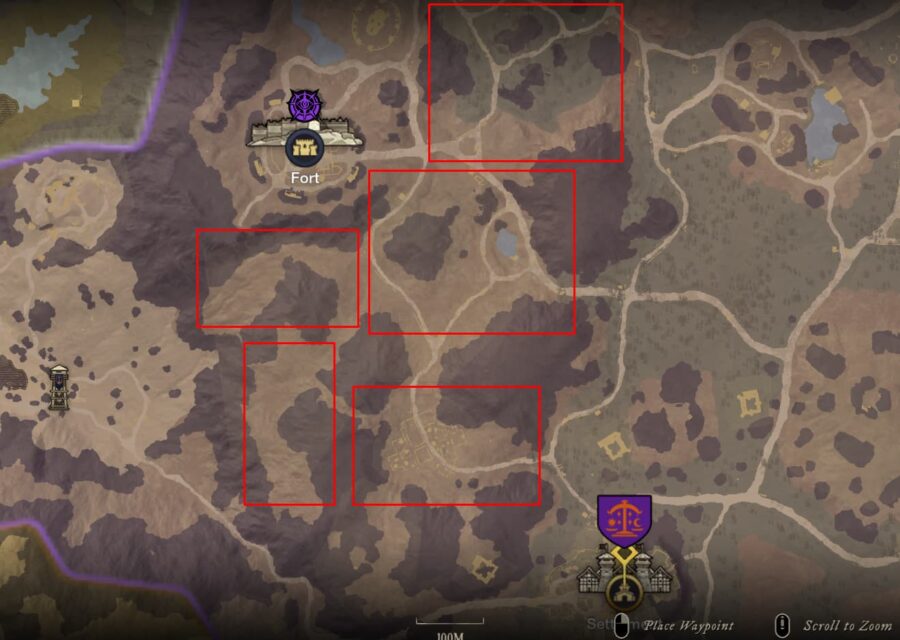 In this area shown above, you will have a decent chance of find sheep, but if you want the best location in the game, you will need to head east towards Ginger Hovel.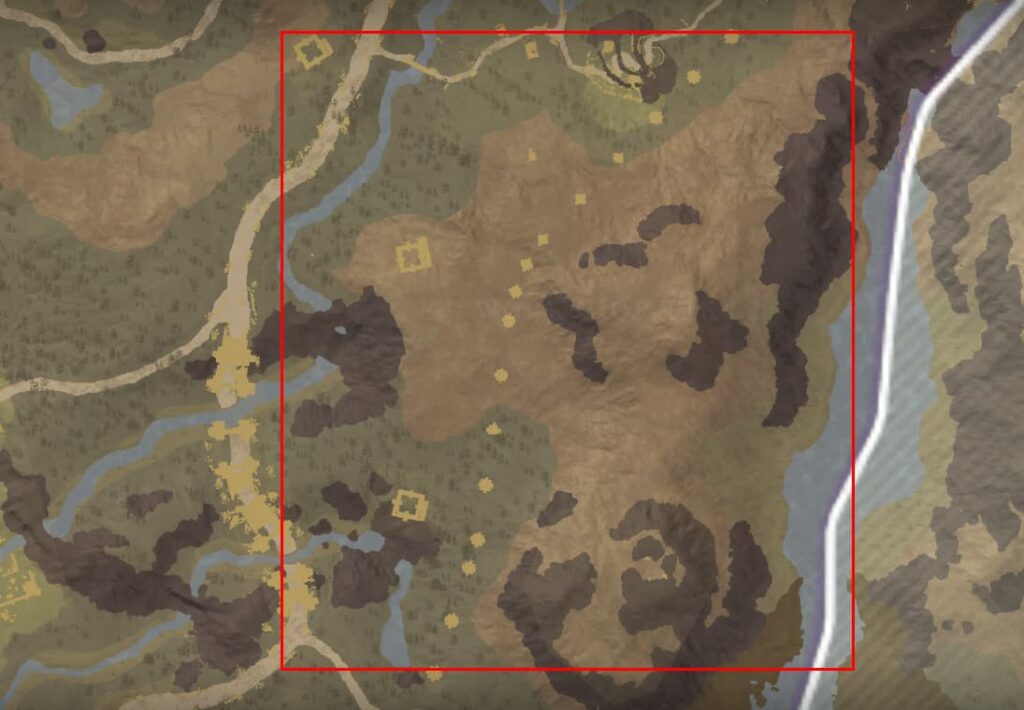 The area to the north and inside of the red box shown above is the best spot to find sheep in New World. However, if you still have trouble finding sheep, we highly recommend using the resource map over at newworldfans.com. Using this resource will give plenty of other locations you can search for sheep and other resources in the game.
Check out some of our other guides for New World!