The newest Life is Strange game is upon us and will be available next month. As if we weren't already excited enough for it, Square Enix and Deck Nine have announced that there will also be a DLC coming not long after, and it puts none other than Steph Gingrich at the forefront!
The main game, Life is Strange: True Colors, is set for release on September 10th, 2021 following the adventures of Alex Chen. Along those adventures it has already been revealed that Alex runs into our favorite Dungeons and Dragons girl Steph Gingrich from Before the Storm!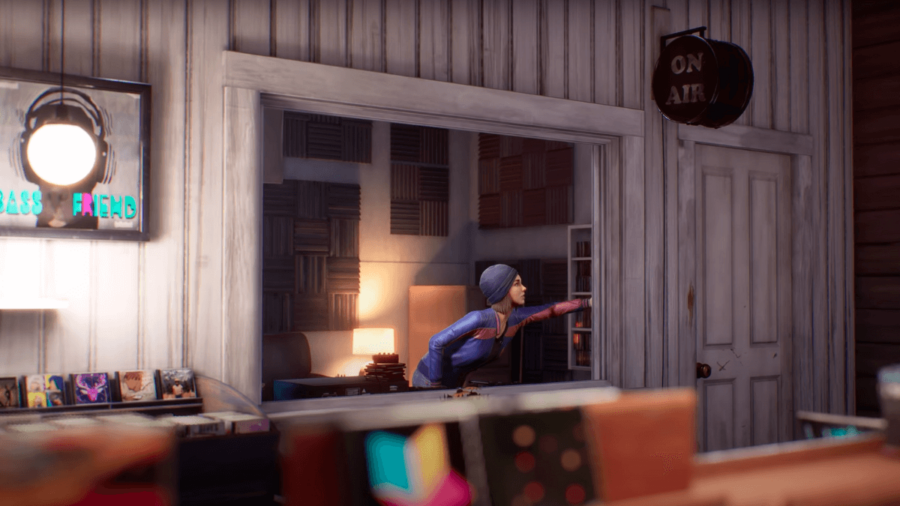 As a piece of additional content, Wavelengths has been announced as a prequel story where players will be put into the shoes of Steph, getting to see how she ended up in Haven Springs after leaving Arcadia Bay; as well as what she has got up to in the time since we last saw her playing a tabletop campaign with Chloe Price.
The trailer focuses on her job at the local radio station, and her love of music. It hints that she left her band to go and live in Haven Springs, so there will must likely be more backstory behind that - not to mention quite possibly some drama to go alongside it. Because let's face it, it's not Life is Strange if there is no drama!
The DLC is expected to be released on September 30th, 2021, only 20 days after the main game launches. Meaning, you won't have to wait too long to get more of your fill from the series!
Related: Life is Strange 2 Souvenir Locations (Episode 1) – All 6 Locations
It is nice to have another prequel story to play, much like the original game had with Before the Storm. Life is Strange 2 opted out of exploring the story of one of the other characters, so stepping into Steph's boots will definitely be interesting and feel as though it's keeping with the formula of the first game.
The Twitter announcement which was posted yesterday also came with the news that the Life is Strange: Remastered Collection has been pushed back so that the dev team working on the newest game can have some time to relax after it releases. The original remaster collection is now slated for a 2022 release. You can read the statement below:
This is so that the company doesn't promote crunching and burnout, which we fully support and will gladly wait until 2022 to re-visit Blackwell in all its updated glory! Until then we have an entirely new story to experience anyway through Alex and Steph, so there's plenty to go at!
Make sure to check out Life is Strange: True Colors and Wavelengths in September on all platforms. Watch the Wavelengths reveal trailer here.
Want to know more about the cast? Check out all the voice actors in Life is Strange: True Colors!