This article is written in Partnership with Moonton. Download and play Mobile Legends Adventure for free today!
---
If you need a break from the hectic grind of life or are just biding your time waiting for your dentist appointment, publisher Moonton has the game for you. Mobile Legends: Adventure is the perfect game to boot up when you need to alleviate the wait while also offering a ton of content for fans of the Mobile Legends series to dig into. Players only need to invest a few minutes each day to complete some simple quests, but you might just find yourself sticking around for more as you get sucked into the hero collection system and MLA's breezy RPG mechanics.
Based on Mobile Legends: Bang Bang, MLA is an idle RPG that you can put on in the background while you go about your day. Featuring a cast of colorful and eclectic characters, you'll level up your heroes to defeat stronger foes and get a chance at unlocking even greater heroes to help you in the future. When you're not playing, your heroes will continue to amass experience and rewards so you can jump back into the action without the need for grinding.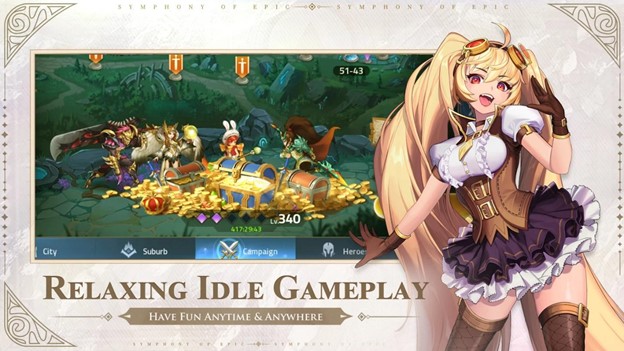 The title features a cast of over 100 different heroes with alternate skins and unique animations for ultimate attacks. As you progress through the story, you'll learn more about the background of these heroes and their origin stories.
The RPG system features an auto-battle option and has the ability to skip low-level fights or speed up regular battles, but don't let that fool you into thinking this is a braindead game. Mobile Legends: Adventure requires players to consider team composition when going into battle. Heroes are split into five distinct classes: Tank, Fighter, Mage, Marksman, and Support. By mixing and matching these classes while complementing the shortcomings of each character, you'll be able to defeat your opponents and emerge victorious.
Heroes are summoned by using diamonds, a currency players can accrue by completing quests, sending heroes on bounty hunts, or participating in limited-time events. Diamonds are also available for purchase on the Google Play and App Stores. Once in your possession, you can level up heroes by using them in battle, through daily quests, or by idle time when busy with other games or applications.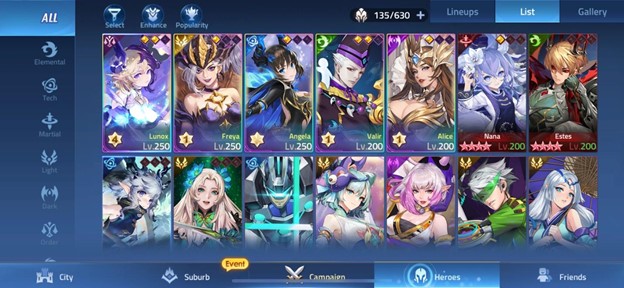 While not in battle, players will find themselves exploring various dungeons to obtain new loot and items. As they traverse different dungeons, some special events may be triggered. These can range from summoning groups of enemies or spawning a chest with extra loot. Dungeons may contain mazes that players will have to navigate, though they'll need to consider the amount of Soul Energy available to them.
Mobile Legends: Adventure offers a lot of content to discover that doesn't demand a ton of time to unearth. Players looking for something quick to play will find it is an excellent choice. Available on both the Google Play and Apple App Stores for free, there's no better time than now to get sucked into the fun that is Mobile Legends: Adventure.
You can download Mobile Legends: Adventure by visiting this link.
For more content surrounding Mobile Legends: Adventure, stay tuned on Pro Game Guides!