In No Man's Sky, it is very possible for players to lose their progress unexpectedly, thanks to the hostile nature of the universe. While you traverse the deep space, you will encounter alien lifeforms, enemy sentinels, and pirates, while battling severe weather conditions in many planets. Owing to the vast nature of the game, losing your progress can be quite frustrating. Thankfully, No Man's Sky has a simple autosave mechanic that saves your progress every time you exit your Starship. Along with that, there are also a couple of ways to save the game manually. In this guide, we'll go over all the ways in which you can save your progress in No Man's Sky.
How to save your progress in No Man's Sky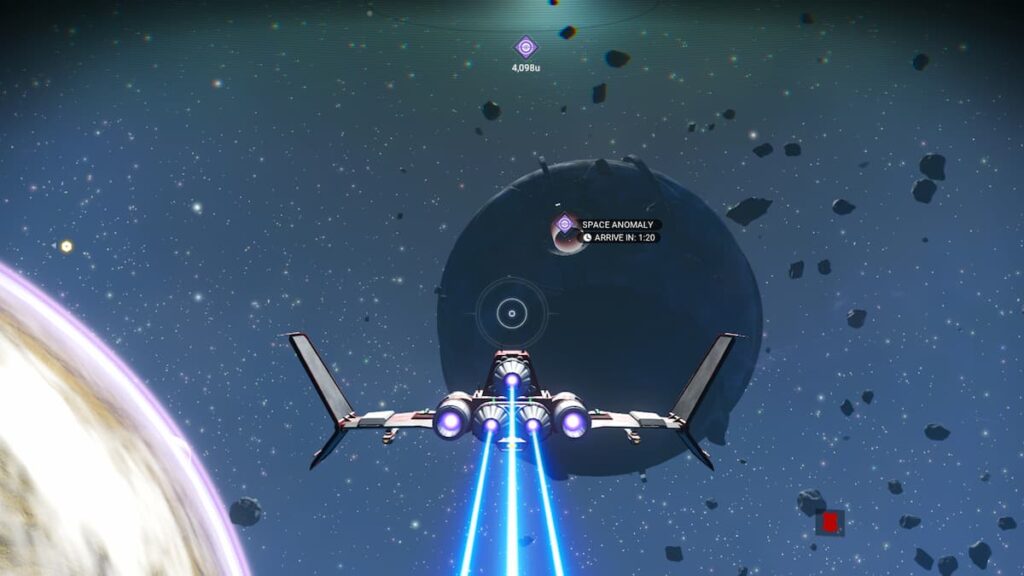 As mentioned prior, No Man's Sky has an autosave function which works to save your progress at all times. However, there are a couple of ways you can force the game to manually save your progress. Here are the three ways in which you can save your progress in No Man's Sky.
Autosave
The autosave mechanic of No Man's Sky is directly tied to your Starship. Every time you exit your Starship cabin, the game will trigger an autosave. This makes your Starship the best way to manually save your progress, since you can summon your Starship wherever you are from the quick menu. This autosave function also works when you exit your Minotaur, or the Nautilon submersible exocraft. Make sure that the autosave function is enabled from options in the main menu.
Activate a Beacon or a Waypoint
Beacons and Waypoints are found nearby almost any planetary structures, except for Monoliths and Ancient Ruins. Beacons can be located by using the Analysis Visor. Waypoints are harder to come across than Beacons, but can often be found near crashed ships, drop pods, abandoned buildings, and shelters. Interacting with either of these structures will automatically trigger a save point.
Save Points
Save Points are a type of constructed technology that can be crafted by using resources. Players must first buy the blueprint for a Save Point from the Space Anomaly. Otherwise, you can get a Save Point blueprint for free as a reward for completing the fifth base computer side mission. Once you have the blueprint you will need two Metal Plating, and one Di-Hydrogen Jelly, in order to craft a Save Point. Once crafted, it will go into your inventory. Simply place it and interact with it to save your game.
Wondering whether you can play No Man's Sky with friends across platforms? Check out Is No Man's Sky cross-platform?, right here on Pro Game Guides.