Unlike most JRPGs, Octopath Traveler 2 is one of the few games that forces you to use all characters at different points. This is because all of them are protagonists of their stories. Therefore, you never just stick to one party combination and bench the ones you don't like. This guide will talk about a couple of party formations you can consider.
Best party setups & combinations in Octopath Traveler 2
Note that this guide is for battle team formations, specifically. We have a separate Path Action party guide if you want to know who to take with you if you need all Path Actions available both day and night.
The well-balanced party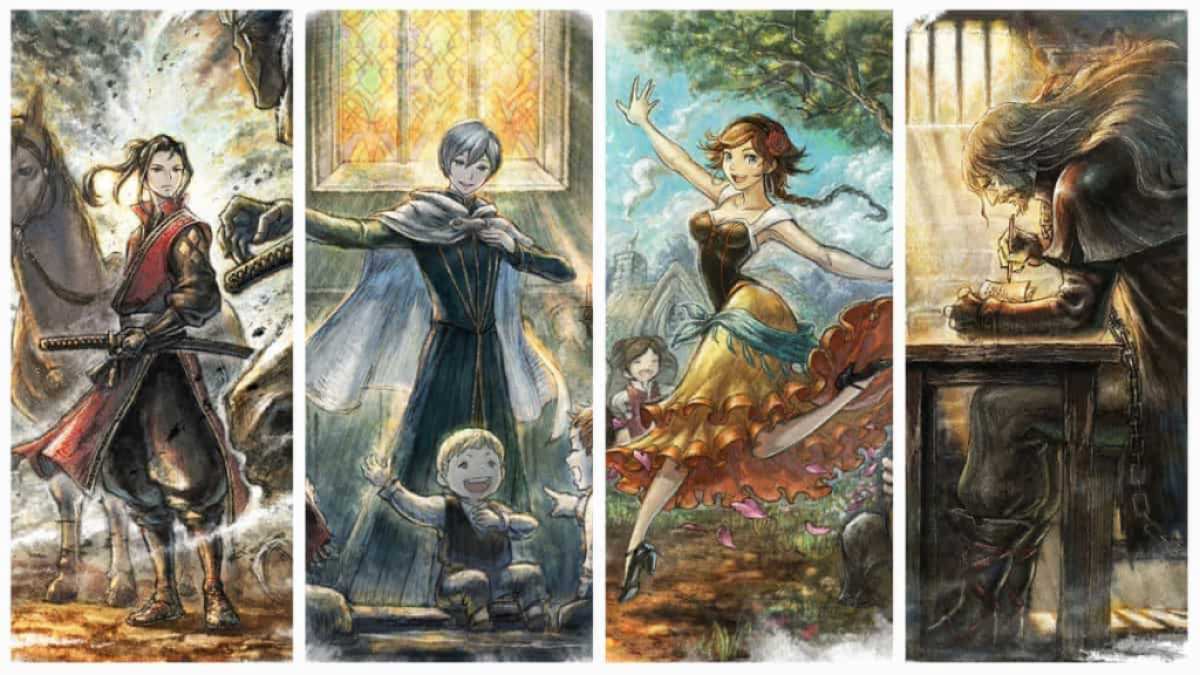 Hikari
Temenos
Agnea
Osvald
We're sure the reason for this combination is obvious. It's a party with a warrior and mage in it for offense, one support skills character, and a healer. You can never go wrong with a safe setup!
The all-offense party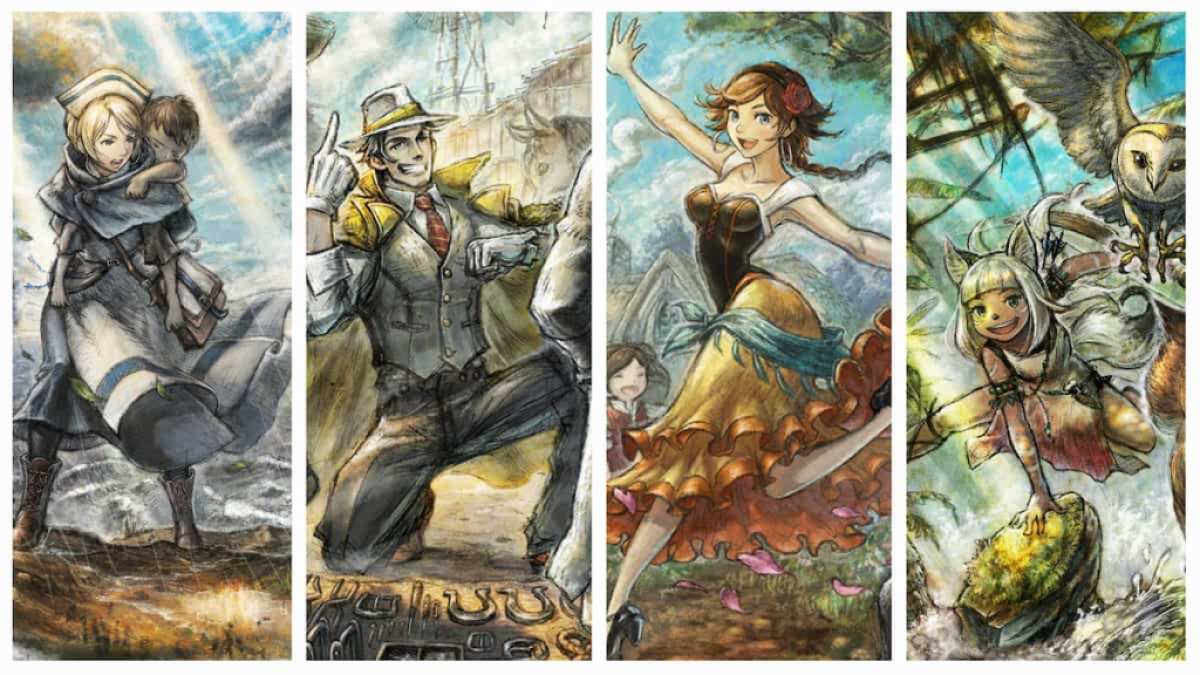 Ochette
Partitio
Agnea
Castti
In terms of pure firepower, Ochette is the character to choose for high weapon-based damage. She and the Hunter job have naturally high Phys. Atk. and Critical stats. Agnea can boost her offensive capacity, and Partitio can pass on the BP she needs need to deal big damage quickly.
We like Castti as the healer of this team since she can double as a debuff dealer to add extra protective measures. After all, this party's biggest flaw is its lack of defense.
The "leave it to Osvald" mob-clearing party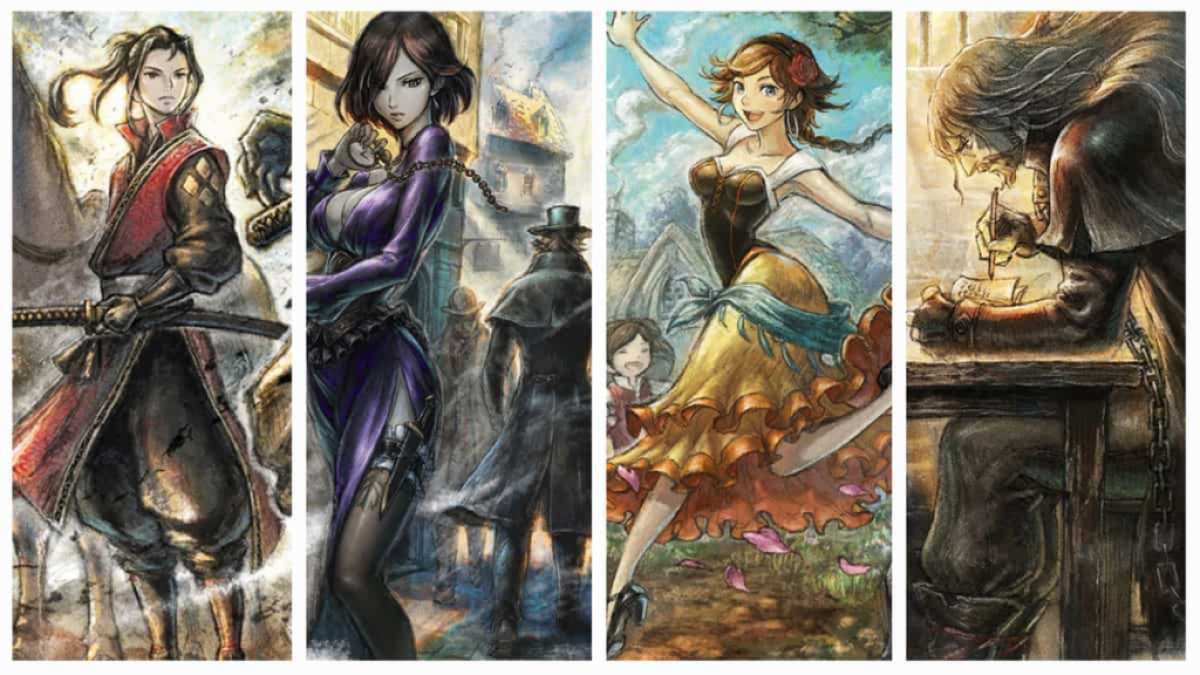 Osvald
Agnea
Throne
Hikari
The way you use this setup is simple: be sure it's night to trigger Throne's talent-induced buffs, use Agnea to bump Osvalds's Elem. Atk. power, and slaughter all the mobs that you see with Osvald's AoE skills.
Of course, you'll want to break all the enemy's shields first before you do all this—which Hikari can assist with. You can have him learn skills that use weapons he can't wield. If you have the Inventor license, you can assign it to either Throne or Hikari for access to all weapons they don't have, making shield-breaking a piece of cake!
The party we use to grind EXP & JP
Agnea
Partitio
A Cleric like Temenos
Free slot
A more thorough explanation is in our EXP & JP grinding guide, but this party abuses the fact that the Dancer Bewildering Grace is a skill that exists. This can pull your levels and JP amount quickly.
The best boss party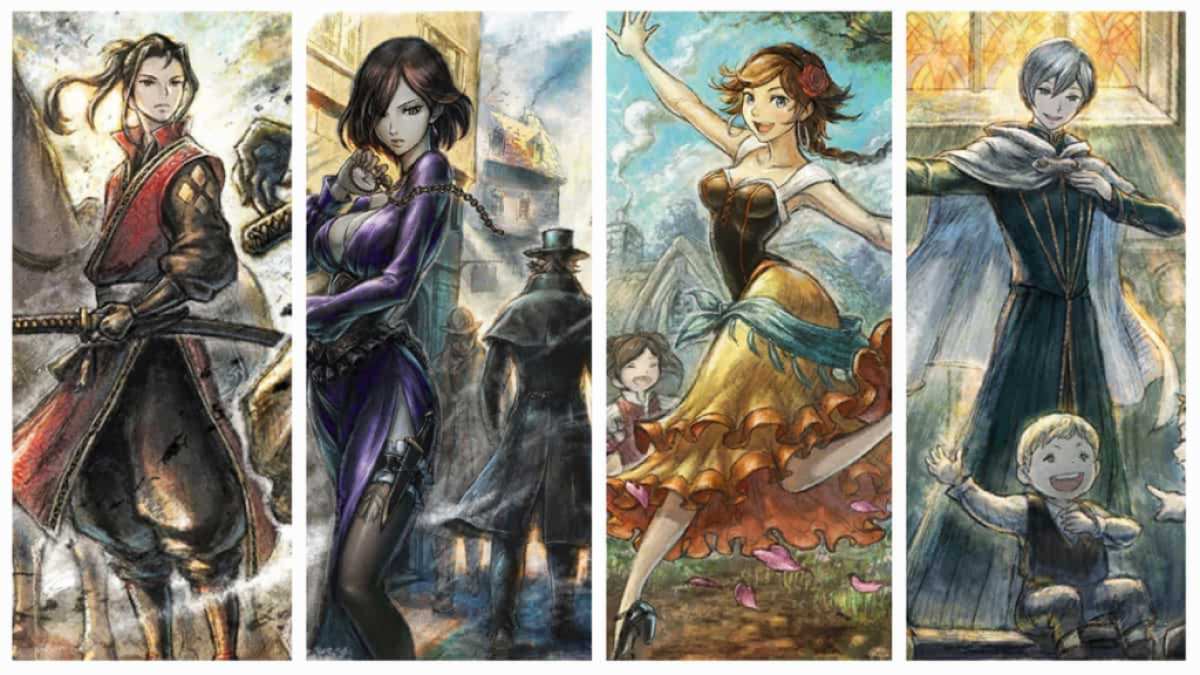 Hikari
Throne
Agnea or Ochette
Partitio (with a Cleric sub job), Temenos, or Castti
The best boss teams are those that survive. Damage is secondary! Fortunately, the "Warrior" job in Octopath Traveler 2 (and by extension, Hikari) is not primarily an offensive unit. They're built to tank and protect the party from damage. With Incite and Stout Wall, Hikari can take on most boss attacks, protecting the team from single-target ones. Throne can use her attack debuff ability to help Hikari survive.
Hikari or Throne can get all the attacks you need in between. Save Hikari's BP for boosted attacks when the boss' shield is broken.
Agnea can do two things if you choose to put her in: buff Phys. Atk. for the team and move an ally's turn order up. On the other hand, Ochette can move the boss' turn order down and double as a second damage dealer for the party. Late into the game, however, she is much better built as a DPS.
For more help with Octopath Traveler 2, take a look at Best secondary jobs for every character in Octopath Traveler 2 and Best support skills for every character in Octopath Traveler 2 here at Pro Game Guides.