Octopath Traveler 2's eight characters each have their own story and quests, but you can also encounter various side stories to complete as you progress. These provide loot and lore, making them worth completing as you discover them. This includes the Culinary Cunning side story, which may leave you wondering how to complete Culinary Cunning in Octopath Traveler 2.
Octopath Traveler 2 Culinary Cunning Side Story Walkthrough
Culinary Cunning is a side story found in Beastling Village on Toto'haha. Speak to the Beastling that is looking for a recipe to get a vague request. While you do not receive many directions for this side story, it is fairly easy to complete if you know where you are going.
Where to find the Recipe for Culinary Cunning in Octopath Traveler
Head to the northeast area of Toto'haha to Tropu'hopi. Go north in this town to the Tropu'hopi Floating Theater. Locate the Street Vendor pictured below. You will need an ability that allows you to learn information, such as Osvald's Scrutinize ability. Use this to learn the recipe from the Street Vendor.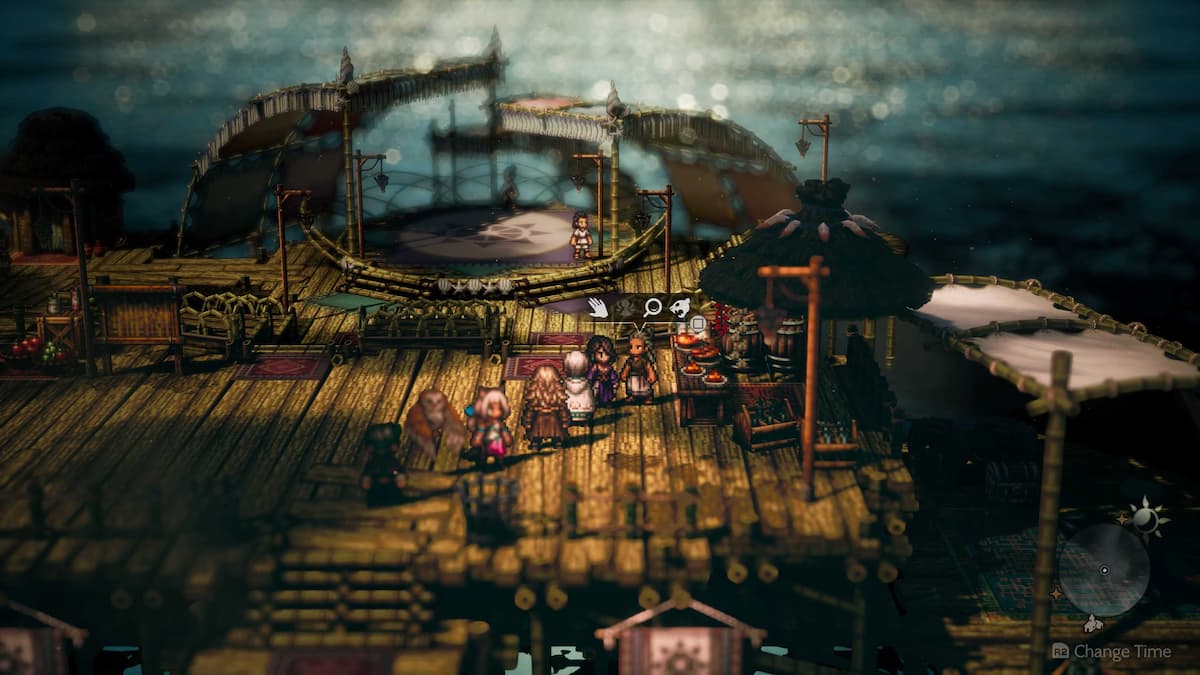 Return to Beastling Village and speak to the Beastling. You will give him the recipe, and he will reward you with several items. Here is what you receive for completing the Culinary Cunning side story in Octopath Traveler 2.
3,000 Leaves
Gluttonous Glaive
For more information on Octopath Traveler, check out How to complete the Sword in the Stone in Octopath Traveler 2 and How to complete Ruffians' Redoubt in Octopath Traveler 2 on Pro Game Guides.