Octopath Traveler 2's eight characters each have their own story and quests. They will cross paths as you recruit more members to your party, but you can also find side quests. These optional quests provide valuable loot, making them worth completing. This includes the Ruffians' Redoubt side quest, which may leave you wondering how to complete the side quest Ruffians' Redoubt in Octopath Traveler 2.
Octopath Traveler 2 Ruffians' Redoubt Side Story Walkthrough
You will encounter a Peddler on the road to Winterbloom north of Flamechurch. This NPC will inform you of a group of brigands hiding in the area, making it dangerous for travelers. It is up to you to stop this, but you must first find the bandits before defeating them.
Where to find the Ruffians in Octopath Traveler 2
There are two ways to reach the ruffians' hideout. You can take the path southeast of the Peddler, but a ruffian will be blocking the path. You must use a path action to knock him out, like Throné's Ambush. This will let you proceed. If you do not have a path action to do this, cross the bridge north of the Peddler and take the pier on the right. Sail to the eastern exit.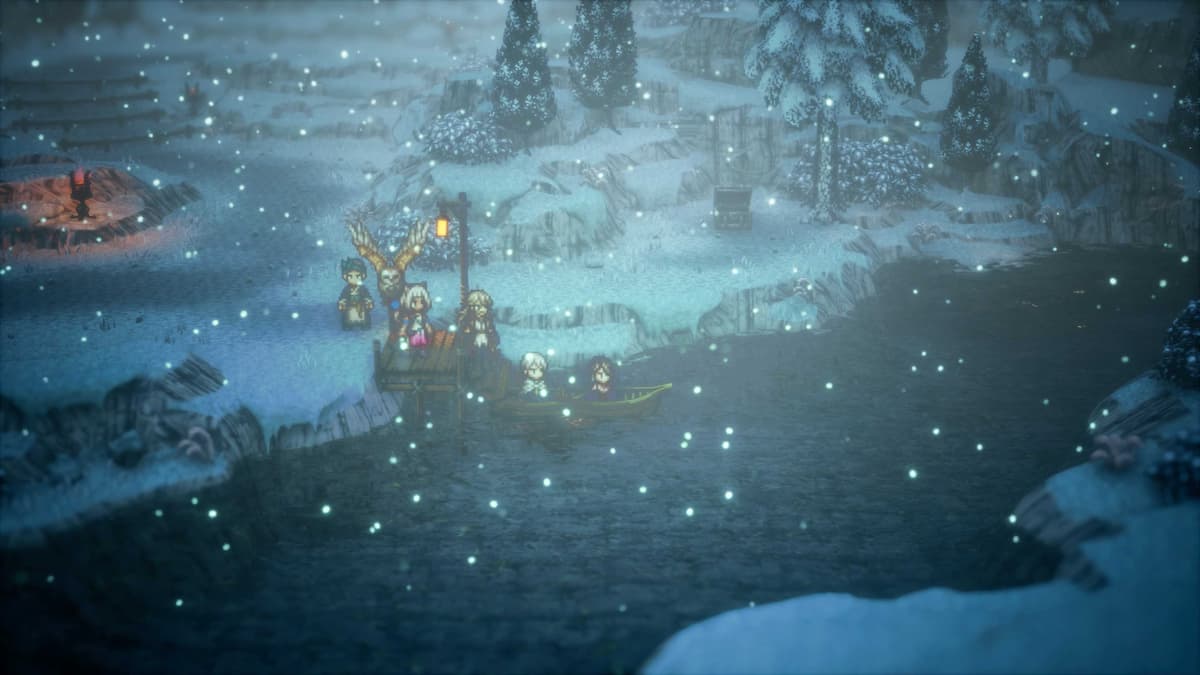 Related: Octopath Traveler 2 – Utterly Exhausted Side Story Walkthrough
If you take the land route, you will be on the southern land mass, but you can sail east and find a pier that places you here. There are several chests to grab here, so make sure you open them for loot. After this, head to the pier and sail to the northern part of this area.
Take the top path to get the chest above, then take the lower path to find the ruffians. You will battle two ruffians and the ruffian leader. You can find their weaknesses below but be prepared for a tough fight. We recommend your party be at least level 12 before fighting the ruffians.
Ruffian Leader

Spear
Axe
Staff
Lightning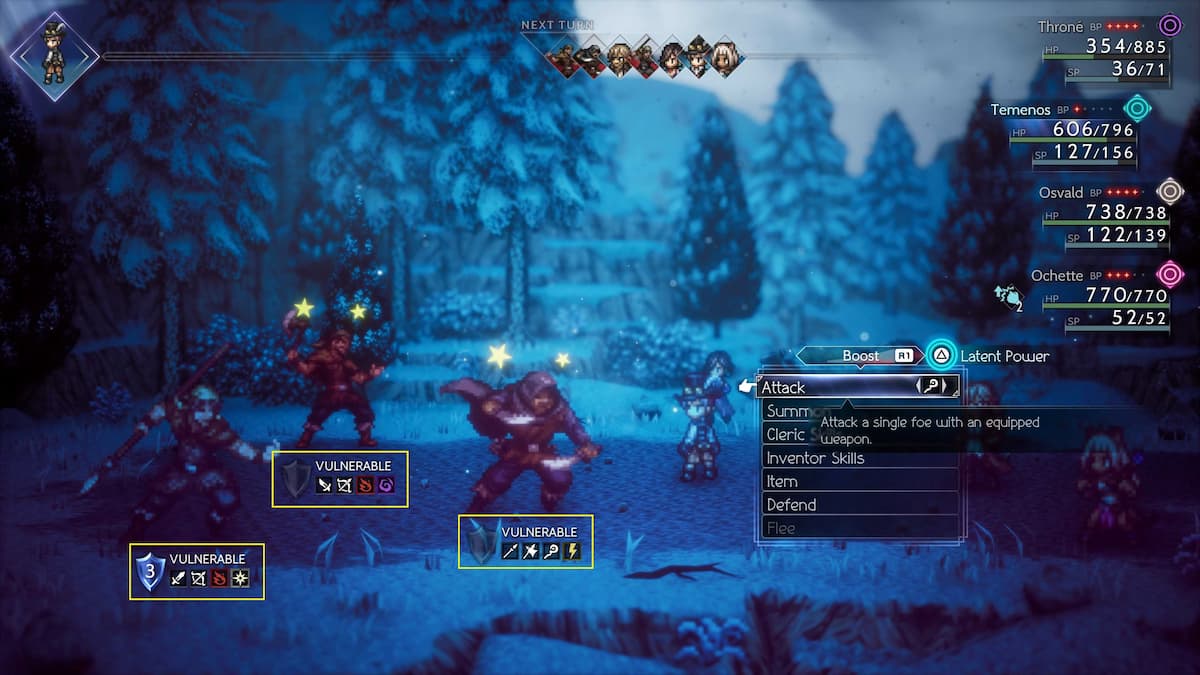 After defeating them, they will swear off a life of crime and run away. Open the chest to get a Wind Robe. Return to the Peddler and let him know that the ruffians have been scared off. He will reward you with the following items.
6,000 Leaves
Peddler's Feathered Cap
For more information on Octopath Traveler, check out Best team formations in Octopath Traveler 2 and Every Character in Octopath Traveler 2, Ranked on Pro Game Guides.