Exploring the world of Octopath Traveler 2 will reveal quests, characters, and more. Each location features stunning pixel art and secrets to uncover. However, with a vast world, you may find yourself getting lost. This may leave you wondering if there is a map in Octopath Traveler 2.
Does Octopath Traveler 2 have a map?
While Octopath Traveler has a world map and a minimap, no map will pinpoint your party's exact location while exploring an area. You will have to rely on the minimap to navigate areas and use the world map to determine your direction. Fortunately, the areas in Octopath Traveler 2 are fairly small, and it is easy to tell where you are going.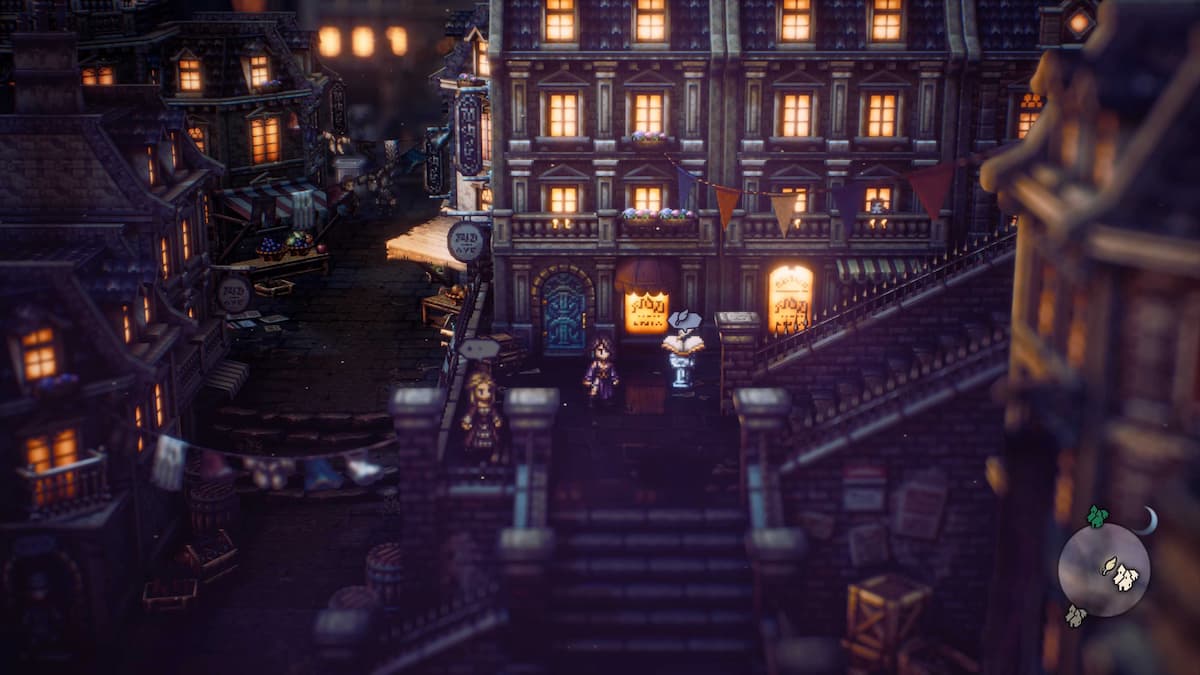 The minimap will show various icons to help orient yourself. Any green map icon will take you to your destination or quest, while the yellowish-white icons show optional locations. The house symbol shows a new location, and the quill shows where you are on the world map or the location of save points on the minimap.
For more information on Octopath Traveler, check out Which character should I start with in Octopath Traveler 2? and How to complete Pilgrim Protection in Octopath Traveler 2 on Pro Game Guides.