Jobs are an important part of Octopath Traveler 2's gameplay, and the Thief's is particularly valuable. While it can be used to build support characters, we also like it on offensive characters like Hikari because of Surprise Step. If you're looking for the Thieves' Gem to unlock the second Thief character slot in your playthrough, here's where to find it.
Octopath Traveler 2 – Thieves' Gem location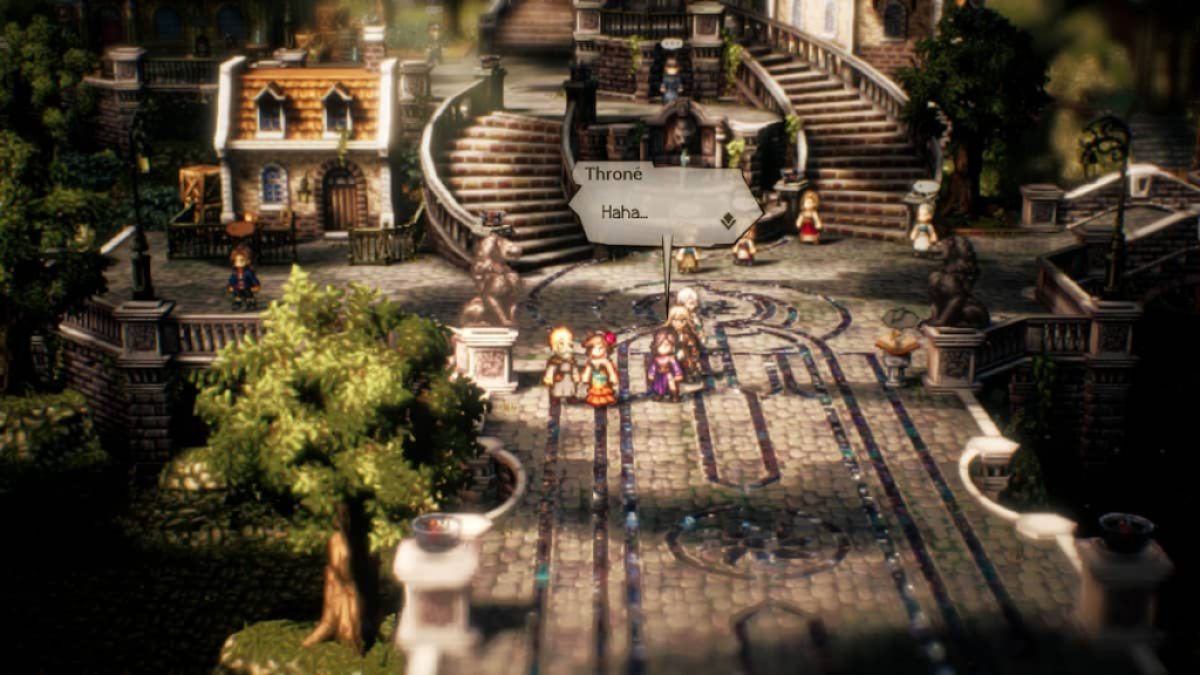 The Thieves' Gem can be stolen from this old man in Clockbank. He hangs out near the entrance in the morning. Remember, it can only be stolen, not purchased! If Throne's character is too low to retrieve it, come back when she's a little stronger.
Related: Where to find the Master Thief's Sapphire Stone in Octopath Traveler 2 – Thief Guild Guide
Not all guild quests are retrieval quests, and the Thief's isn't even the most hassle to do. That moniker goes to dancer, where it tasks you to find specific items. Other guilds give tasks that are dependent on their specialty. For example, if you want more merchants, then you have to shell out nearly one million leaves. Meanwhile, the Warrior guild will require you to fight a lot and learn special skills.
Guild quests are optional, and we don't really recommend you go about unlocking all three slots unless you're a completionist. There are plenty of great classes out there, even hidden ones, that you can play around with. The only jobs we like seeing on more than one character are Thief and Hunter, and that's because of the utility they bring to the table.
For more help with Octopath Traveler 2, take a look at Octopath Traveler 2 Weakness Order, Best way to get Pomegranate Leaves in Octopath Traveler 2, and Octopath Traveler 2 – The Washed Up Letter Side Story Walkthrough here at Pro Game Guides.