You control Luffy and the Straw Hat Pirates in One Piece Odyssey. A large part of this pirate title is exploring the island of Waford. However, you may notice that Luffy and his crew walk fairly slowly, making it exploration drag. This may leave you wondering if you can run in One Piece Odyssey.
How to dash in One Piece Odyssey
While exploring Waford Island in One Piece Odyssey, you can press the Left Stick on a controller or press the R key to dash. This will make traveling so much quicker and allow you to speed up the exploration process.
How to turn on Auto Dash in One Piece Odyssey
If you don't feel like using the control input to dash, there is a feature to turn on auto-dash. This can be done in the settings, and once turned on, your character will automatically dash. Here is how to enable auto-dash in One Piece Odyssey.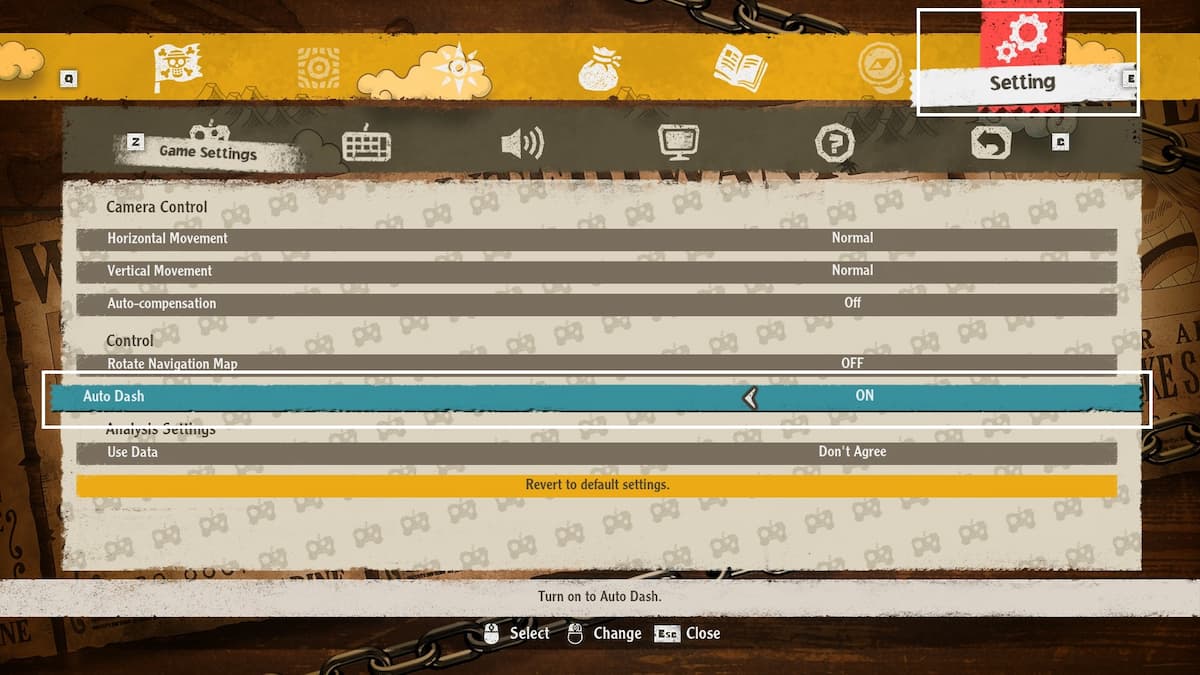 Open the menu.
Navigate to the Setting tab.
Scroll down to Auto-dash.
Enable this feature.
For more information on One Piece Odyssey, check out How to get Usopp's Traveling Sniper King outfit in One Piece Odyssey and One Piece Odyssey Trophy/Achievement Guide on Pro Game Guides.