Path of Exile 2 has been announced and we're taking a look at when it's going to be released, along with information on all of the new systems that will be coming along with it! The game is receiving a brand new campaign, tons of new equipment, new ascendancy classes, shapeshifting, and an entirely reworked skill gem system. The game looks amazing with the updated rendering system that breathes new life into environments and brings more immersion to the world.
Path of Exile 2 Release Date
Path of Exile 2 Beta is tentatively set for release in late 2020. There is no official release date for the full game just yet, and it is fairly early in the development process. It's possible that the beta ends up getting pushed back, but that remains to be seen. I would expect that Q1 2021 is a possibility for when the actual game will come out.
Path of Exile 2 Details & Information
There's a ton of new stuff coming in POE 2, and we're detailing it all right here.
Brand New Campaign
Path of Exile 2 is getting a brand new seven-act storyline that will be available alongside the original campaign. Both storylines will lead to the same shared Atlas Endgame.
Previous Purchases Carry Over: Stash Tabs & Cosmetics
If you're monetarily invested in the first Path of Exile then have no fear, because all of your previous purchases will carry over into the new game.
New Rendering System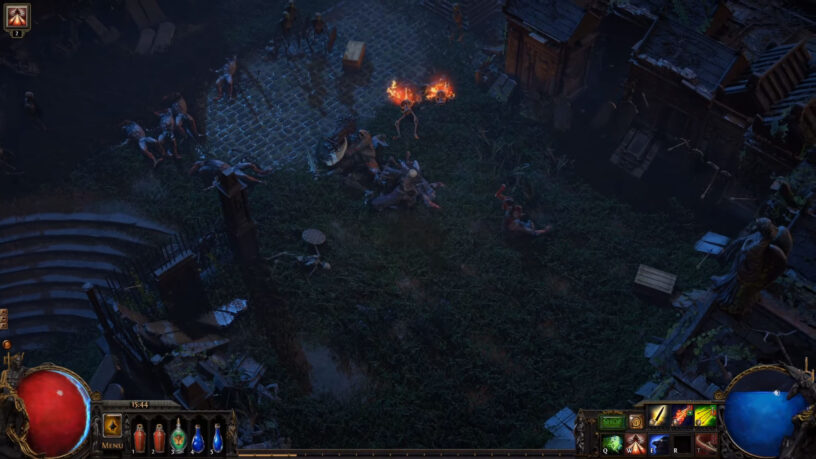 There's new character models and animation that will increase the detail and visual appeal of the game. Environments, characters, and items all use physically based rendeing. One of the noted details that is mentioned in the gameplay trailer is the focus on the details of each ability, and how something like Split Arrow will have projectiles that stick into walls which adds to immersion. There's also big improvements to the lighting system that gives dark areas a much more atmospheric vibe: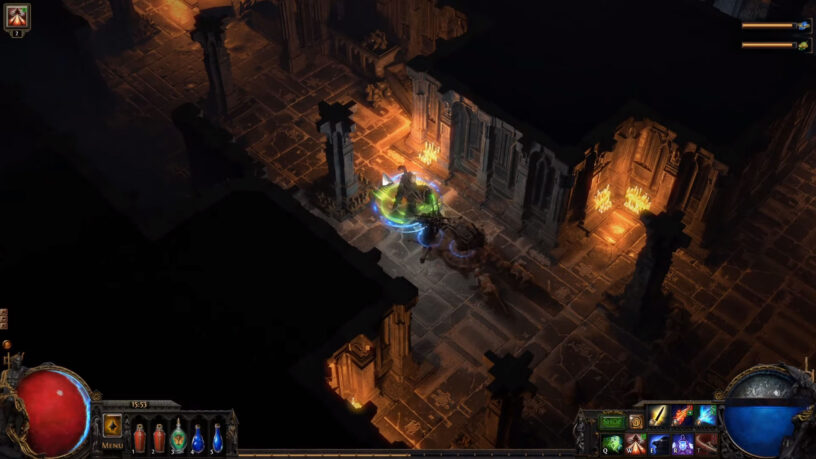 Shapeshifting
You will now be able to shapeshift! Each shapeshift form can use any POE attack that makes sense. Something like a Werewolf would be more likely to use melee abilities like Leap Slam and Cleave. You can change back-and-forth between forms fluidly. This means even if you are in the middle of a skill you can swap to your other form!
New Equipment
An entirely new armor and weapon progression system is going to be implemented into the game.
New Skill Gem System
Instead of socketing directly into your gear, you will now have a separate menu that you add your gems to. Support Gems are now socketed directly into Skill Gems, which should make things much less frustrating. It will now be possible to six-link every skill your character uses.
Detailed Side Quests
There will be a variety of optional side quests that lead to "meaningful" boss encounters along the way.
Official Trailer
Gameplay Preview Trailer
Here's a video showing off the new gem and socketing system that has been revamped. You'll also see some of the brand new textures, lighting, and the new ability to shapeshift!