Pokémon Legends: Arceus was perhaps the star of the show at this year's Nintendo Pokémon Presents showcase in August 2021. The game is set to take place before the events of Pokémon Diamond and Pearl, but it was featured alongside the revamps of those games, Pokémon Shining Pearl and Brilliant Diamond.
Since the game is a prequel to the fourth generation of series, many players are wondering exactly which Pokémon they'll get to choose from at the beginning of the game. The official Pokémon Legends: Arceus website has the answer, which we have outlined below.
As is the trend for all Pokémon games, the Pokémon we get to choose from are of the Fire, Water, or Grass type. However, it may come as a surprise to some players that each starter Pokémon is from one of three different regions: Alola, Johto, and Unova. Here is the complete list of Pokémon that we can start with, and their respective features.
Related: Is Pokémon Legends: Arceus Multiplayer? - Pro Game Guides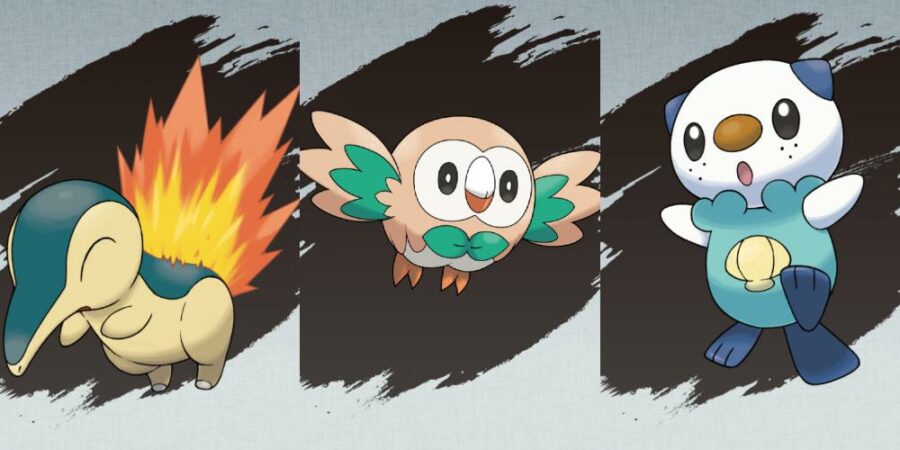 Cyndaquil

Region of Origin: Johto
Type: Fire
Category: Fire Mouse Pokémon

Rowlet

Region of Origin: Alola
Type: Grass/Flying
Category: Grass Quill Pokémon

Oshawott

Region of Origin: Unova
Type: Water
Category: Sea Otter Pokémon
As shown above, each of the starter Pokémon for Pokémon Legends: Arceus was featured as a starter Pokémon in other generations. This means that players from any series will have some familiarity with whoever they start with, and can proudly represent which generation got them hooked on the game! This is, of course, except for people who started with the Kanto region!
Want to know when Brilliant Diamond and Shining Pearl will be released? Check out our answer to the question at What are the Pokémon Brilliant Diamond and Shining Pearl release dates?