Pokémon Scarlet and Violet has a new adorable Dolphin Pokémon that you can catch early in the game. However, the Water-type's evolution Palafin and its epic Hero Form are locked behind a secret method. Here's what you need to know.
How to get Finizen the Dolphin Pokémon in Pokémon Scarlet & Violet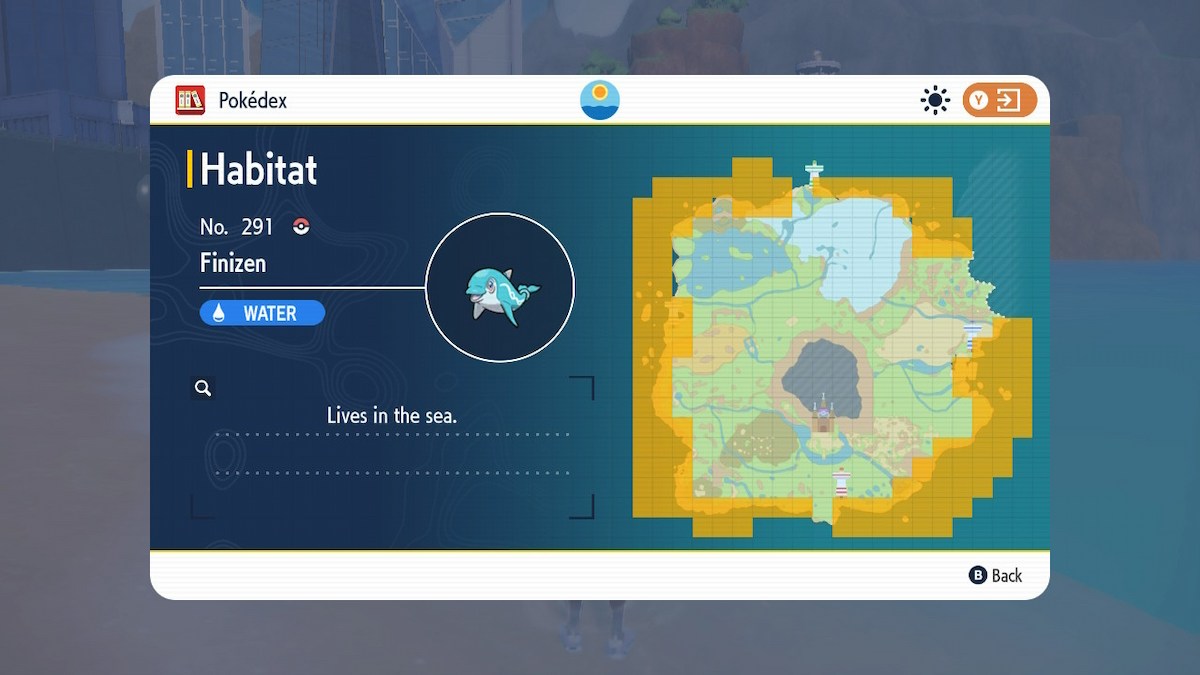 If you want to add the Gen 9 Dolphin to your team, you will need to make your way to the ocean as the Pokémon appears across the Pokemon Scarlet and Violet map. However, the quickest way to add the adorable sea creature to your team is to head toward Levincia City. Finizen spawns early in the game at East Province (Area Three) on the beach just south of the Levincia. Although you would normally need Koraidon or Miraidon's swimming ability unlocked by defeating the Open Sky Titan, you can actually walk up to the shoreline and catch the dolphin at level 23. Simply walk across the sand to the shore, and then press the ZR button to throw your Poké Ball at any Finizen swimming by. If you don't see the Pokémon, just leave the beach and return until it finally spawns. Now that the Water-type is on your team, you will need to use a special method to trigger its hidden evolution into Palafin, detailed below.
Related: Where to catch Roaring Moon in Pokémon Scarlet & Violet
How to evolve Finizen into Palafin in Pokémon Scarlet & Violet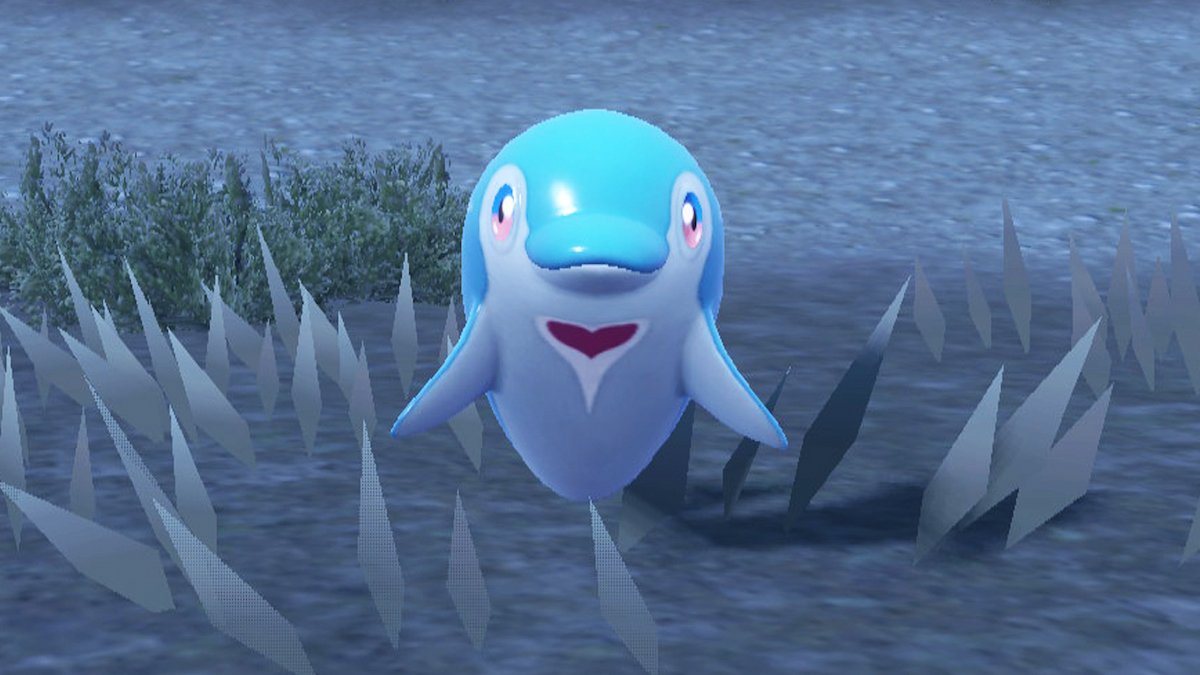 Compared to other Scarlet and Violet Pokémon, Finizen's second-stage form is incredibly hidden as it doesn't just rely on levels or items for its evolution. Finizen evolves into Palafin at level 38, when leveled up in multiplayer mode. More specifically, the dolphin needs to be leveled up once when a friend is visiting your map, or vice-versa. Similar to trade evolutions, this method works best if two players have a level 38 Finizen that they want to evolve at the same time.
How to use multiplayer to evolve Palafin in Pokémon Scarlet & Violet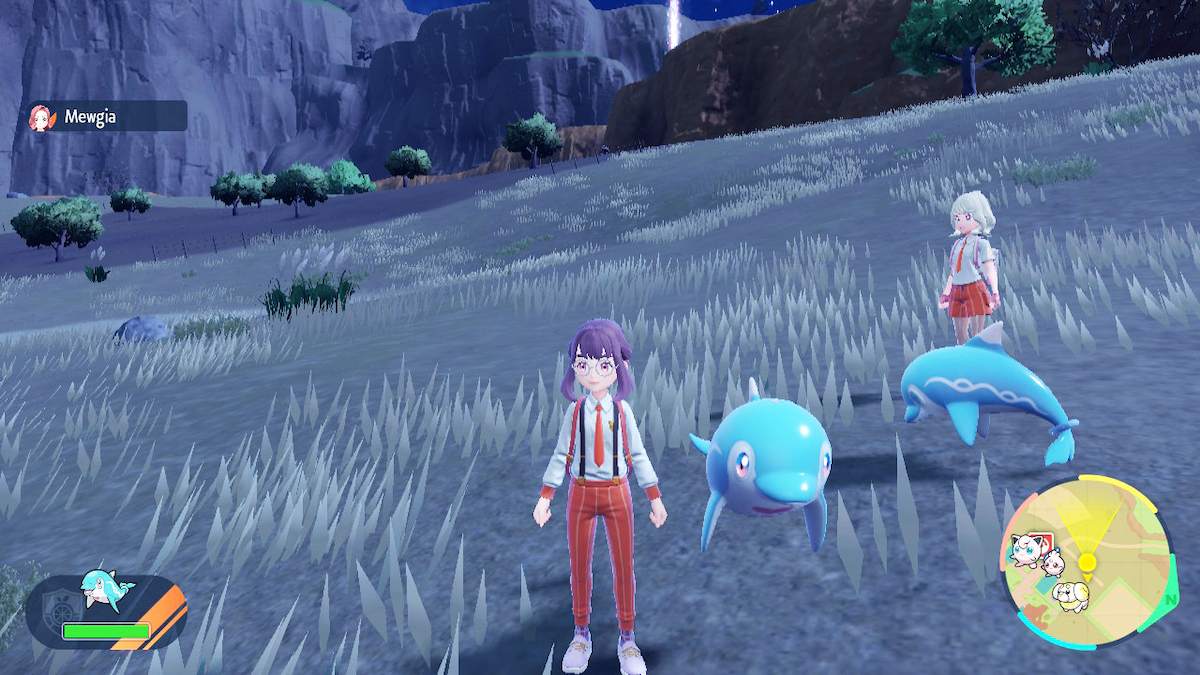 To access multiplayer, head over to any Pokémon Center and stand on the yellow Union Circle attached to the side of the station. After clicking the Union panel, select the form a group option to enter a multiplayer lobby room. In the bottom left-hand corner of the screen is a Link Code, which you will give to another friend or player so they can join your map. Once someone has entered your map, level up your level 38 Finizen a single time in front of them to finally trigger its evolution into Palafin.
How to change Palafin into Hero Form in Pokémon Scarlet & Violet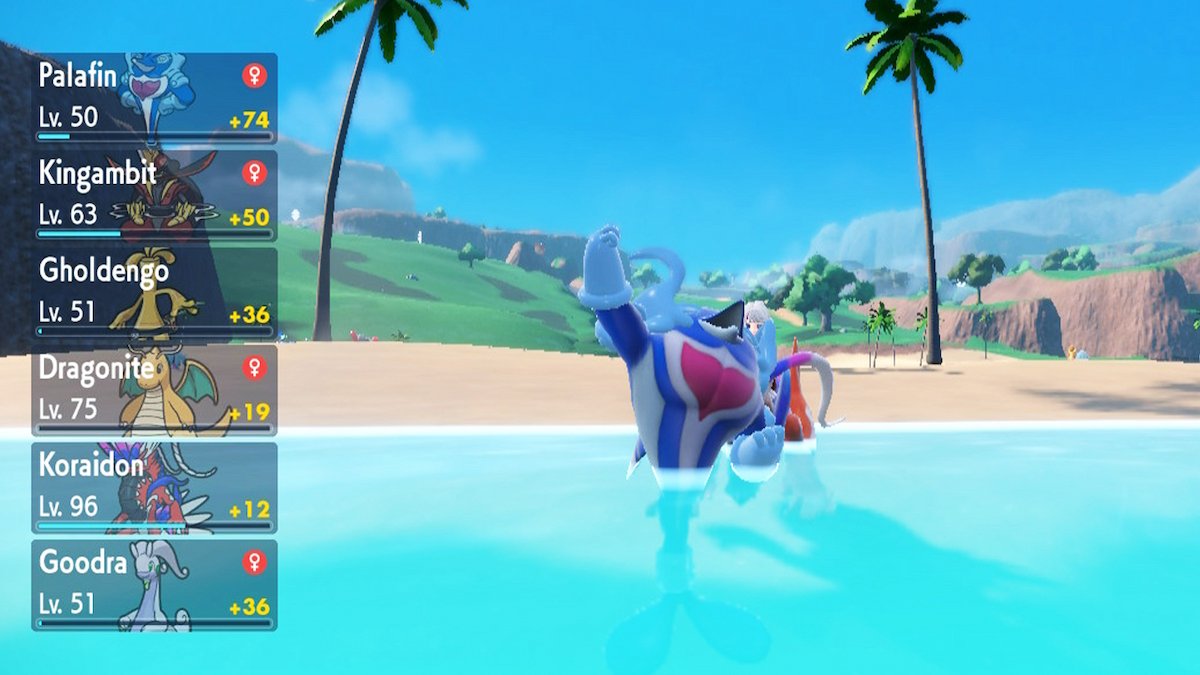 Palafin has a secret Hero Form that is unlocked after the move Flip Turn is used in battle. The Water-type attack is learned when Finizen evolves, so you only need to hop in battle to get the superhero form. After encountering a wild Pokémon or Trainer, select Flip Turn, swapping the Dolphin back into your party. Doing this automatically transforms Palafin from its Zero Form into its Hero Form. You can now swap the muscled-out sea creature back into battle to lay the smackdown on your opponents.
For more information on Pokémon Scarlet and Violet, check out Where to find Eevee and its evolution stones in Pokémon Scarlet & Violet here on Pro Game Guides.