Niantic frequently adds new Pokémon and new shiny variants into the game for players to collect. Deerling is one interesting scenario in that the Pokémon has four different forms of its own, and if you include shiny variants, that ups the number to eight different Deerling to collect. Deerling's shiny form is available in the game. Players can encounter a shiny Deerling in its Summer, Autumn, Winter, or Spring form.
How do you catch a shiny Deerling in Pokémon GO?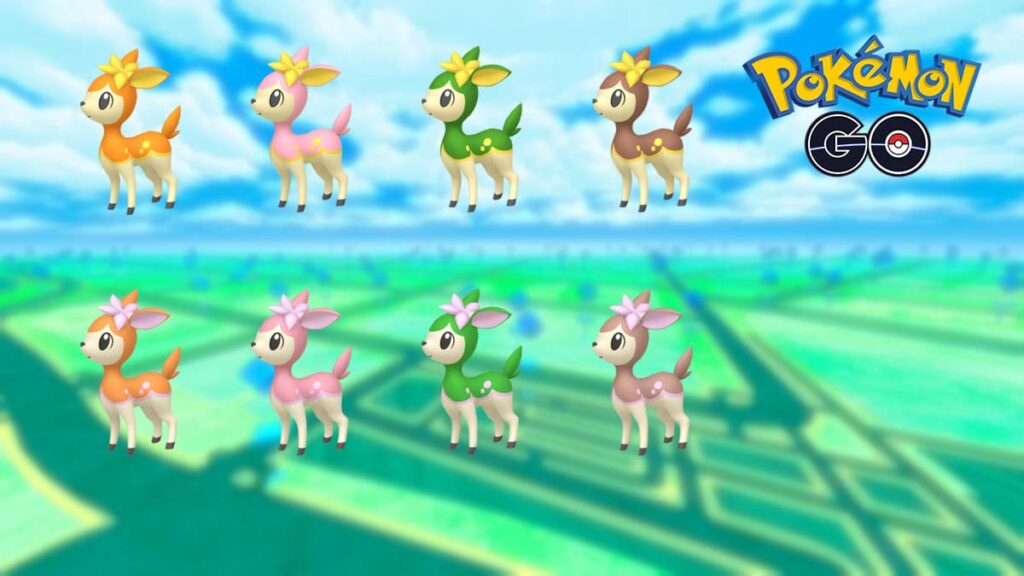 To catch Deerling's shiny form most reliably, players must hunt for this Pokémon in the wild. It has an extremely low chance of being shiny when encountered, but it is possible. Each of Deerling's seasonal forms has its own shiny variant. You can only catch these seasonal variants in the respective seasons: winter form in winter, summer form in summer, spring form in spring, and autumn form in autumn.
Related: Pokémon GO Mega Ampharos Raid Guide - Mega Ampharos Counters and Weaknesses
This means that catching the shiny form for each of Deerling's seasonal variants could take up to a year to complete. Even that would take luck since there is no guarantee that players will encounter a shiny before that season is over. Deerling's shiny forms feature a slightly different color palette and a pink bow rather than its classic yellow bow.
Interested in other helpful Pokémon GO articles and want to read more? Check out Pokémon GO Season of Light - Raids, Wild Encounters, and Seasonal Bonuses on Pro Game Guides!