Shiny Pokémon are among the most sought-after in the franchise, and this is especially true in Pokémon GO. Larvitar is a highly-hunted species due to its evolution, Tyranitar, being a Pseudo-Legendary fighter with enormous potential in battle. Shiny Pokémon are never easy to come by, and Larvitar doesn't change this fact up too much.
How to get a shiny Larvitar in Pokémon GO
There easiest way to get a shiny Larvitar year-round is to hunt this Pokémon down in the wild. This means that players will have base odds of encountering its shiny form, which makes this a pretty tall task. Players wanting to save some time should wait until Larvitar is featured in an event or celebration, which happens fairly frequently. During some events, Larvitar may be hatchable in eggs or highlighted in Raid battles, both of which boast a much higher shiny chance than a wild encounter.
Larvitar is featured in the January 2023 Community Day Classic event, which brings back previous Community Day Pokémon for newer players to get their hands on. Players playing in this event should be sure to have plenty of empty bag space to maximize their chances of finding a shiny 'Mon.
What does a shiny Larvitar look like in Pokémon GO?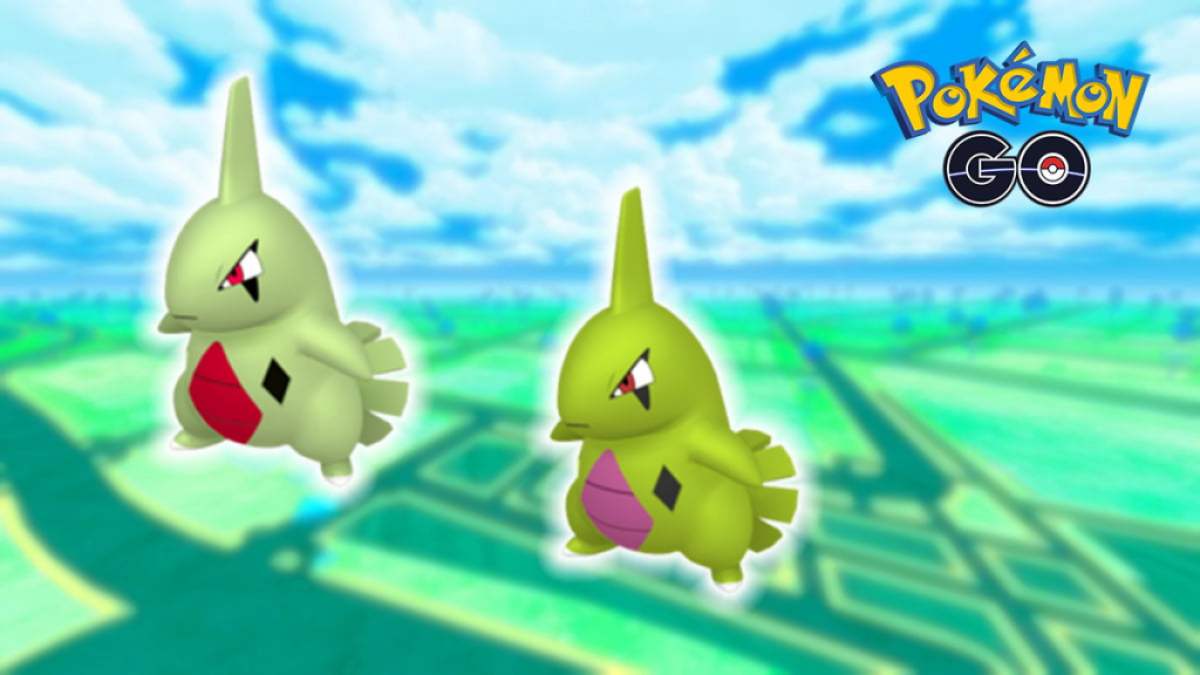 Shiny Larvitar can be one of the trickiest shiny variants to spot in Pokémon GO. This Pokémon will have a distinct purplish stomach. The base green color will also change to be more olive-toned, but it is extremely easy to overlook this color change, especially when playing on a mobile device with a small screen. Players should pay the most attention to the stomach color if they are simply shiny-checking these Pokémon in the wild.
Interested in other helpful Pokémon GO guides and want to read more? Check out How to catch XXS and XXL Pokémon in Pokémon GO on Pro Game Guides!