Individual Values (IVs) are hidden numbers that determine why certain Pokémon have higher/lower stats than another of the same species even if they're at the same level. Every Pokémon can get an IV of one to 31 for every stat. They're basically a Pokémon's genes, and can't be changed.
IVs normally don't matter if you're playing the game casually, but they are very advantageous in the Battle Tower post-Hall of Fame and downright essential for competitive battling. Here's how to check IVs in Pokémon Brilliant Diamond and Shining Pearl.
1. Look at the Pokémon's characteristic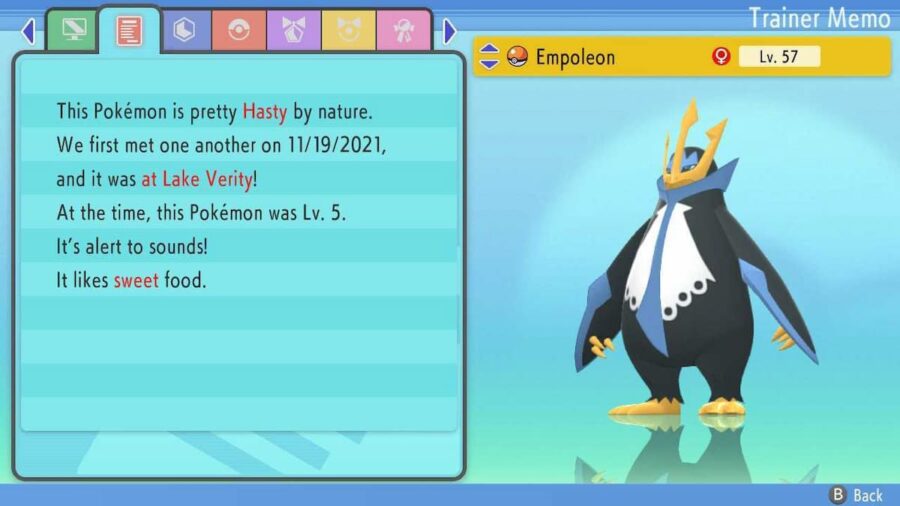 A Pokémon's characteristic is the second to the last descriptive line on the second tab of their profile. It's capable of taking hits and It's alert to sounds are some examples. It's an indicator of which stat contains your Pokémon's highest IV (even it's something as terrible as a single-digit number). It's the only way to gauge what IVs it might have early in the game.
Below is a table of possible IVs for each characteristic's best stat.
HP
Atk
Def
Sp Atk
Sp Def
Spd
Possible IVs
Loves to eat
Proud of its power
Sturdy body
Highly curious
Strong willed
Likes to run
0, 5, 10, 15, 20, 25, 30
Likes to relax
Quick tempered
Good perseverance
Very finicky
Somewhat stubborn
Quick to flee
4, 9, 14, 19, 24, 29
Often dozes off
Likes to thrash about
Capable of taking hits
Mischievous
Somewhat vain
Alert to sounds
1, 6, 11, 16, 21, 26, 31
Often scatters things
A little quick tempered
Highly persistent
Thoroughly cunning
Strongly defiant
Impetuous and silly
2, 7, 12, 17, 22, 27
Scatters things often
Likes to fight
Good endurance
Often lost in thought
Hates to lose
Somewhat of a clown
3, 8, 13, 18, 23, 28
2. Use the Judge function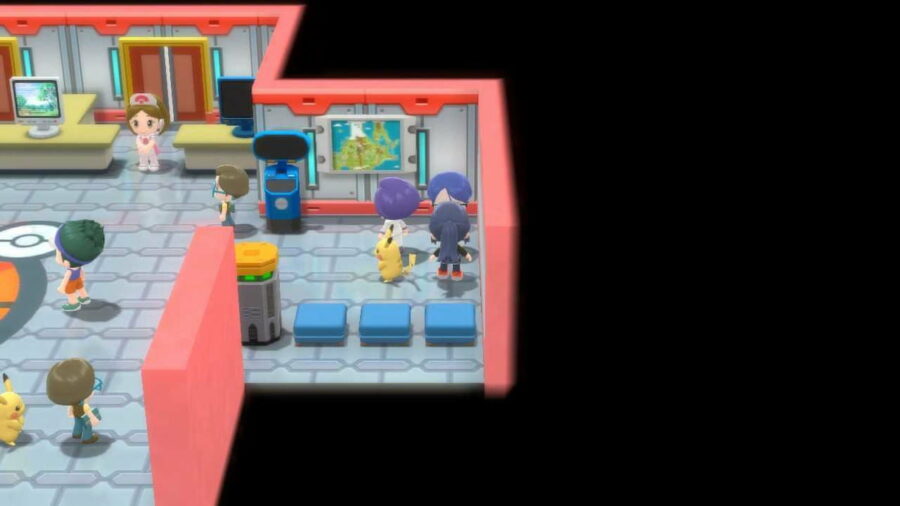 If you have defeated Cynthia, then you're finally eligible to use the Judge function. Go to the Battle Tower and speak with the scientist on the rightmost side to receive it.
Related: All TM locations in Pokémon Brilliant Diamond and Shining Pearl
With the Judge Function, you can select a Pokémon from your Box, press the + button twice, and see each stats' potential.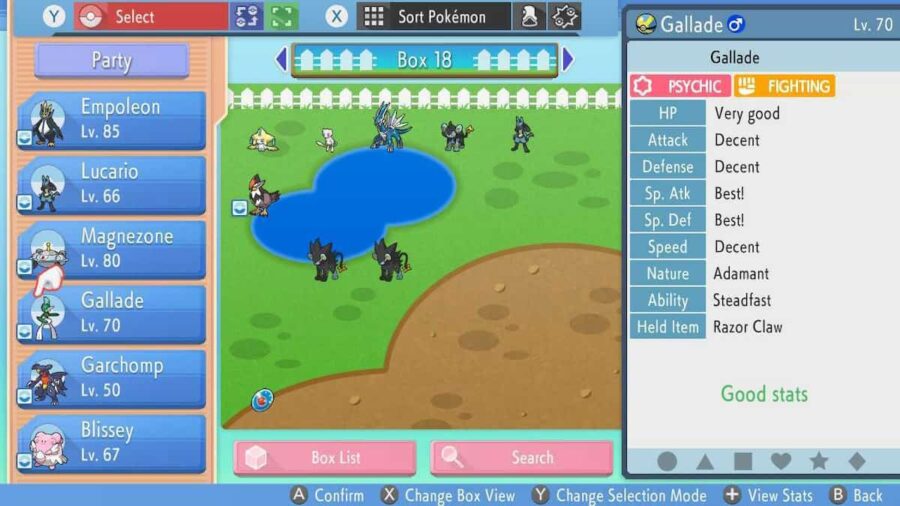 Every Pokémon's stat can have the following IVs based on their potential:
No Good (0)
Decent (1-15)
Pretty Good (16-25)
Very Good (26-29)
Fantastic (30)
Best (31)
3. Use a Pokémon IV Calculator
If you want to take the extra step and get the actual IV of each Pokémon's stat, you can use this IV calculator. Simply input your Pokémon's nature (which can be found on the same tab as characteristic), current level, their stats at said level, potential, and other values. The closer they are to level 100, the more accurate the calculator will be.
4. Watch out for Trainer pop ups during random encounters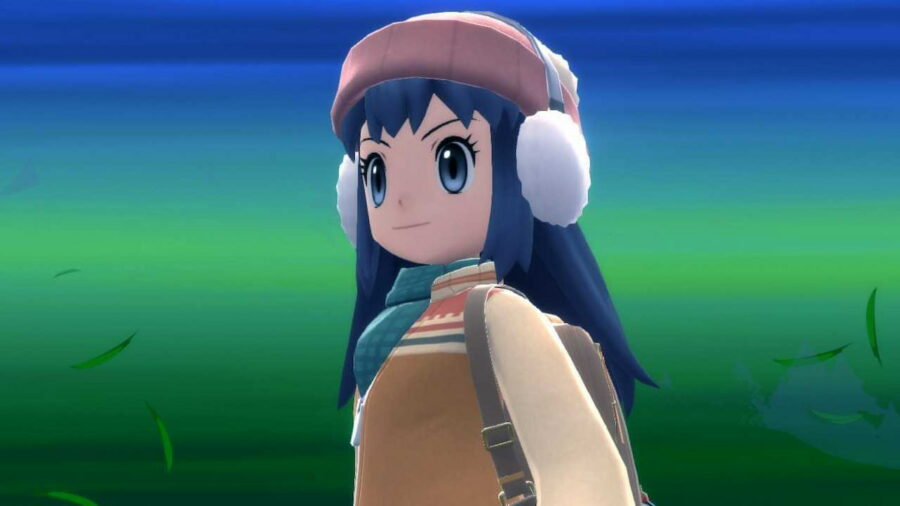 When you're looking for Pokémon in the wild, there's a small chance that Dawn or Lucas will get a close-up headshot before the Pokémon appears on the screen. This is an indicator that the wild Pokémon has at least two stats with perfect 31 IVs. It's worth capturing them just for that.
For more help with Pokémon Brilliant Diamond and Shining Pearl, we at Pro Game Guides have you covered.