Rhydon is the evolved form of Rhyhorn. These are both Generation I Pokémon (which means they were part of the original 150) Pokémon. In Generation IV, Rhyperior was implemented into the franchise, which is the evolved form of Rhydon. However, there is only one way to evolve Rhydon, and it's not through the standard method!
How to Evolve Rhydon in Pokémon Sword and Shield
Rhydon must be evolved through trade and with a specific item in its possession. In this guide, we're going to give you an easy-to-follow guide to evolving Rhydon into the all-too-rare Rhyperior!
Step One: Get a Rhydon
To get a Rhydon, you must evolve it from a Rhyhorn. This happens naturally, starting at levels 42 and above. You can cancel the evolution as often as you want, but it provides the option to evolve Rhyhorn with every level. Obtaining a Rhydon isn't difficult, but it sure can be a grind to level up your Pokemon that high!
Related: How to Get Galarian Slowpoke in Pokémon Sword and Shield - Pro Game Guides
Step Two: Get a Protector
We're not saying to get a verb form of the word Protector; we're saying to get the item titled Protector. This is a rare item that is only accessible in two different ways. The different ways in which you can get them are listed below.
Free Protector on Route 9
Route 9 runs through the Galar region and connects the towns Circhester and Spikemuth. The middle portion of Route 9 has a section called Circhester Bay. You can find a sign for this area, and next to that sign is another sign that offers Trainer Tips. Make your way East of this Trainer Tips sign. You'll eventually discover a hidden shore that is home to a Pokeball containing a Protector item!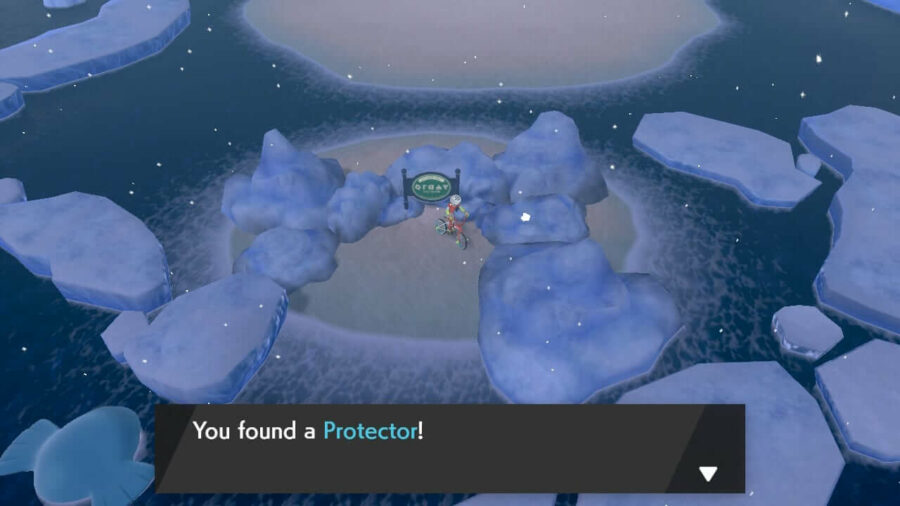 Purchase from the BP Shop
Inside the Pokémon Center, you will find the Poké Mart, which has a dealer inside who sells you items for BP (Battle Points). Battle Points can be earned by defeating trainers in specific battle locations. At the BP Shop, you can purchase the Protector (as often as you want) for 10 BP. This is the easiest way to get a Protector item, but many people are hesitant to spend their hard-earned BP!
Step Three: Trade
Once you have a Protector item and the Rhydon you'd like to trade, head to the trading center. Make sure that you equip the Rhydon with the Protector. It must be holding it for the evolution to work. Once the Rhydon is traded holding the Protector, it will evolve into a Rhyperior!
Looking to get a Mime Jr? Check out our guide on How to Get Mime Jr. in Pokémon Sword and Shield!