Quick Battles in Pokémon Unite can get extremely intense. With fewer maps available and less time on the clock to battle, compared to Standard matches, here's a brief guide on all the information needed on how to play Quick Battles in Pokémon Unite.
Once players get to Level eight, Quick Battles will become available in the game. There are three maps accessible in Quick Battles, which are Aurora Park, Mer Stadium and Shivre City. There will be one 3v3 map that rotates every 24 hours and the other two maps hold 4v4 player teams.
Related: How to Play Ranked in Pokemon Unite
The battle time is decreased to a total of five minutes, compared to the Standard matches' 10 minute battles, so the battlefield can get quite hectic. HP is recovered just as easily as it's lost and the EXP that Pokémon obtain is amplified during Quick Battles; players will max out on Aeos Energy Points, simply just defeating Wild Pokémon.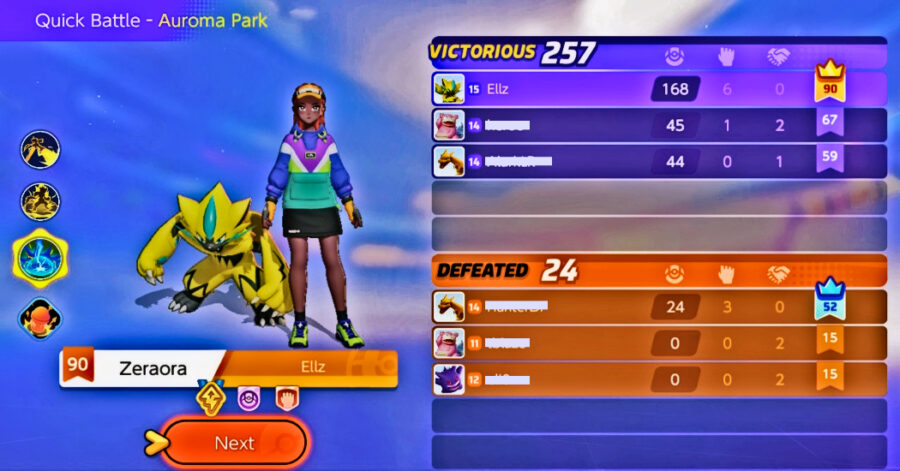 Max out on EXP from battling the Wild Pokémon along the Goal Zones on the sides of the maps and while making way to the Goal Zone at the very opposite end of the map. This allows players to quickly deposit all of the EXP gained from the Wild Pokémon in the goals, before losing it all to opposing Pokémon! Use the yellow Sitrus Berries in all three lanes to quickly gain HP and guard those Goal Zones until they're maxed out; teamwork is an absolute must.
Become the ultimate Pokémon Unite Trainer with some help from our guides on How to Level up Quickly in Pokémon Unite and How Does Ranked Work in Pokémon Unite?