A new and highly demanded Pokémon has been added to the Attacker Class in Pokémon UNITE! The MOBA game's Twitter account has announced that its newest fighter, Sylveon, will be available on Oct 5 at 5:00pm PT / 8:00pm ET.
Sylveon is a fairy-like evolution of the ever popular Pokémon, Eevee. These types of Pokémon are known to evolve into many different Pokémon, with special evolution techniques.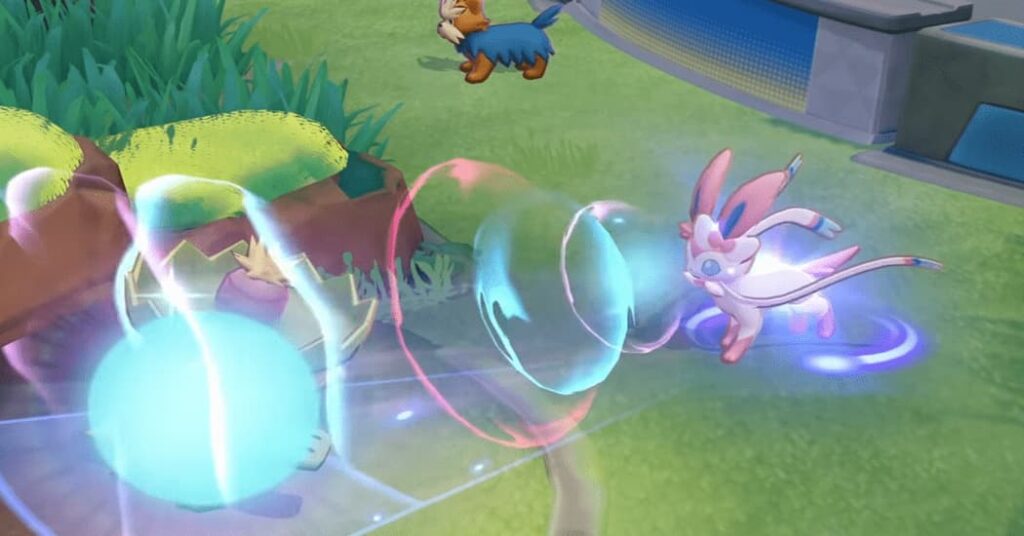 The announcement also gave viewers a sneak peek at Sylveon's moveset, stating that the Pokémon will "scorch, smooch, and stare down opponents." Fans have speculated on what famous Pokémon skills, these cryptic words could possibly relate to. Maybe Sylveon will come with the fairy-like attack, Draining Kiss, which allows players to steal their opponent's HP or the Baby-Doll Eyes allusion, which lowers the opponent's Attack stats in the franchise's previous role-playing games. Players will just have to keep guessing until Sylveon hits the UNITE battlefields!
Pokémon UNITE's current Battle Pass season ends on November 7, so stay tuned for more announcements as the MOBA's second season comes to a close.
Be sure to check out the PGG site for more news and guides on Sylveon's, upon the Pokémon's release. Until then, take a look at our guide on How to Link Pokémon UNITE Accounts.