There are many ways to compare Triangle Strategy and Final Fantasy Tactics, two games that are often mentioned as similar titles. A few key traits of each game make them similar in one vein and different in another.
Playing Mechanics
There are many mechanics within gameplay in both Triangle Strategy and Final Fantasy that are quite similar. Both games use height, distance, and time as heavy features that matter in battle. This means that players need to think carefully about their fighters and their environment before making a choice when in a fight. Another similarity is the importance of knowing your enemy. You can fight just about any enemy in some video games if your character is powerful enough. In both Final Fantasy Tactics and Triangle Strategy, players will meet major consequences if they are not adequately prepared for each battle.
Related: Triangle Strategy Unit Tier List
Grinding
Final Fantasy Tactics is especially known by its fans for its grind-heavy capabilities. By comparison, players will find that Triangle Strategy provides fewer opportunities to gather currency and EXP within each in-game day. Those who are new to Triangle Strategy should be prepared to ration and plan around the sparse accumulation opportunities. For some, the simplicity of Triangle Strategy in this regard is more attractive, as grinding can be seen as repetitive. Both games follow a system of gradual fighter improvement with customization in rank and abilities.
Story Style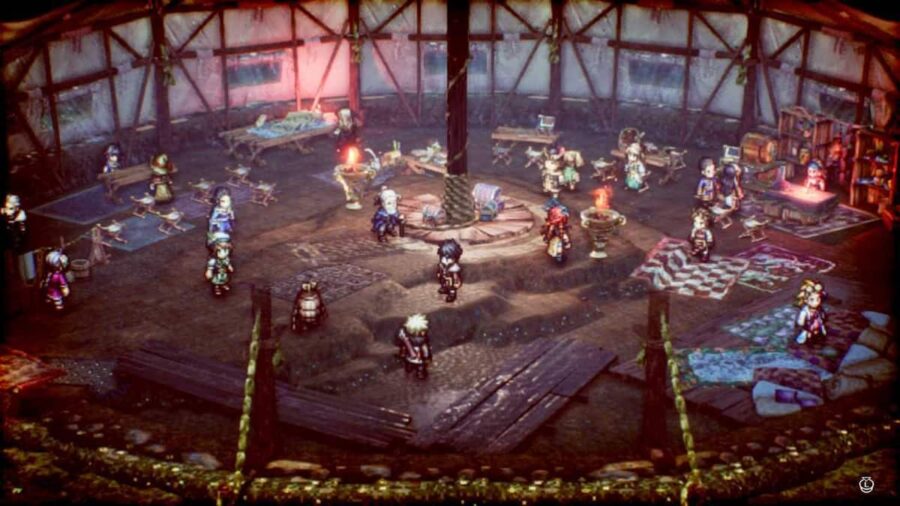 An area in which Final Fantasy Tactics and Triangle Strategy heavily differ is story style. Final Fantasy Tactics favors a more linear story style with an immersive, yet still less complex plot than Triangle Strategy. When it comes to its story, Triangle Strategy is very in-depth with increasingly intricate plot points that can change depending on choices. Politics and character development are key to Triangle Strategy's story.
Want to read more about Triangle Strategy? If so, check out How to recruit Travis in Triangle Strategy on Pro Game Guides.