Redfall is a departure for Arkane Studios, the developers behind Dishonored, Prey, and Deathloop. Not only is it their first co-op/open-world release, but it also struggles with identity and is plagued with technical issues. I left my Redfall Preview feeling optimistic going into the full game, but after rolling credits at about 20 hours with Redfall, that positivity is long gone, and I'm left wondering how we got here. There is certainly fun to be found in Redfall, but you'll be searching underneath its many technical issues to find it.
Narrative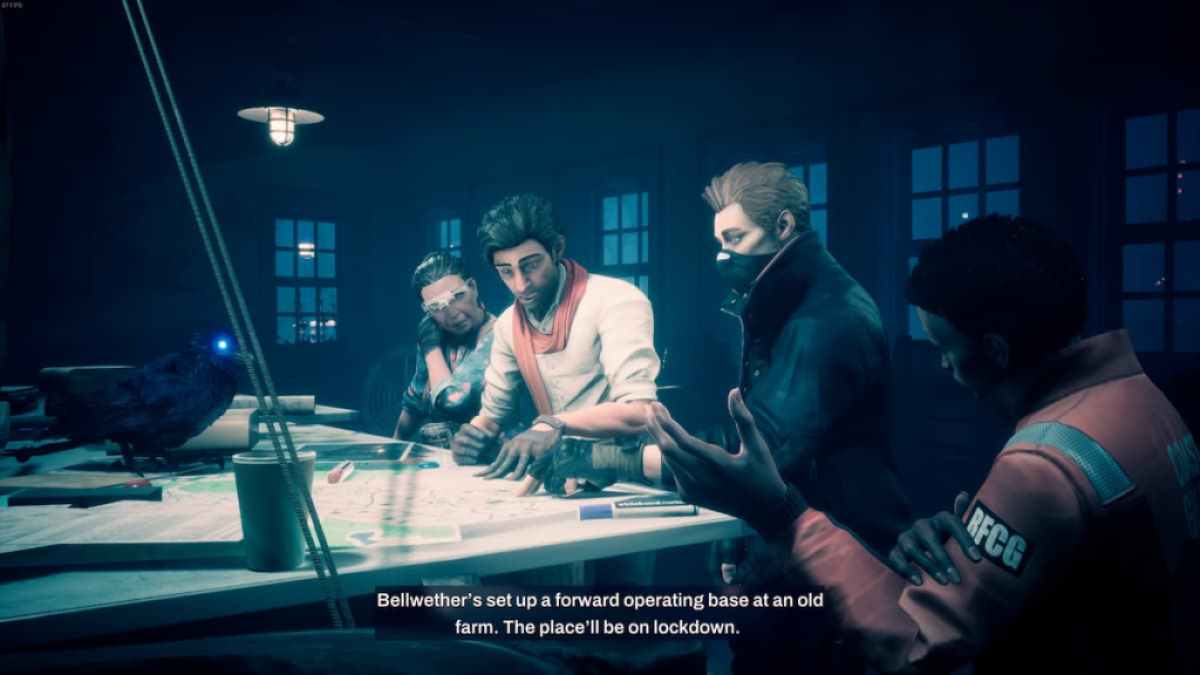 Redfall is broken up into two decently sized open-world areas. After choosing one of the four playable characters, you are immediately thrust into the game and sent on your mission of saving Redfall from the Vampire Gods and learning the mystery of how this Vampocalypse started.
Main missions are selected from the Mission board at your main base, where you'll also find NPCs to interact with. This structure is simple enough. However, the solo-play story experience feels largely disconnected from the gameplay as you watch the still-image cutscenes, where your main character explains the next story beat to you before you head out.
Most of Redfall's story happens around you, not through you. Notes found in the world contain critical story information, and echoes can be activated to hear story beats through projected out-of-body characters. In a co-op setting, this makes sense, as it allows you or your friends to interact with this content or continue hunting vampires. I played Redfall 80% of the time solo and could only connect with the story once I tried it in co-op.
Score: 2/5
Co-Op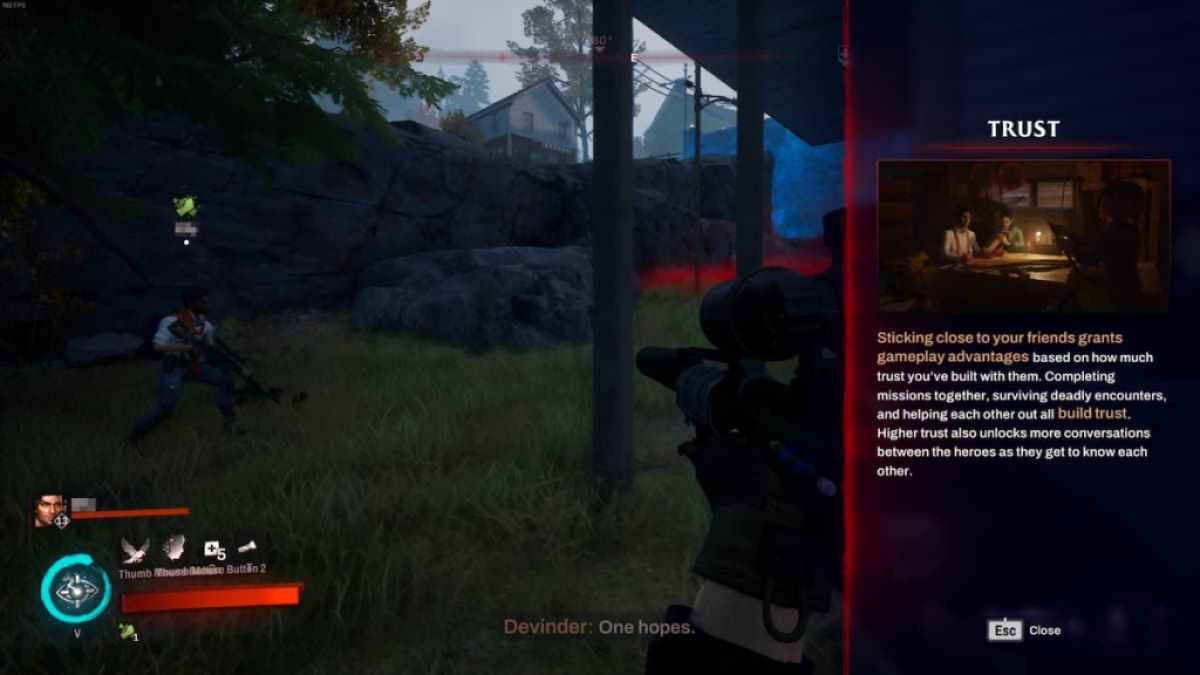 In co-op, the vision of Redfall's narrative immediately comes to life as the four characters regularly communicate with each other, and the group becomes closer over time. For example, Jacob, the gruff military man, is very detached and guarded to start. However, when you build up the trust meter, he will chime in and praise the other party members. The characters will discuss story beats together and have fun, back-and-forth banter moments. Characters can also play musical instruments together (each character is good at a particular instrument), which leads to some comical scenarios.
Unfortunately, performance issues and bugs are amplified in Co-Op scenarios, with performance being even worse and introducing new network-related issues to the equation, such as loot crates being empty when they shouldn't. Using my ally's abilities in conjunction with my own during co-op play pushed the otherwise lacking combat to new heights. The game clicks the most for me when playing co-op, both narrative, and gameplay-wise. Only in these moments did I connect with Redfall's story, world, and its characters; it's just a shame that you need someone else to do so.
Score: 3/5
Related: Is there New Game Plus in Redfall?
Open World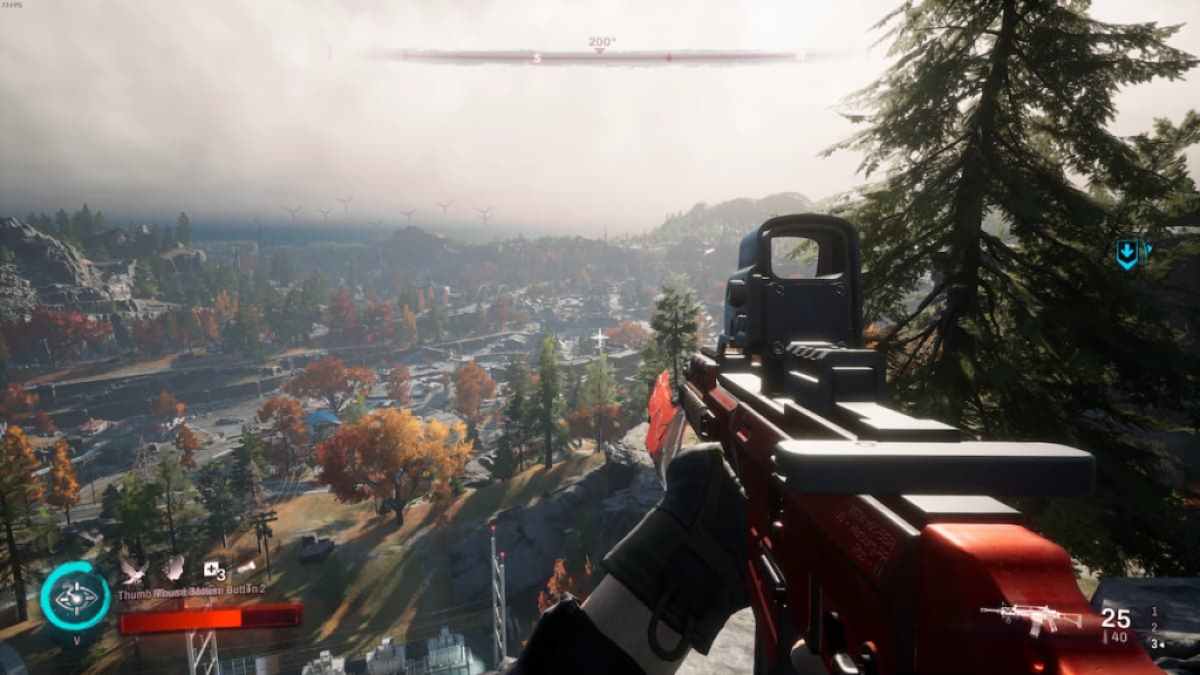 There is an excellent rhythm to Redfall's gameplay loop of picking a mission from the board, heading out into the world, and getting lost, only to find engaging environmental storytelling or unique locations. Arkane's art department oozes talent; there is so much detail in the Redfall environment to be found.
This is also reflected in the level design, which often contains subtle directional clues for alternative pathways. Taking these alternate approaches can lead to important locations, allowing players to complete missions in different ways. Redfall is at its strongest during these open-ended missions that include exciting places, unique vampires, cultists, locked doors, and hidden pathways. The player must decide how to complete the objective with the tools at their character's disposal. I thoroughly enjoyed the challenge of sneaking into locations as Jacob, picking off enemies with my silenced sniper rifle, and hunting for clues.
I admit I was worried about how Arkane's level design would translate to an open-world structure, but Arkane has pulled it off to the best of their ability. Main missions contain prominent locations with many pathways to complete the objective. What's missing, however, is the element of choice often found in their previous games. You are not rewarded for completing a mission entirely in stealth, for instance. If anything, it's a punishment, as you'll miss out on experience from defeating the Vampires. Because of this drawback, I often found myself killing everything in sight just for the experience points rather than approaching an encounter the way I'd prefer.
Score: 3/5
Combat & Loot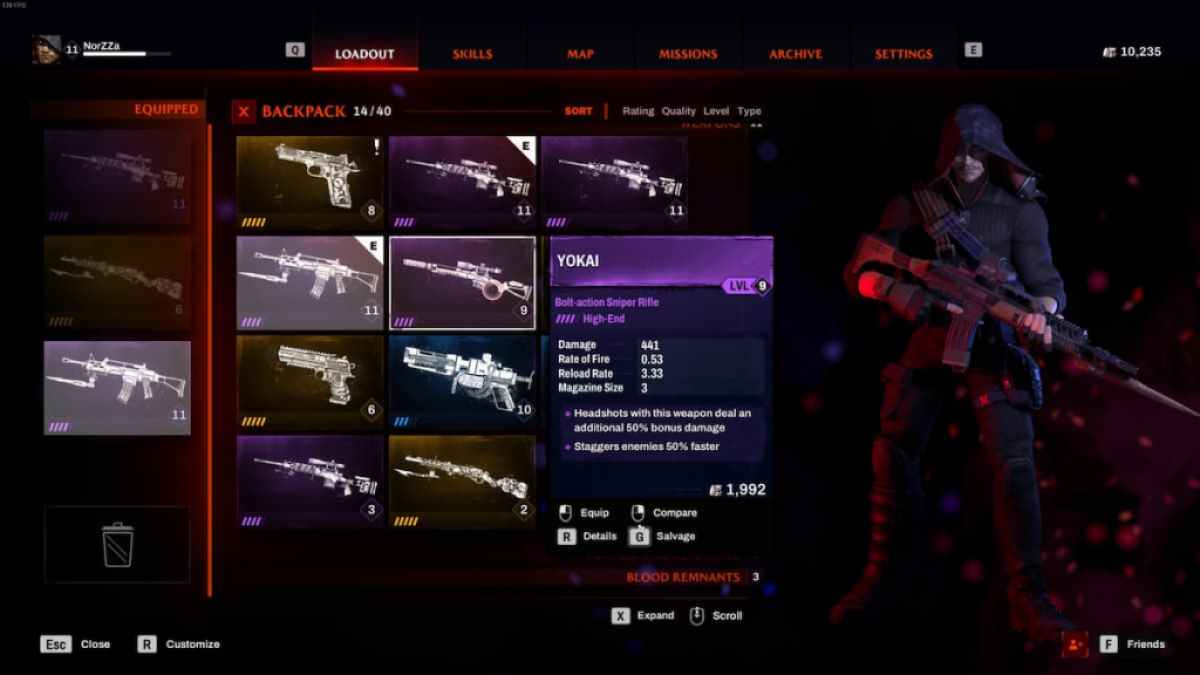 Arkane has taken the FPS elements from Deathloop, evolved them, and improved them in Redfall. I ran a silenced sniper through my playthrough as Jacob and never got sick of head-shotting enemies. However, Jacob's abilities—especially the Cloak that makes the player completely invisible—are heavily overpowered. It trivialized stealth entirely, as I could use the skills and sprint through areas I didn't want to engage with.
In terms of enemies, I thoroughly enjoyed Redfall's vampire variety, from the unique vampire types (Angler, Shroud, and Siphon, to name a few) to the massive Vampire God boss battles. These epic encounters incorporated unique mechanics that made me think on my feet and treat the bosses differently each time. Seriously, the boss fights are a blast.
That said, the looter-shooter elements of the combat severely lack variety. All weapon drops are randomized, with a rarity system from the common gray quality all the way up to legendary. Redfall contains a minimal number of weapons but will constantly give you a new copy of these weapons at a different rarity with slightly different stats or passives. Finding unique legendary weapons was always exciting, but after receiving ten copies of the same assault rifle, the loot drops didn't feel satisfying or rewarding.
Score: 3/5
Performance & Bugs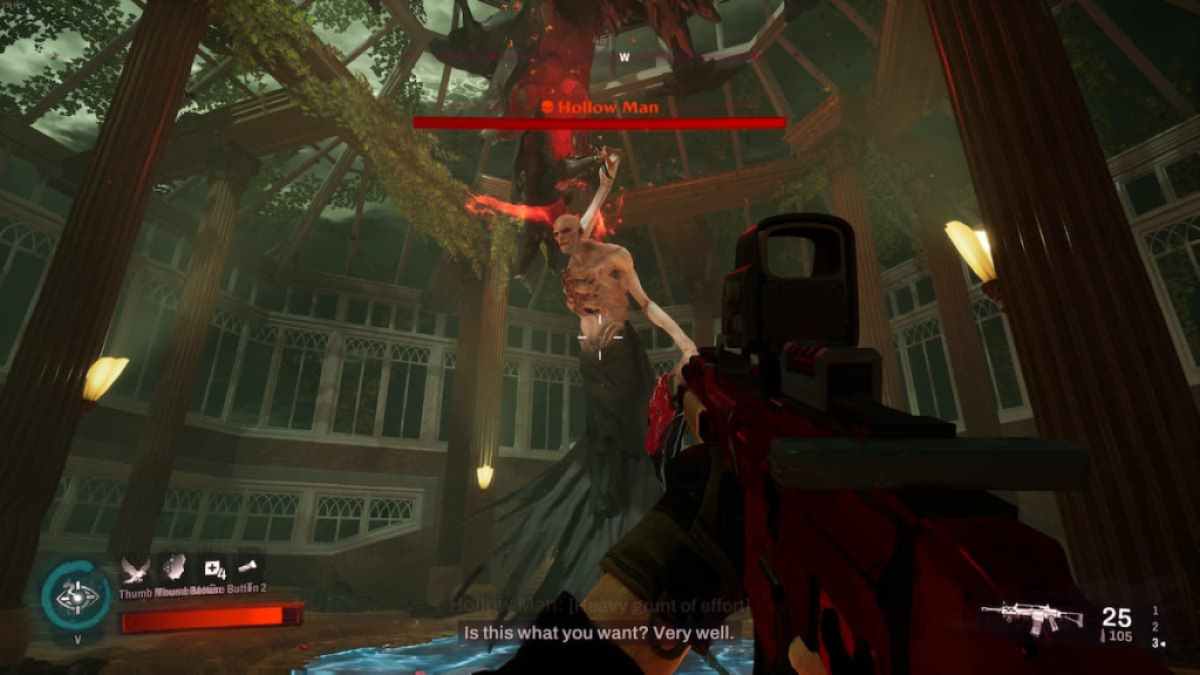 I played Redfall on two PCs, primarily on my AMD7900x, RTX 3080 system. Regardless of the graphical setting or resolution, I could not get a consistent framerate, and my performance would be anywhere from 120 FPS to as low as 10 FPS. This is tremendously frustrating when you're in the thick of combat, and playing co-op makes the performance even worse. Redfall isn't a particularly graphically impressive title, either, even on its Epic graphical settings. Performance was my biggest hurdle to enjoying Redfall, by far.
If you add on the several bugs I experienced to the performance issues, it was often hard to find the fun buried in the game when I kept encountering unintended problems. Enemies missing animations, voice lines playing over others, and poor enemy AI aren't game-breaking, but they're nagging problems that plague an already struggling experience. While I suspect these issues wil be ironed out over patches, it's not an acceptable state to release a game in.
Score: 1/5
Verdict – A bloodsucking disappointment
I wanted to love Redfall, and in moments where performance and bugs aren't hampering the experience, there is fun to be had in both solo and co-op. But these issues are so common that it felt at times like the game didn't want me to enjoy myself. This technical limitation severely holds back the experience, and I cannot recommend that you play Redfall, even with friends, in its current state.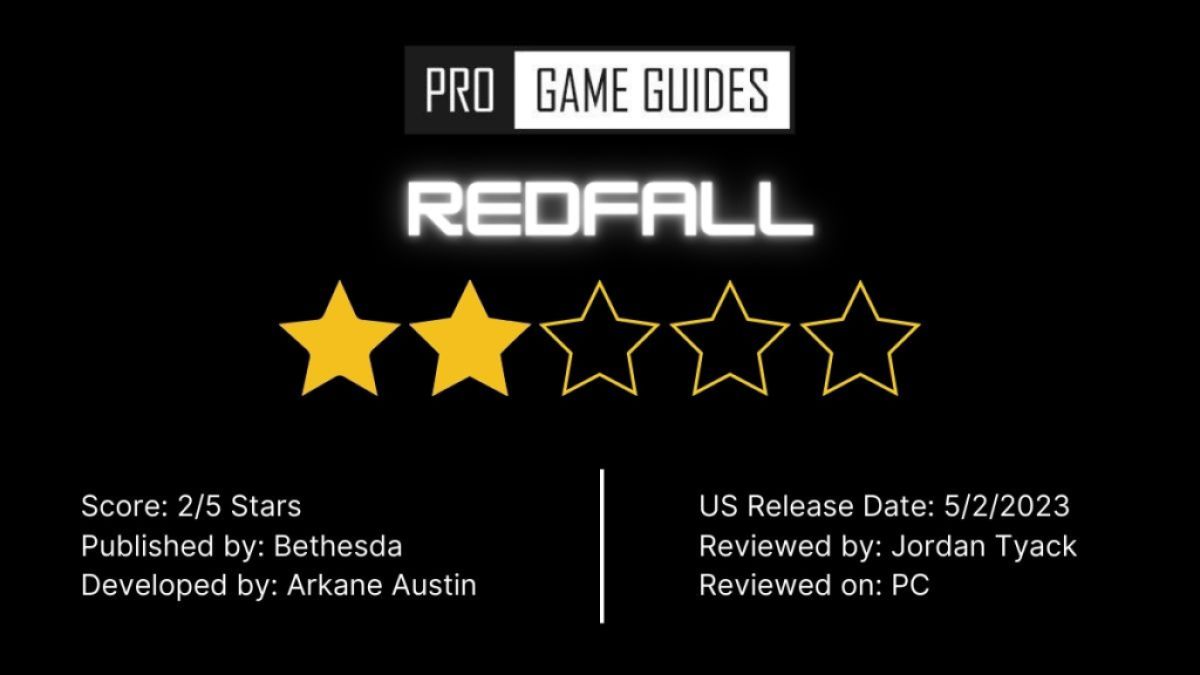 A free copy of the game was provided to PGG by the publisher for review purposes.
For more information on Redfall, check out Redfall Multiplayer Co-Op, Explained, and Can you play Redfall Split-Screen Co-op? Answered on Pro Game Guides.