RimWorld has one of the most dedicated modding communities on the Steam Platform, whose dedication has made dozens of awesome mods possible. In fact, there are so many mods on RimWorld's workshop page some players feel lost in the sea of mods. Luckily we at PGG put together a list of some of the best mods out there. That said, here are 15 essential Rim World mods and why you should download them:
Stabilize Here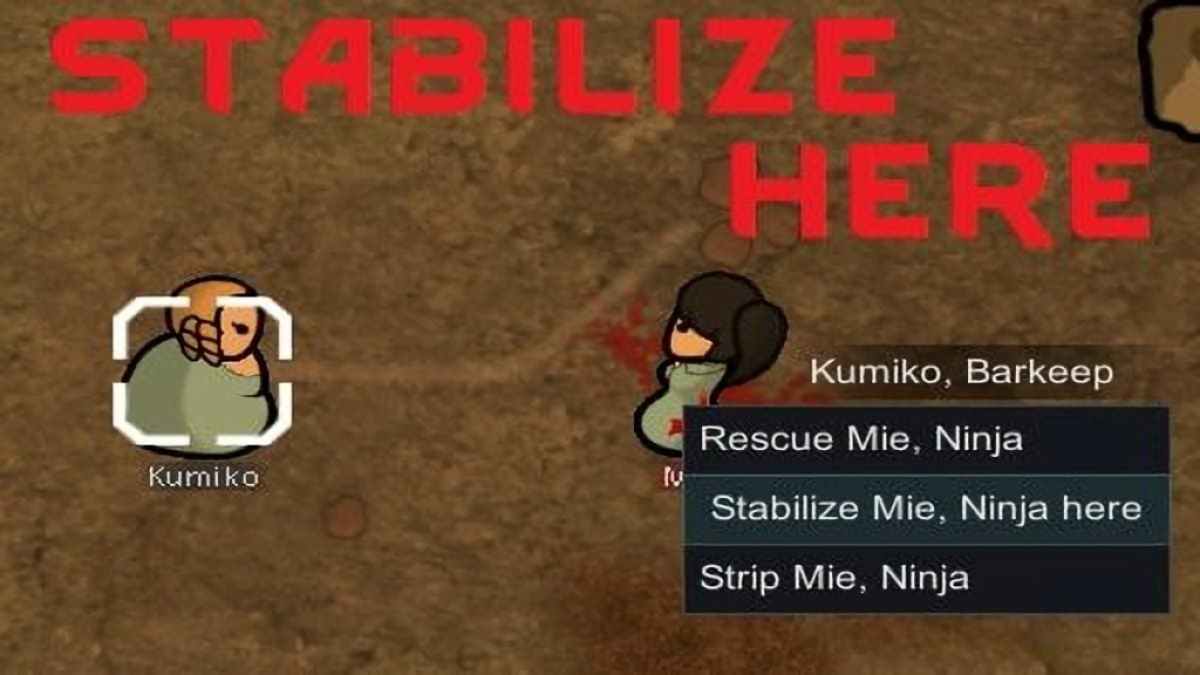 Stabilize Here is a simple mod that adds a command that allows your Pawns with doctor skills to tend characters' wounds where you find them. Using the Stabilize command added with this mod will also prevent characters from dying on the way back to your base from being rescued. We recommend Stablizie Here as, without it, there are too many chances of trying to save NPCs/Pawns from death but missing them just in time.
With Stabilize Here downloaded, you can use the mod's new command to stop bleeding or any life-threatening injuries on the spot. After using the command to stop bleeding/life-threatening injuries, you can move wounded characters later safely. However, using the Stabilize command will not use medicine and is poor quality healing. Because of this, you should lug your wounded Pawn back to a medical bed after using the Stabilize command.
Related: How to get Steel in RimWorld
Giddy-up!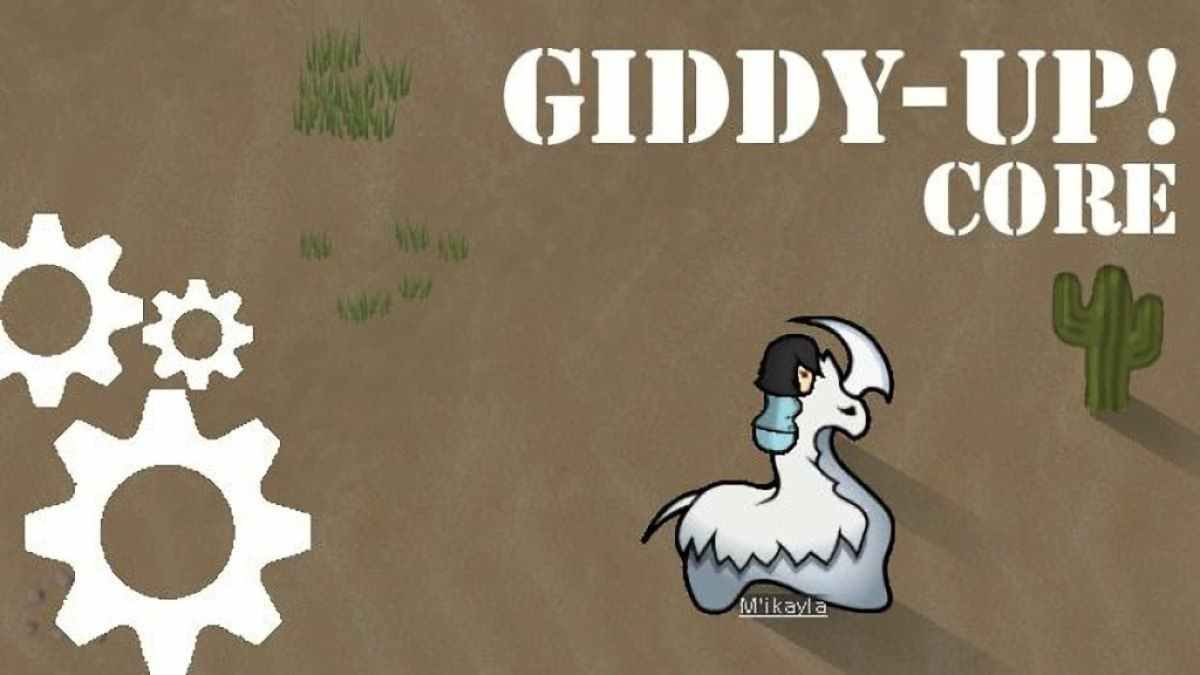 If you ever wanted to start a calvary division or ride mounts in RimWorld, Giddy-up! has you covered. In short, Giddy-up! is a mod series that makes it so your Pawns in the game can rid various animals around the map. Pawns can also fight and transport resources while mounted, making the mod even more useful to squeeze a little more efficiently out of your Pawns. At the time of writing, Giddy-up!'s full series of mods allows players to turn any large animal into a mount and even Mechanoids.
LWM's Deep Storage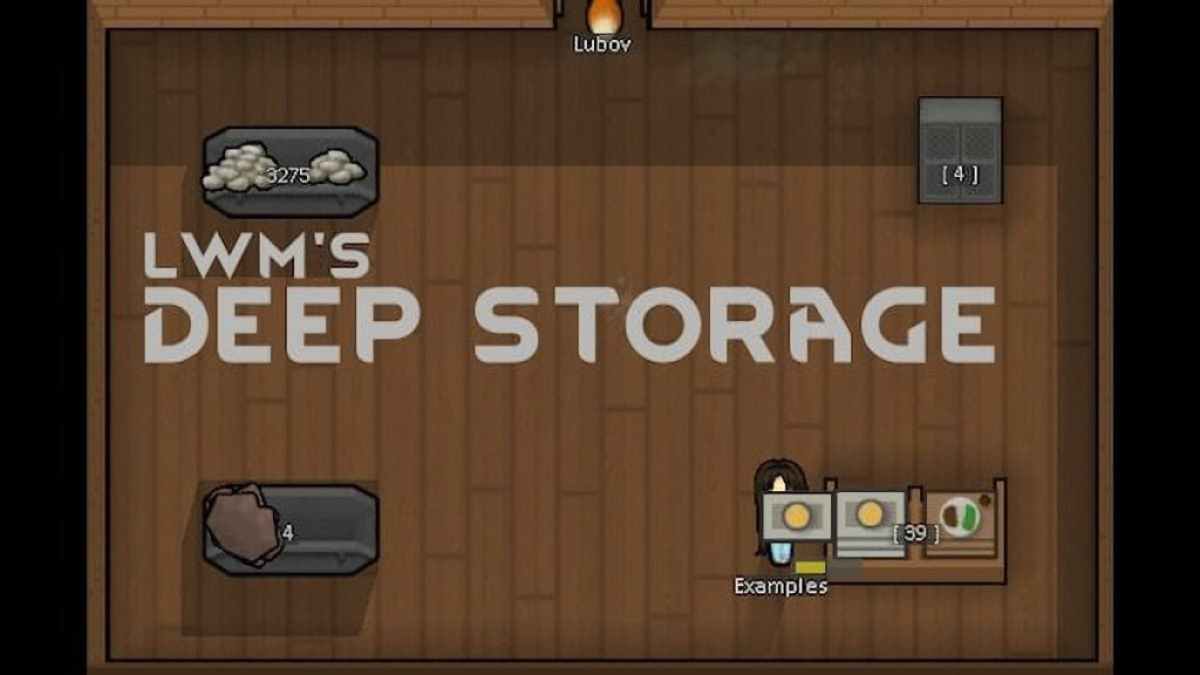 Running out of storage can be a pain in RimWorld, luckily, LWM's Deep Storage mod adds various storage containers that you can use to store anything in the game. LWM's Deep Storage will also include containers that can hold items in higher stacks. So far, the mod has added the following types of containers:
Medicine Cabinets
Weapon Lockers
Resource storage
Food Storage
We also use this mod in our current game and highly recommend it for its simple quality-of-life nature.
EdB Prepare Carefully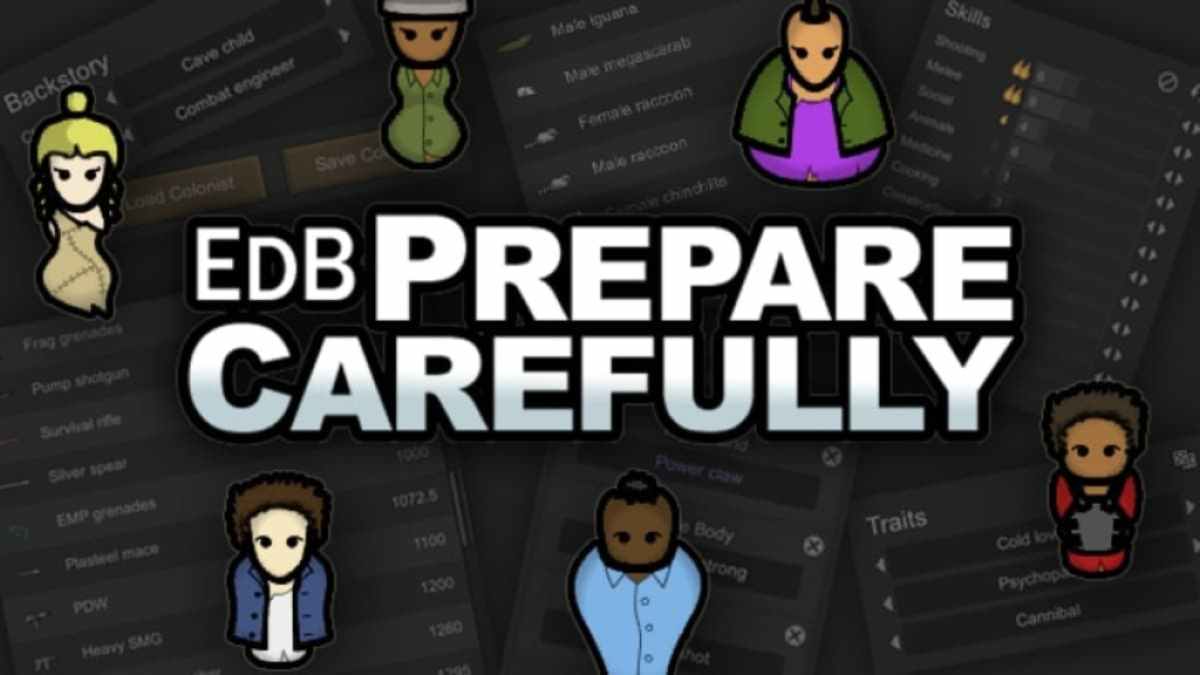 EdB Prepare Carefully is a mod that adds many character creation options allowing you to change nearly everything about your Pawns. Some features EdB Prepare Carefully added include the following:
Character Appearance
Character Backgrounds
Character Traits
Character Health stat
Character Incapableites
Character Ideoligion
Character Skills
Character Gear items
Starting Resources
Starting Animals
Starting Weapons/items
Overall, EdB Prepare Carefully is a great mod that is too great not to have because of all the extra options for character creation. All the different options also open the door for many customized playthroughs or expanded character starts. However, the mod is currently outdated at the time of writing. Because of this, you need to use a version of Prepare Carefully someone updated. You can find one such version by visiting the [1.4 FORK] EdB Prepare Carefully's page on the Steam Workshop.
Tilled Soil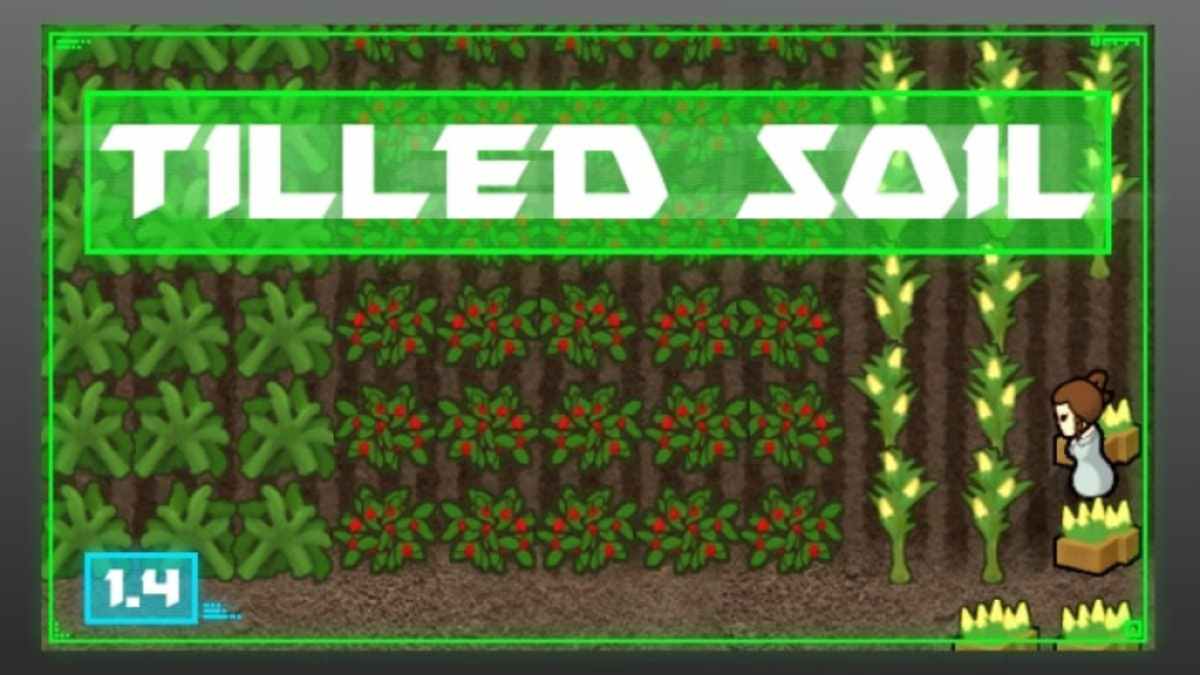 Tilled Soil is a unique mod that adds a new floor plan that simulates tilling soil. To help simulate tilling soil, the mod makes it so anything planted on the unique floor plan "Tilled Soil" receives a growing boost. Because of this, the mod becomes a necessary tool for any player starting the game. In short, it will help new players make farms to keep their Pawns fed and learn more about the game over time. We also recommend the mod if you want to grow as much food as possible without stressing over the process.
Allow Tool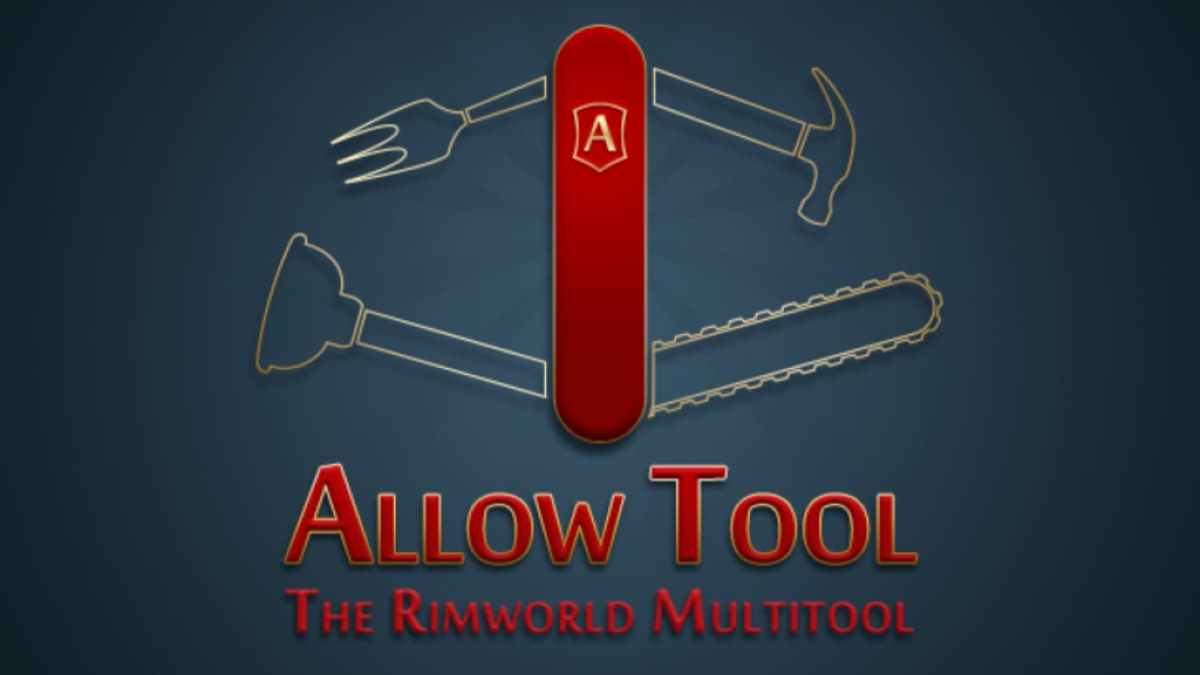 Related: Rimworld: Tips for New Players
Allow Tool is a simple mod that adds various orders that you can use for various things in the game, such as strip mining and designating certain items to be hauled faster. Here's the list of commands the mod adds to RimWorld:
Forbid/Allow
Strip Mine
Select only similar things
Mine all Connected ores
Hunt All Animals
Cancel All order
Rearm All Traps
Haul Everything
Harvest all Ripe Plants
Overall, Allow Tool is another great mod that adds so much that it improves the game. You can also use all the orders listed above to help improve the productivity of your colony. Using these orders will also speed up the time it takes for your pawns to complete certain jobs, such as hauling items and mining.
Auto-Cut Blight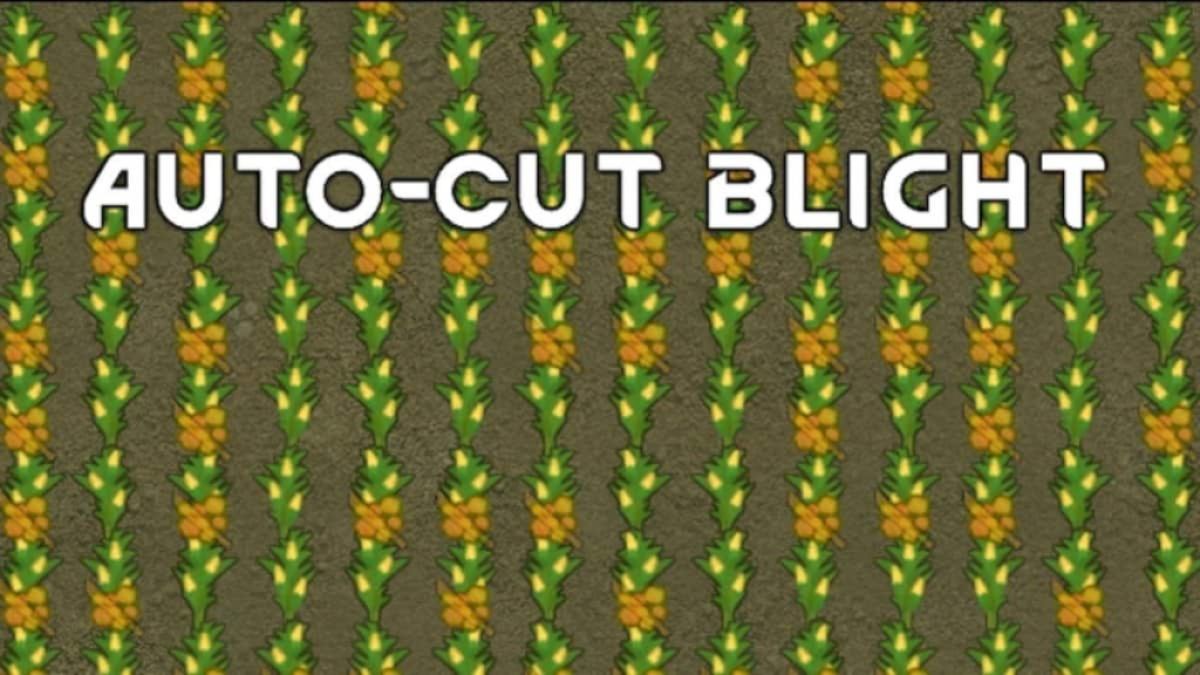 Blight in RimWorld will usually ruin your crops if you let it spread, luckily, Auto-cut Blight will make it so your pawns will automatically remove blight from crops as soon as it appears. To make this mod work in your game, download it and open the work menu. Under the work menu, increase any Pawn with skills in Plant cut to the highest level. Doing so will make it the mod and cause Pawns to treat Blight like fire where they drop everything to deal with it.
Quarry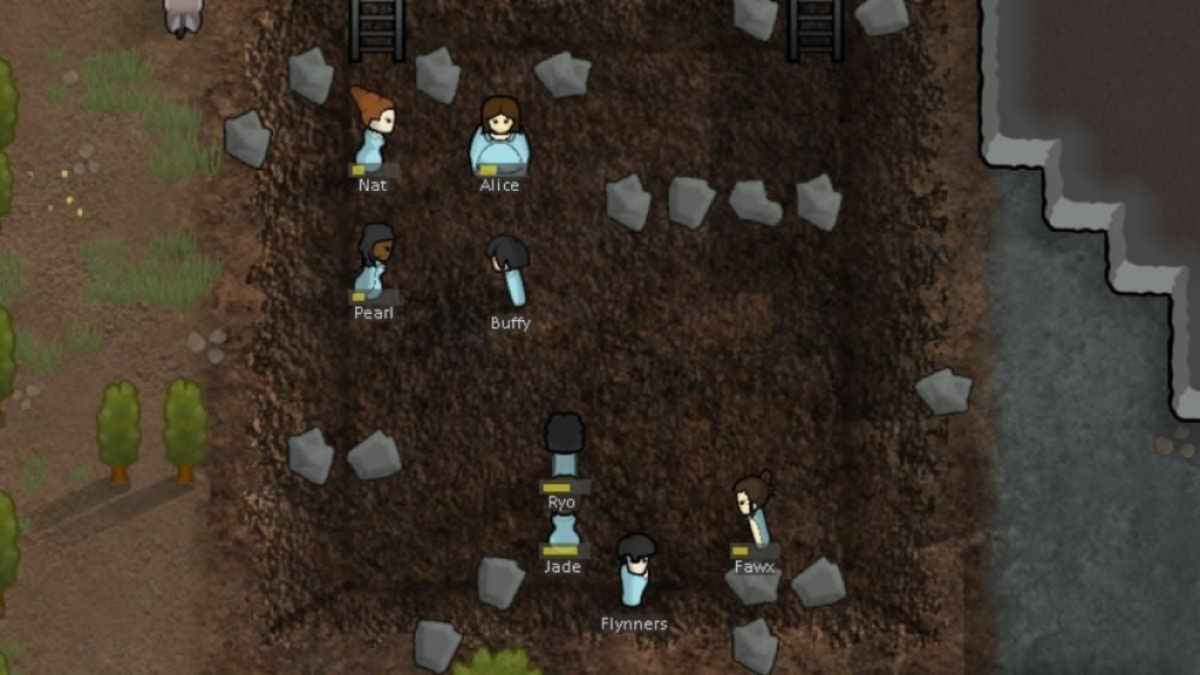 The Quarry mod is a simple but highly useful mod that adds a production building that allows players to have their pawns mine for resources and material chunks on flat terrain. Players must build a quarry that costs 500 wood to use the mod. After the quarry is built, players can assign pawns to it and have them mine for a steady supply of resources.
Achtung!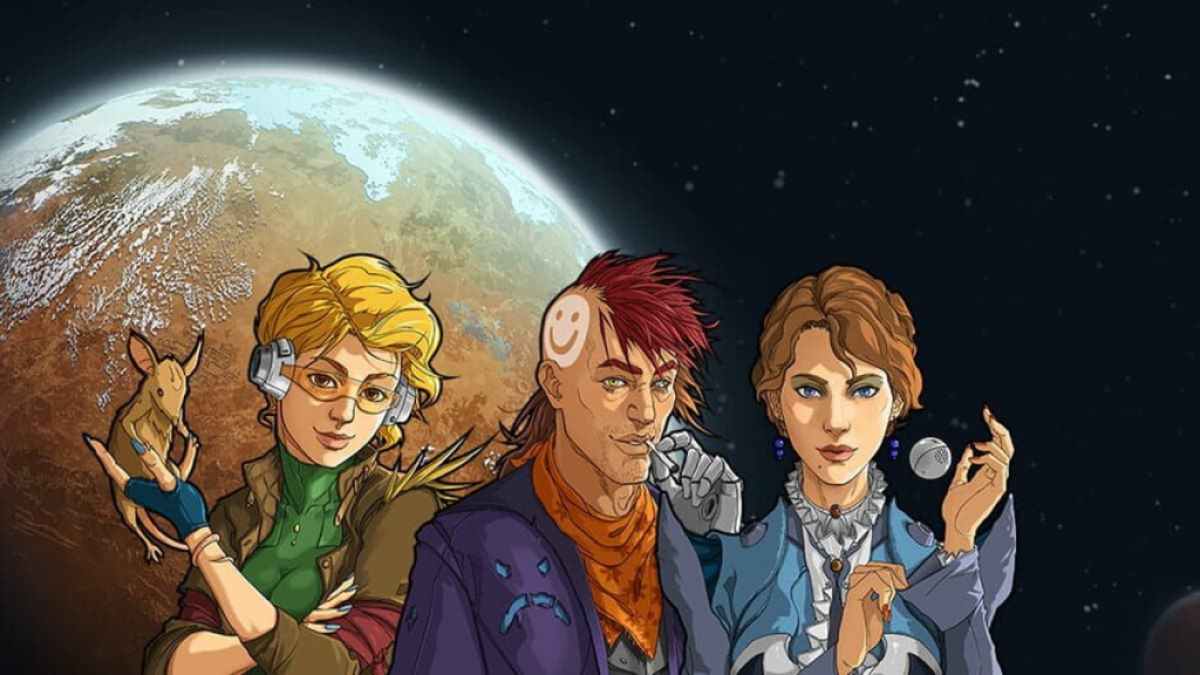 Achtung adds a priority work command that allows you to force Pawns to focus on a job or task. Achtung! also makes it so Pawns can follow multiple orders queued after each other. Overall, Achtung! is a must-have for making your colony the best it can be and ensuring your Pawns are doing their jobs.
Vanilla Expanded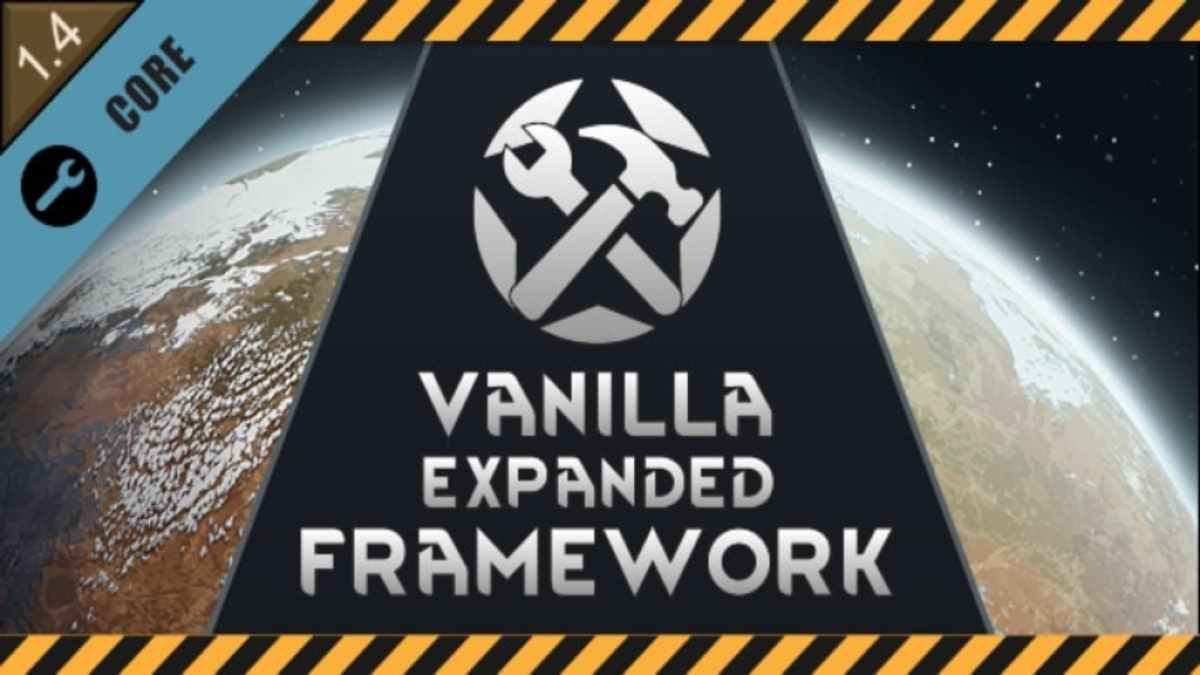 We recommend checking out the Vanilla Expanded series of mods if you are looking for more items, weapons, furniture, animals, or even more factions. In short, the series encompasses over 84 mods that expand various mechanics or add new features to the game. Every mod is also of the highest quality, so if you want mods that add new things, Vanilla Expanded is your best option. That being said, here's a full list of everything the Vanlia Expanded series has to offer:
New Furniture
New Production stations
New Factions
New Story Tellers
New Memes and Structures
new social Interactions
New Backstories
New Animals
New Armors
New Mechanics
Fishing
More Crafting Recipes
Misc. Robots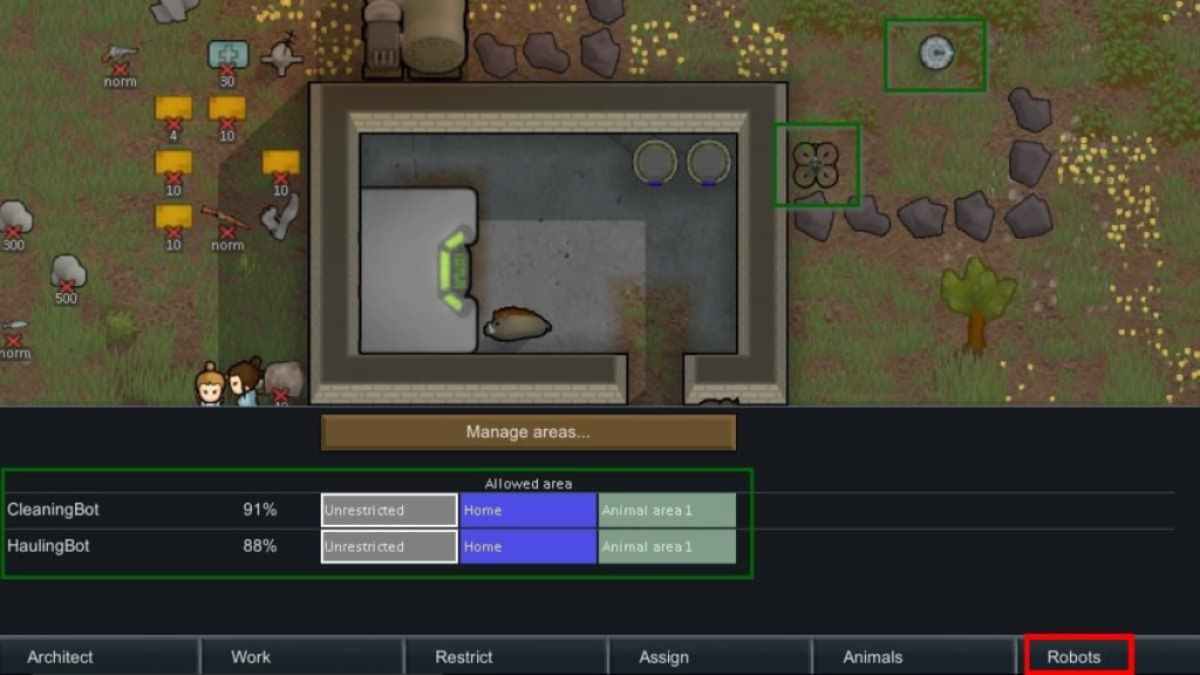 Misc Robots is a fun little mod that tackles an age-old problem in RimWorld: Pawns won't clean or haul things. The mod solves the problem by allowing users to make various little robots whose sole job is picking up things and putting them down in other locations, preferably in your storerooms. We recommend downloading this mod if you don't want to wait to use the Mechanitor part of the Biotech DLC or just want extra ways to clean your base and haul resources.
Smarter Construction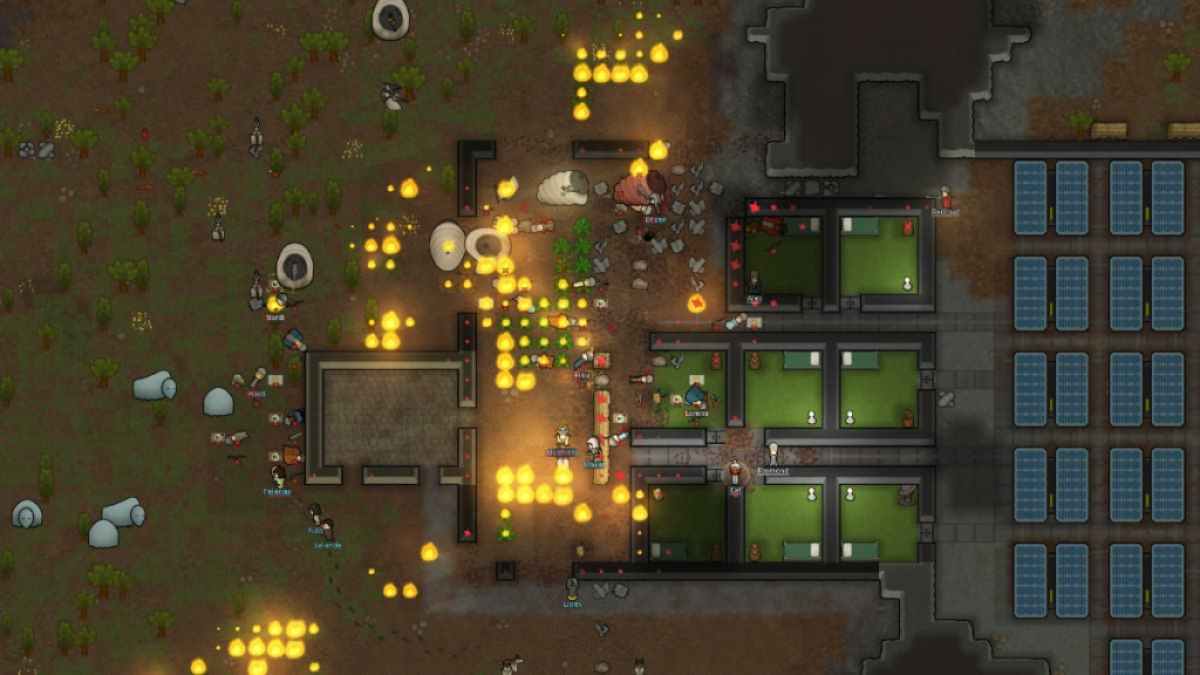 Smarter Construction is a simple quality-of-life mod that improves the AI that controls how Pawns build or construct things in the game. Without the mod, you may run into problems such as Pawns building themselves into walls or blocking things that haven't been built. However, with the mod added, you will no longer have to deal with minor annoyances caused by the Construction AI. All future constructions will also be accident-free, built faster, and clean.
Simple Utilities: Wall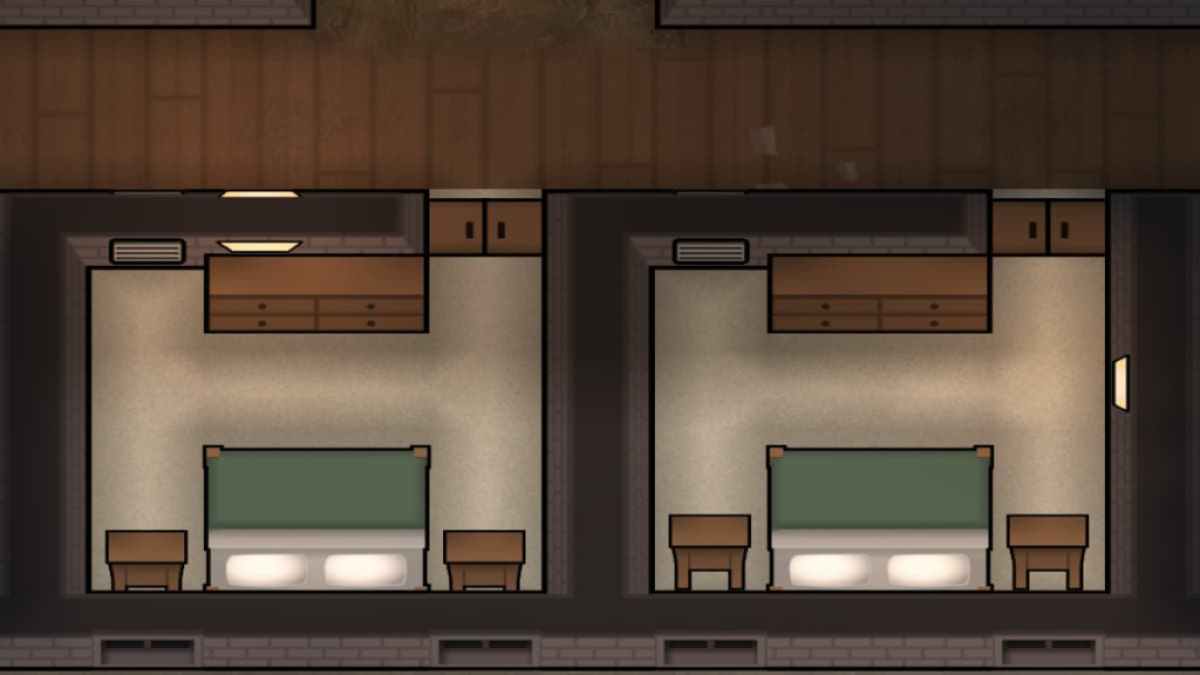 Simple Utilities claims a spot on our list for its unique quality-of-life feature. The feature Simple Utilities adds is that all temperature items are placed directly on walls, making it easier to make the perfect base. We also recommend adding the mod because it makes coolers and heaters easier to place, and they don't take the place of a wall on a tile.
Dub skylights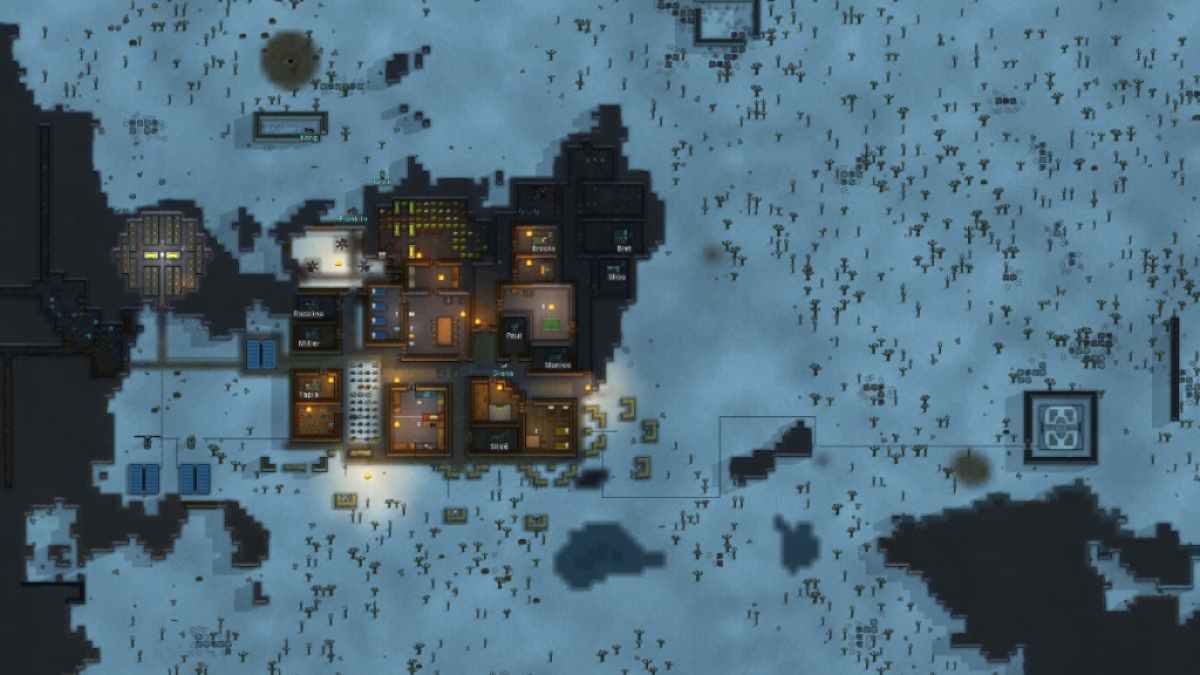 Dubs Skylights is a mod we recommend combining with Tilled Soil. In short, Dubs Skylights allows you to make skylights, which allows you to make farms indoors. To make the Skylights, you must access a new menu inside Rim World's building options at the bottom left of your screen. However, you need glass before placing Skylights on top of roofed areas. Luckily the mod makes it so you can produce glass via the smelter production table. 
PriorityClean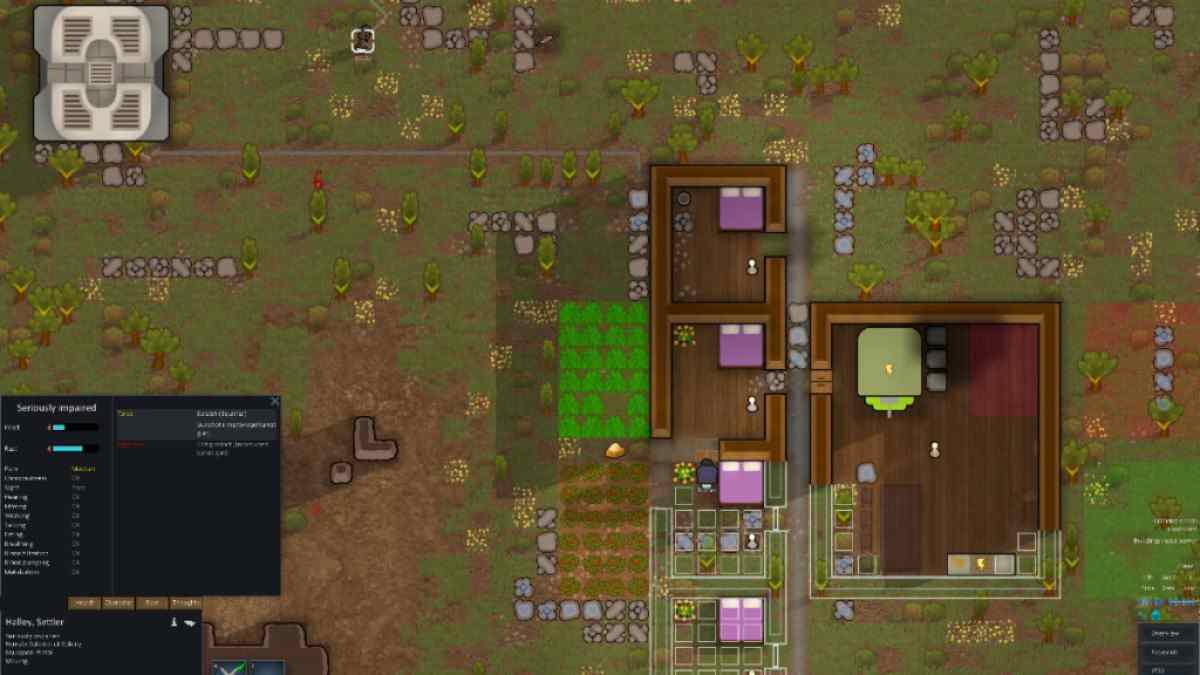 PriorityClean is a mod that adds a new work assignment called Clean+. This new Clean+ job will prioritize cleaning jobs, making Pawns more likely to clean dirt and blood stains around your base. Download this mod if you are like us, sick of Pawns not doing their jobs and living like animals. 
Trading Control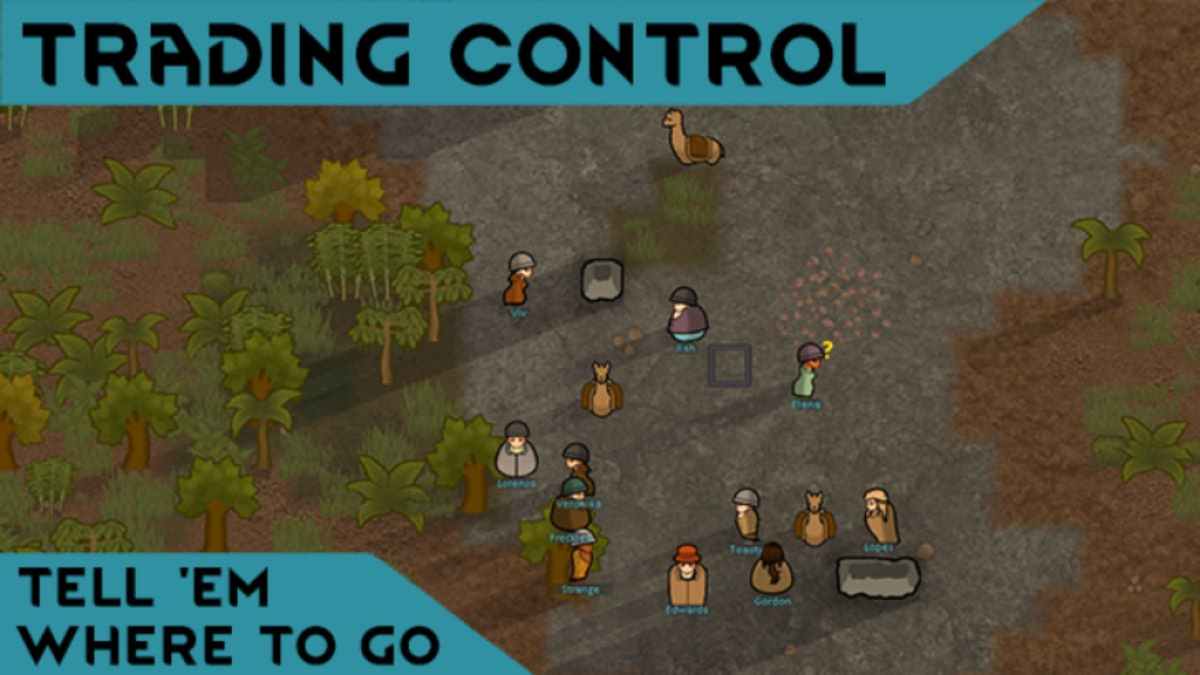 Trading Control is a simple but efficient mod that adds a new item that designates locations for Caravans to set up shop. The new item comes in the form of a Trading spot, and once placed, all Trader NPCS and Caravans will immediately head there and wait for one of your pawns to trade with them. Download this mod if you are sick of chasing caravans across the map to trade with them. 
How to install RimWorld Mods
Overall, modding RimWorld is an easy task for the most part. If you want to download and install Steam workshop mods for the game, you must subscribe and then activate the mod using the Mod menu in-game. However, to install manual mods, you must open and extract the mod into the game's Mod folder. You can find the game's mod folder inside its Steam app folder.
For more on RimWorld, we at Pro Game Guides recommend the following: How to get Steel in RimWorld and 12 Best Games like RimWorld.