If you ever wanted to try yourself in a Vampire Survivors-like game in Roblox, Block Survivor is the game for you! Fight relentless waves of monsters as you build up your arsenal and survive until you can start snowballing through waves. Fight mini-bosses that have multiple ranged attacks to gain special bonuses and weapons. Roguelite is the game's name, and Block Survivor will teach you to make do with what you have!
The codes for Block Survivor will provide players with much-needed in-game resources, such as Gems and Gold Coins. These will be very useful, especially for the new players just getting into the game, as they will give them a starting edge and ease them into the game more quickly. If you want to try out more titles like this, check out Bot Clash Simulator Codes.
All Block Survivor Codes List
Block Survivor Codes (Working)
These are all the working Block Survivor codes.
like100—Redeem for 300x Gems (New)
61t395ykgd—Redeem for 200x Gems
0vxajfz291—Redeem for 200x Gems
c7xxe84t6u—Redeem for 200x Gems
Block Survivor Codes (Expired)
These are expired codes for Block Survivor.
Currently, there are no expired Block Survivor codes.
Related: Skateman Simulator Codes
How to redeem codes in Block Survivor
Follow the instructions below to redeem codes in Block Survivor.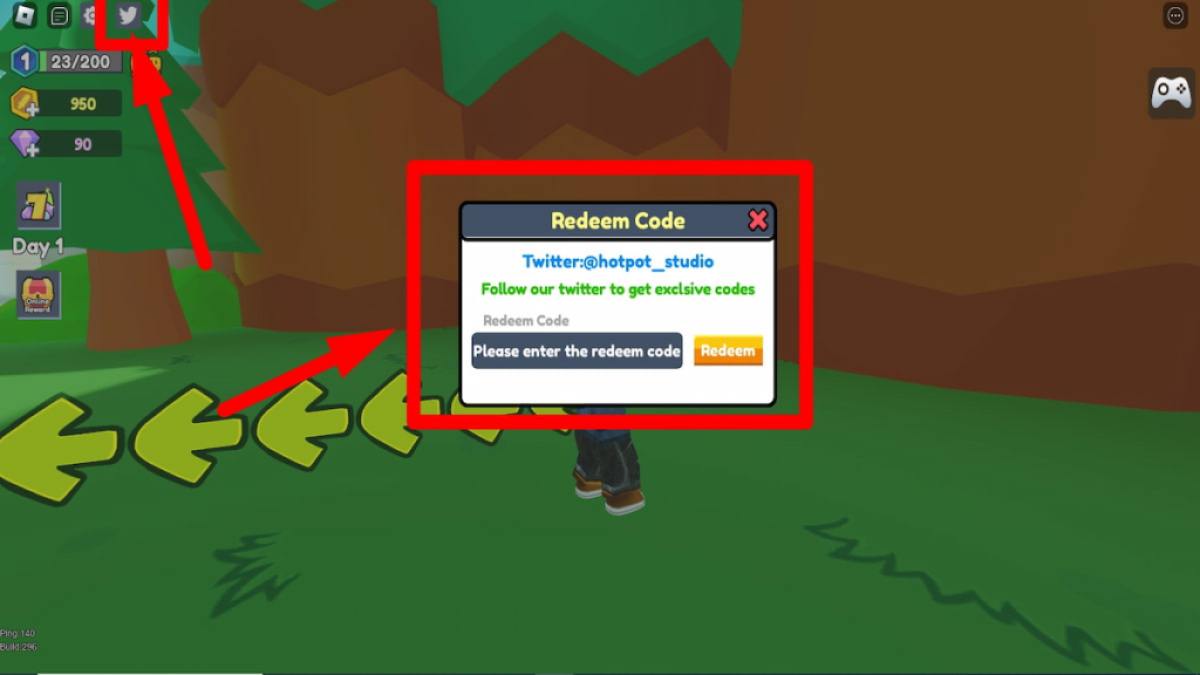 Launch Block Survivor on Roblox.
Once in the hub world, click the Birdy Icon on the top left to open the Redeem Code text box.
Enter working codes into the Please enter the redeem code text box.
Click on the Redeem code button to claim your free reward.
How can you get more Block Survivor codes?
To get more Block Survivor codes, follow the game's developer, Hotpot Studio, on their Twitter page @hotpot_studio and their Hotpot Studio Discord Server. Be sure to bookmark this page by pressing Ctrl+D since we are constantly on the lookout for the latest codes and update our code articles regularly.
Why are my Block Survivor codes not working?
There could be several reasons why your Block Survivor codes might not be working. The codes could have a typo or missing punctuation. They could also be case-sensitive. The best way to ensure you always input codes error-free is to copy them from the Pro Game Guides code list and paste them into the game directly.
The codes could also be expired. Sometimes developers release codes during certain events or upon reaching set milestones. Such codes have a finite lifespan and do not last forever. Be sure always to claim your codes as soon as possible and never again miss out on any freebies!
Other ways to get free rewards in Block Survivor
To get free rewards in Block Survivor, be sure to log into the game regularly. Since the game has a daily login bonus, you can grab many exciting and valuable goodies this way. You can also complete several challenges during the seven-day period that will net you even more resources, like Gold Coin bonuses and gems.
Another way to earn some Gold Coins quickly is to play games with friends. Each friend you invite will get you a referral bonus, as displayed in the image above. For maximum gains, invite three friends for additional Gold and EXP bonuses, free ATK, and Defense boosts.
What is Block Survivor?
Block Survivor is a top-down isometric survival shooter inspired by the famous Steam title Vampire Survivors. The players will be fighting waves of incoming monsters with increasing difficulty curves, slowly accumulating their weapons and equipment to increase their damage output and survivability. They will also be able to collect Gold Coins and Gems, which are in-game currency, allowing them to purchase gear further to provide them with a fighting edge in challenges.
If you're looking for codes for other games, we have a ton of them in our Roblox Game Codes post! You can also get a bunch of free stuff via our Roblox Promo Codes page. And in the meantime, take a look at the latest news to stay up-to-date on all things entertainment.