Blood Surge is an anime RPG where you earn money and fame by battling other players or completing jobs around the world. You can use the collected currencies to purchase various weapons or training from special trainers, recognizable anime figures, spread out around the city.
You could also potentially earn some free money and fame instantly by using in-game codes. Developers usually give out codes for players to claim free items that can help them get a headstart in their experience. You earn other free rewards for games like this using codes, such as Dragon Soul Codes or Dragon Ball Rage Codes – Roblox.
All Blood Surge Codes List
Blood Surge Codes (Working)
Here is a look at all the working Blood Surge codes.
There are currently no active codes for Blood Surge. However, codes could be added in the future as further updates and developments are made to the game. Keep checking back to stay updated, as we will update this section accordingly.
Blood Surge Codes (Expired)
These Blood Surge codes are no longer working.
There are currently no expired Blood Surge codes.
Related: Roblox Dragon Ball Hyper Blood Codes
How to redeem codes in Blood Surge
Redeeming codes in Blood Surge is a quick and easy process.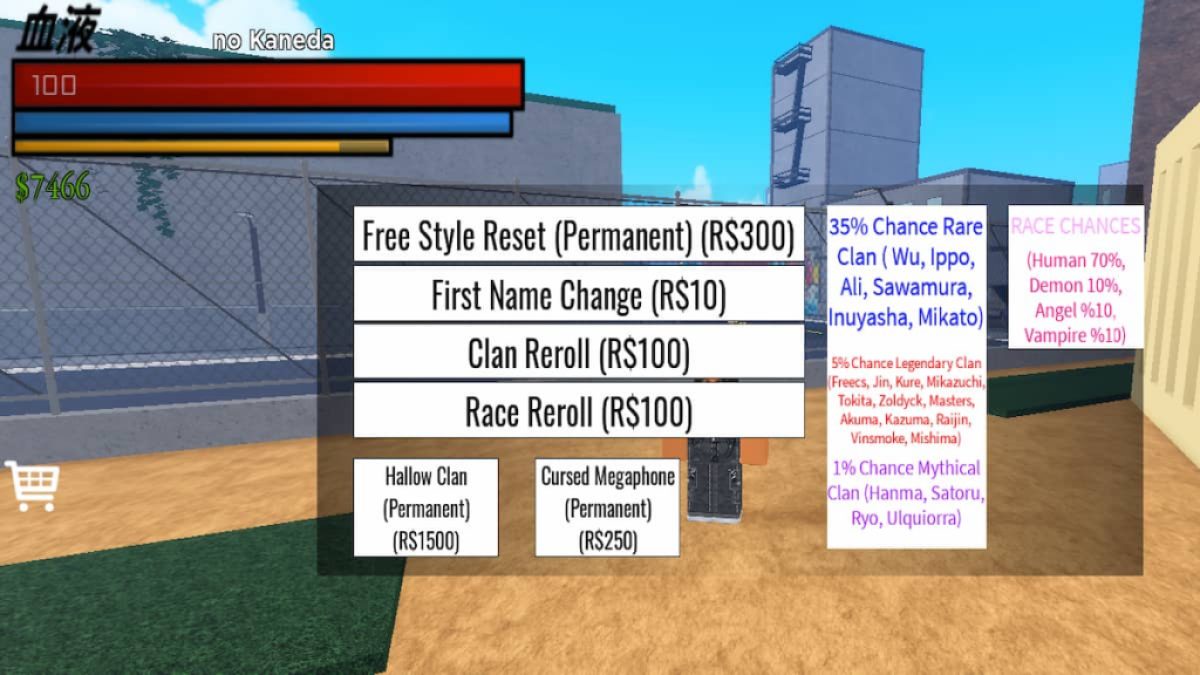 There is currently no menu in the game available for redeeming codes. However, code redemption is usually found in the game's option or shop menus. We will update this section with step-by-step instructions on how to claim your rewards once they are added to the game.
How can you get more Blood Surge Codes?
Developers usually give out codes during an update, event, or as a goal is met, such as a specific number of likes reached. Some developers will place them directly in the game's image or description to notify players when they are available. However, other developers might require you to follow them on their social media accounts, such as Twitter or Discord, to stay updated. You can follow this experience on their Discord, Surge. For your convenience, you can also bookmark this page and check back whenever to see when new codes are added.
Why aren't my Blood Surge codes working?
There are various reasons why your codes may not be working correctly. The main reason is that the codes may have already expired. Since codes are regularly cycled in and out of the game, they can expire with little to no notice. We try to keep our lists updated, but if you notice a change before us, feel free to leave a comment below, and we will try to fix it as soon as possible.
It is also important to double-check your spelling when entering codes. They are almost always case-sensitive, meaning the slightest typo could make your codes appear invalid. Ensure you are entering them exactly as shown in the list above, or if the game allows, copy and paste to avoid any issues.
Other ways to get free rewards in Blood Surge
The best way to earn some extra free rewards in Blood Surge is by following the developer's group, Starz Studios: East. Here you can stay up-to-date with all game news and check out all the other experiences made by the developers. By following the group, you can earn a permanent boost in fame gain in-game. Ensure you exit the experience and rejoin once joining the group to receive your reward.
What is Blood Surge?
Blood Surge is an open-world RPG game heavily inspired by all of the best anime, such as Dragon Ball, Hunter X Hunter, and more. In this experience, your main focus is gaining power by training with various NPCs around the world and learning new abilities so you can PVP against other online players and preferably win your battles. To train, you'll need to earn some money and Fame, either by battling players or completing jobs, which are simple tasks like picking up trash or hanging posters. I tracked down my favorite anime characters, like Gon from HunterXHunter, to learn special abilities from him. However, if you care more about the most powerful and high-damage styles, you can test and try a few to find the best one for you so you can defeat all your enemies with ease.
If you're looking for codes for other games, we have a ton of them in our Roblox Game Codes post! You can also get a bunch of free stuff via our Roblox Promo Codes page. And in the meantime, take a look at the latest news to stay up-to-date on all things entertainment.