Catwalk Show is a Roblox title where you can express your creativity through clothes and stylish strutting. Once a game starts, you have limited time to select your outfit as you walk down the catwalk. Pick and choose the best combinations to create an adorable outfit and claim first place.
You can use codes in Catwalk Show to get cash and change your look. All codes have an expiration date, so be sure to keep an eye on them and use these codes once they are released. We have compiled a list of available codes so you can free stuff in Catwalk Show.
If you're looking for more Roblox content, check out Ballroom Dance Codes, Club Roblox Codes, Berry Avenue RP Codes, NARS Color Quest Codes, Color Block Codes, and more on Pro Game Guides. Also, explore our site for more Roblox code guides and get loads of free stuff.
All Catwalk Show Codes List
Updated November 1, 2022

Added new codes.
All Catwalk Show Codes List (Working)
Here are all active Catwalk Show Codes.
Like2K—Redeem for 300 cash (New)
3KLike—Redeem for 500 cash (New)
All Catwalk Show Codes List (Expired)
These are all the expired Catwalk Show Codes.
There are no expired Catwalk Show codes at this time.
Roblox Catwalk Show Codes FAQ
Here's everything you need to know about Roblox Catwalk Show codes.
How to redeem codes in Catwalk Show
Codes in Catwalk Show are a great way to enhance your fashion experience. With these, you can progress faster in the game and get cute outfits. Here is how to redeem codes in Catwalk Show.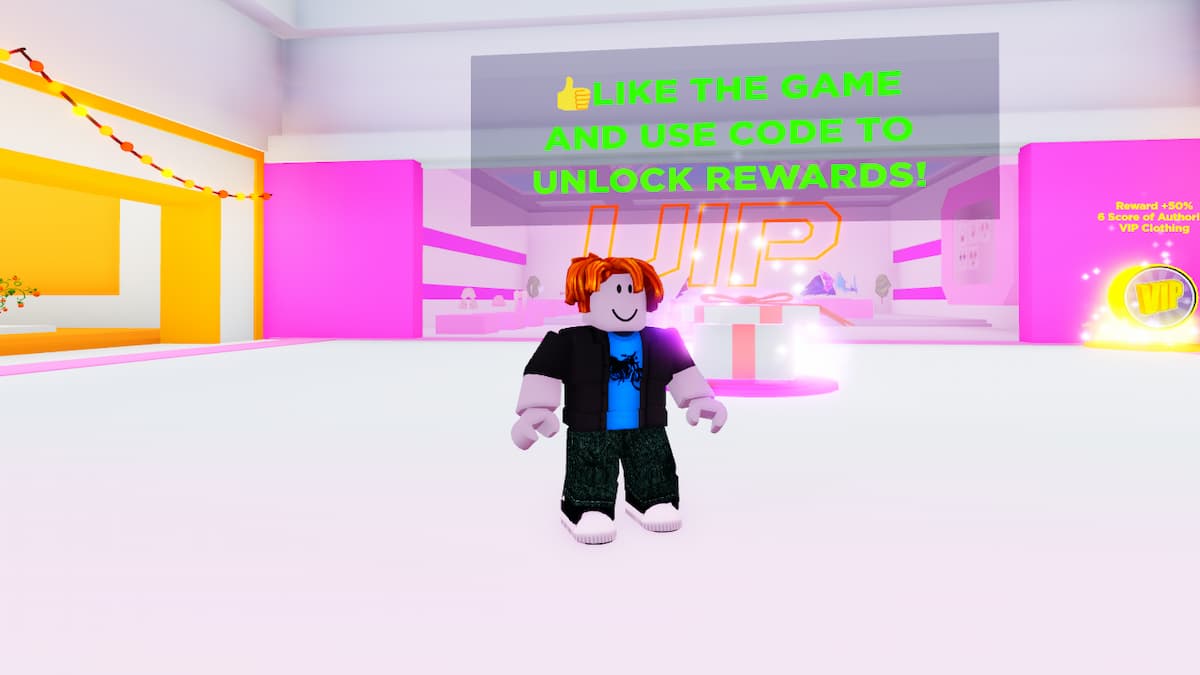 Find the Present in the main lobby.
Walk to the present.
Input the code in the text box that appears.
Hit redeem to claim your free rewards.
How to get more Catwalk Show Codes
You can join the MetaMake Group or follow the Catwalk Show Roblox page for more codes and to interact with the developer and community. You can also bookmark this page, as we will update this list once new codes are released. So be sure to check back often to see if there are new codes for Catwalk Show.
Why aren't my Catwalk Show Codes working?
The developer for Catwalk Show controls the codes and how long they are active. Some codes may expire quicker than others, and some may not work with others. If a code does not work for you, double-check if there is a spelling error, the code isn't active yet, or it has already expired. To help solve that issue, bookmark this page and come back often to see if Catwalk Show has added new codes or if some are expired.
How to get clothes in Catwalk Show
There are two ways to get clothes. You can get temporary clothes that you wear while competing on the catwalk by simply starting a round. Walk into the clothes you want to equip, and they will appear on your character. Alternatively, you can buy clothes from the in-game shops with Robux.
What is Catwalk Show?
Dress your best before hitting the runway in Catwalk Show. Pick and choose your outfit carefully to defeat the other catwalkers in this show. Score big and claim first place based on your outfit and performance in this Roblox title.
For more information on Roblox, check out Roblox Brookhaven RP Codes and Roblox Miraculous RP Codes on Pro Game Guides.