Gas Station Simulator is fun cooperative game on Roblox that allows friends to team up together to run a successful business. They must fill all the roles in the gas station, including working on register, cleaning up spills, stocking shelves, and refueling cars. If players work together, they can expand the gas station and make a profit. You can even step up and take on that leadership role as the boss! If you think you have what it takes to run the store, motivate your team, and organize the little details, here's how you can become the manager.
How to get The Manager badge in Gas Station Simulator
Find the Become Manager poster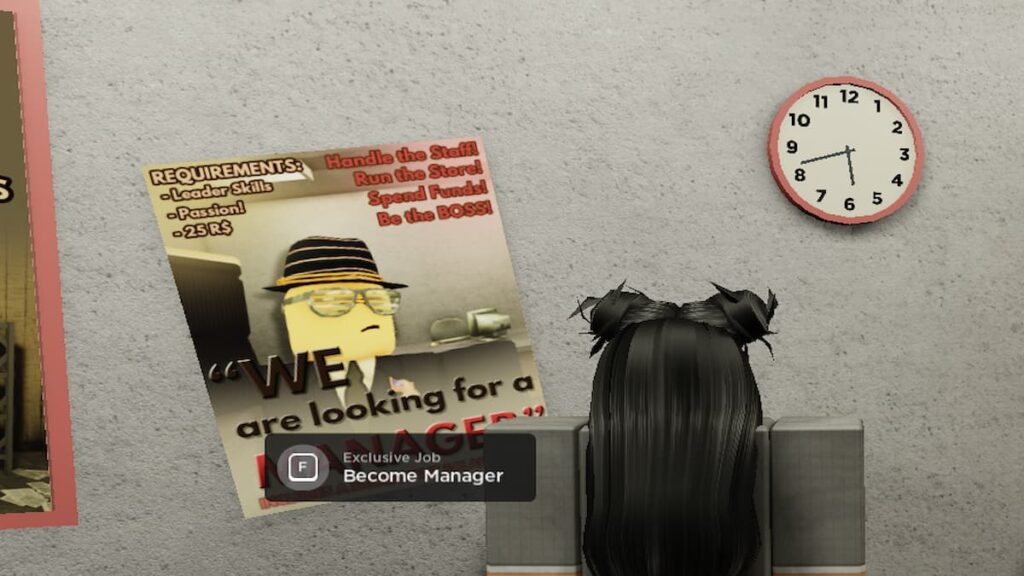 In order to activate your role in the exclusive job as manager, you need to head over to the Become Manager poster on the wall. This is located right near the How To Play board and behind the registers. When you get close to it, a tab will pop up telling you to press F to Become Manager.
Spend Robux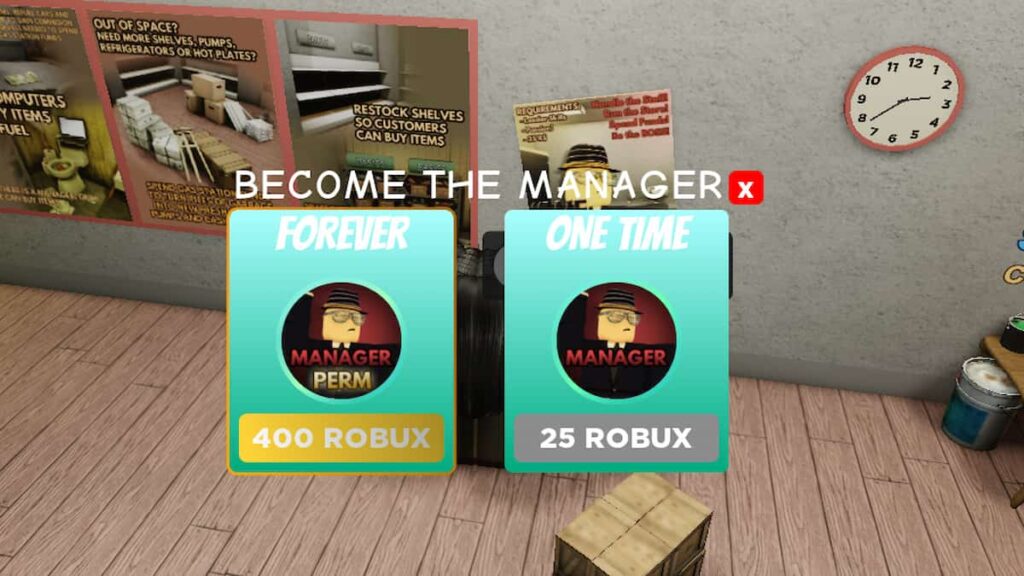 Once you press F on the poster, a menu will pop up with two options. You must spend Robux in order to make the role switch. You can make a temporary purchase for R$ 25, but the role will only last until you leave the game, or you can make a permanant purchase of R$ 400 to be the manager every time you join. Keep in mind that being the manager comes with the responsibility. You will be the only one capable of making certain purchases and choices for the store. If you're not feeling it anymore, you can always resign by sitting in the computer chair in the manager office and holding the R button on your keyboard as directed.
The Manager badge
Once you make the purchase with Robux, you will automatically transition to the role as manager, donning the formal attire and taking on all responsibilites as the boss. You will also automatically recieve the badge, The Manager. You will be notified of the badge during your experience on the bottom-right corner of your screen. However you can also navigate to your profile and scroll down to your game badges to find it there as well.
And that is how you can become The Manager in Gas Station Simulator. What do you enjoy more, being the boss or a clerk? Let us know in the comments below!
Looking for more Pro Game Guides Roblox content? Check out our guides on How to get money fast in Roblox Gas Station Simulator or How to become a zombie in Roblox Brookhaven?.