Whether you want to roleplay being a firefighter, law enforcer, criminal or civilian, Roblox Emergency Response: Liberty County has got you covered. This free-to-play Roblox sandbox experience allows you to explore all corners of Liberty County as a straightforward citizen, driving around in your car and watching the world go by. But if you want to rob the bank, or catch the robbers doing it, you can do that too. Below we'll walk through how to become a police officer in Emergency Response: Liberty County on Roblox.
Changing team in Roblox Emergency Response: Liberty County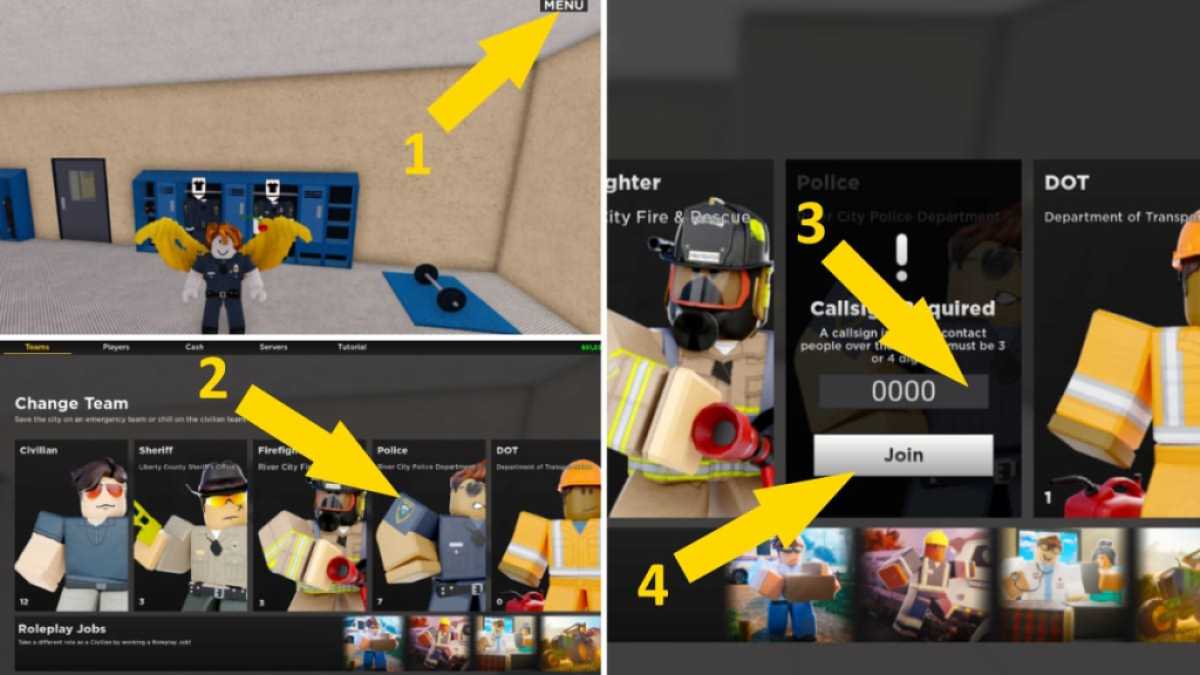 When you first arrive in Liberty Country, you'll arrive as a citizen, able to collect your first free car and drive around the city at your leisure. however, you can also choose to change teams immediately and take on a specific job, such as becoming a Police Officer, by following these instructions:
Click MENU at the top right of the screen.
Click the Police section under Change Team. Note that if the team is full, you will have to wait a while or join a different team. Alternatively, you can click the Server button at the top of this page and switch to a server that may need more Police.
Below where it says Callsign Required, enter any three or four numbers. These will be added to your vehicle, and you'll be marked as responding if you accept a call from HQ.
Click the silver Join button.
Related: How to rob a bank in Emergency Response Liberty County (ERLC)
You will be transported to the Police Station, where you can grab your uniform and squad car, then start patrolling. Good luck out there, officer.
Looking for more Roblox Guides? Check out How to get Dark Blade V3 in Blox Fruits and How to parry in Combat Warriors here at Pro Game Guides.