Roblox Islands is constantly expanding and offering new challenges for its players to undertake, including venturing through a mysterious portal and into the deep, lava filled underworld. Within this shadowy area hides an Infernal Dragon who offers a rare chance at acquiring an egg containing a dragon pet. Though the chance is small, persistence is key!
To enter the Underworld, you must enter through the Mysterious Portal, which is another challenge in and of itself. If you don't have the fragments needed to craft the Mysterious Portal yourself don't worry, you can always visit another player's island and just use their portal and it will work the same.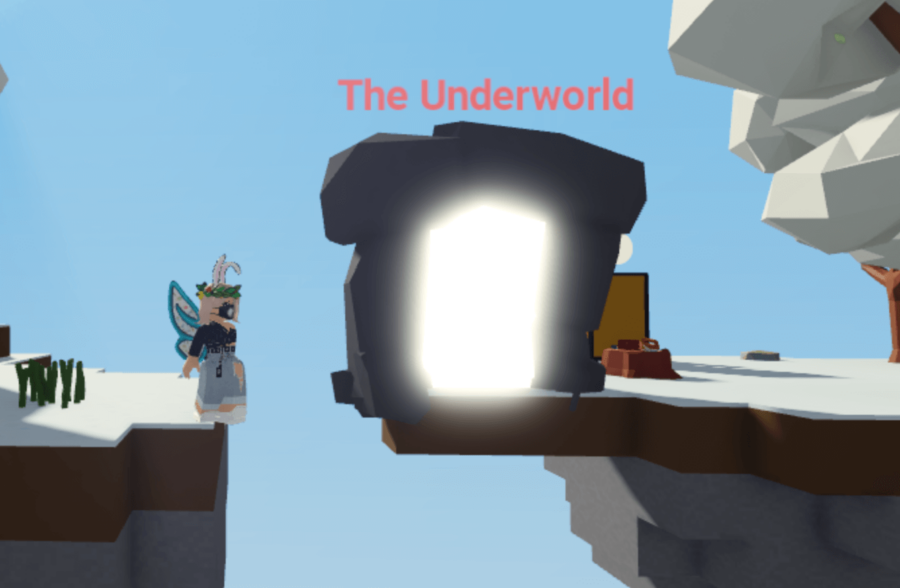 Once you've entered the portal you'll be transported to the Underworld where the Infernal Dragon can be found. There is a fee to summon the dragon however, 500 Underworld tokens, which can be found by taking down enemies and mining opal ore. Magma Blobs will offer 5 or 6 tokens for their demise, whereas opal ore can give anywhere from 1 to 5 tokens.
Unrelated to summoning the dragon but still worth mentioning, the opal ore that you collect in the Underworld can be used to craft opal weapons and tools, which are even stronger than diamond ones. So definitely take some time to stock up!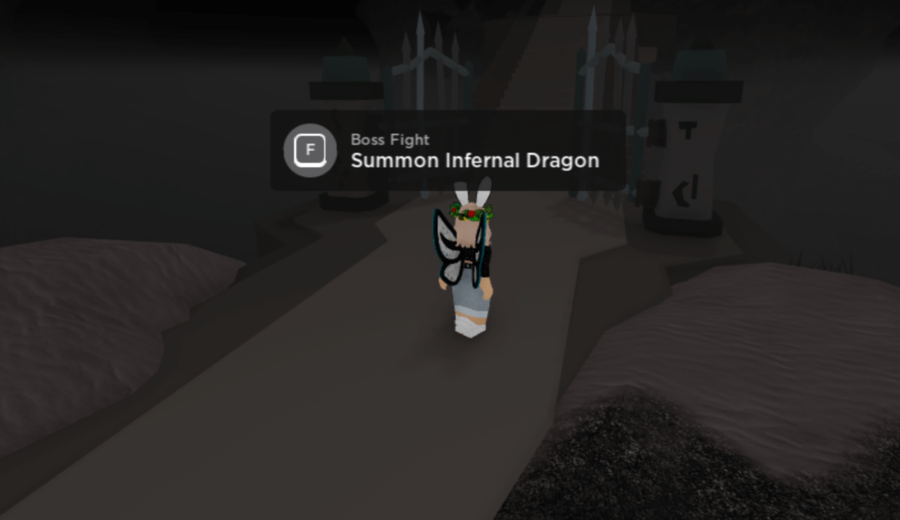 After gathering the 500 Underworld tokens needed, head towards the towering staircase that leads to the floating platform. Here, you'll now have the ability to summon the Infernal Dragon. Once it's summoned head up the staircase and prepare to fight!
Related: How to Trade in Roblox Islands
The Infernal Dragon is a bit of a tough opponent and deals a large amount of damage so be careful, trying to take him down with a large group in a public server is the best bet to make the process easier. After it's slain, the dragon will leave behind a Dragon Egg for you to take back home to your island. These eggs are guaranteed every time you slay a dragon, but the item inside varies.
With the new egg in hand, head to your island to open your prize. If you're lucky, the egg will contain a Dragon Pet that you can name and add to your person. Don't be discouraged if you don't get it first try though, its rarity is very high so it may take more than a few eggs!
The Infernal Dragon can be fought numerous times and doesn't even need to be summoned by you specifically, any player in the server can summon the dragon and it will show up for everyone! All you need to do is contribute to the fight and an egg will spawn for you once it's defeated. Though it may take numerous tries, it's a great way to practice your fighting and possibly get some cool stuff from the other eggs you collect in the process!
If you're looking for other guides related to Islands, Pro Game Guides has you covered, check out our website for how to make money quickly, how to upgrade totems, how to create save slots, and more!