There are so many unique towers to add to your zombie-killing arsenal in Tower Defense Simulator, many of which can be purchased straight from the Shop, like the Accelerator. However, buying this tower isn't as straightforward as regular towers. Find out why below!
How to get Accelerator in Tower Defense Simulator
The Accelerator can only be purchased from the store for 2,500 Hardcore Gems at Level 50. Hardcore Gems are in-game currency that are acquired from Hardcore mode. Just like getting the Accelerator in Tower Defense Simulator, players must reach level 50 to access Hardcore mode. So all in all, unlocking this tower isn't easy.
---
---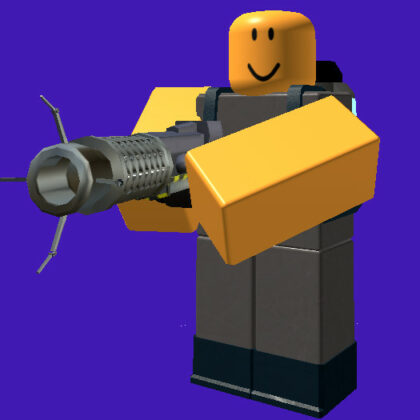 Hardcore Gems are earned in every Hardcore match you complete in Tower Defense Simulator. However, the longer you stay alive, the more gems you will receive. If you survive to the very end of a match, you will earn a guaranteed 150 Hardcore Gems. While that's small stuff compared to the amount required to purchase the Accelerator, earning this tower is a true testament that you are the best of the best!
The Accelerator is a useful tower to plant on the battlefield against slow enemies. The Accelerator locks onto targets and attacks in bursts, only switching to another when that target is dead. It can also be upgraded up to five times.
Here's a look at the cost of each upgrade:
Level 1 - Focused Aiming:

Cost: $600
Boost: +3 Range

Level 2 - Extra Juice:

Cost: $1,200
Boost: +2 Range / 6 ? 6.5 Bust Time

Level 3 - Powerhouse Armor:

Cost: $3,200
Boost: +6 Damage

Level 4 - Super Charged:

Cost: $9,500
Boost: +2 Range / 0.2 > 0.1 Tick

Level 5 - Energy from the Void:

Cost: $25,000
Boost: +2 Range / +9 Damage / 0.1 > 0.05 Tick / 4 > 2 Charge Time / 6.5 > 12 Burst Time
Once purchased from the store, the Accelerator tower will permanently remain in your Inventory.
If you're looking free rewards in your favorite games like Roblox Tower Defense, we have a ton of free codes in our Roblox Game Codes post! You can also get a bunch of free stuff via our Roblox Promo Codes page.