AJ Striker has lost his Crate Drop in Chaos Clickers and he needs your help with an obstacle course to pick it up. Find out how to get AJ Striker's Crate Drop #2 (available April 21 to April 30) below.
How to get AJ Striker's Crate Drop in Chaos Clickers
To get AJ Striker's Crate Drop in Chaos Clickers, you must complete four event quests and a challenging obstacle course (obby). The obby can be started by entering the Obby Portal. But, to activate the portal you must complete the event quests first.
Find out how to complete all of the event quests below and be sure to check out our tips on how to complete the obby.
Get 100k Clicks
To get 100k Clicks fast, first use the Spin Wheel. This isn't guaranteed, but you can win a Click Boost from the Spin Wheel, which should speed up the process.
After using the Spin Wheel, check out our full list of Chaos Clickers codes and redeem all the codes that give free clicks. If you haven't redeemed these codes in the past, then they should be a huge help for this quest.
Then you should set aside some time to click repeatedly until you reach 100k clicks. It's a bit time consuming, but it shouldn't take more than 10 minutes to complete this quest.
Hatch 3 Eggs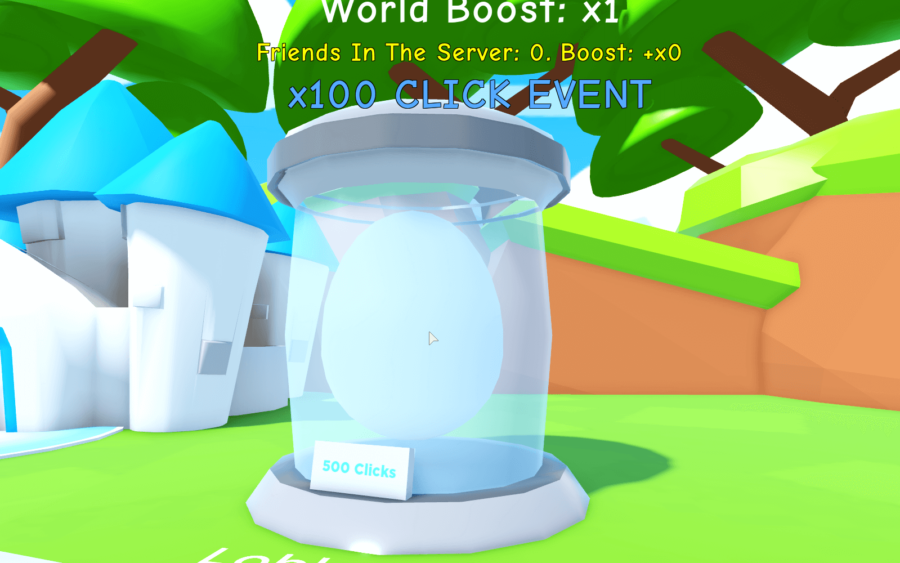 To hatch three eggs, head to the Lobby Egg Incubator which is located to the right of the Upgrade Castle. Hatch three eggs from the Lobby Egg Incubator, which should be no problem since you earned so many clicks from the previous quest event.
Rebirth Once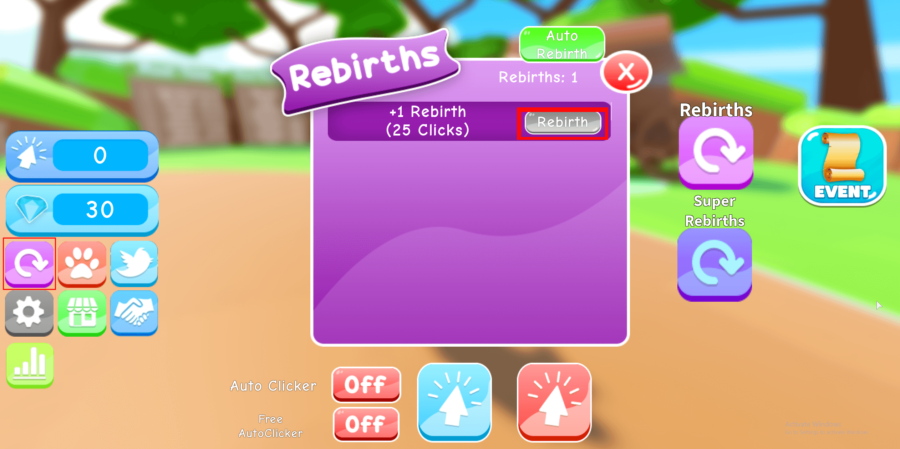 To perform a Rebirth, click the Replay button located to the left of the screen. This will open a new window where you can Rebirth for just 20 clicks. Press the Rebirth button to complete the event quest.
Invite a Friend
All you need to do for this step is invite a friend into your Chaos Clickers server. But, your friend must join the game in order for this quest event to mark as complete.
Related: All Roblox Metaverse Champions | Weekly Locations, Games & Rewards
Completing the Obstacle Course (Obby)
Once you have completed all four quest events the game will direct you to the Obby Portal. Head to the Obby Portal and enter the portal to begin the obstacle course. This obby is challenging, so be extra careful with your jumps and your timing. One wrong jump will result in starting the whole obby over.
Some Tips:
First section: The last jump should be made from the far-left edge of the platform (see image below).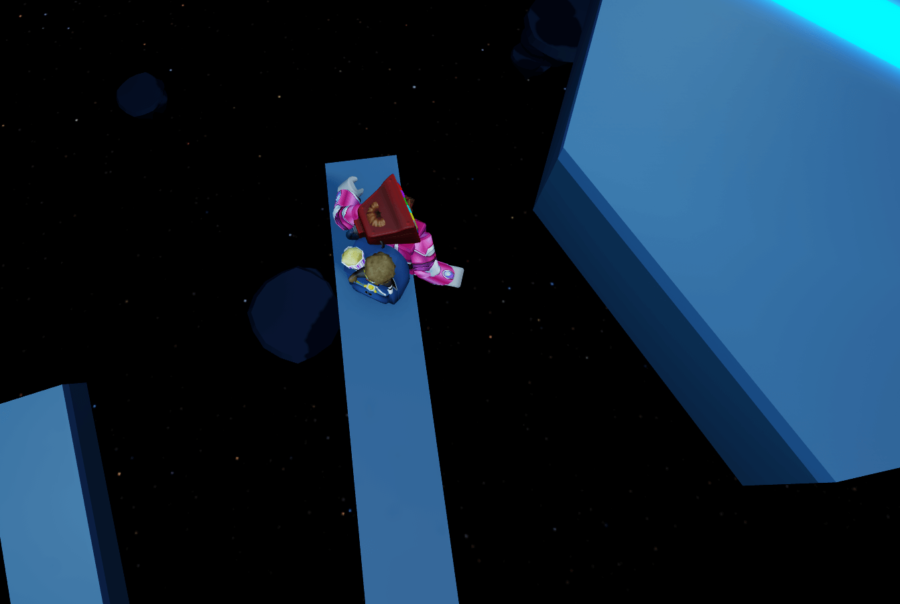 Circular Platform Section: You must climb to the highest circular platform (see image below). Once you have made it to the top, do not jump into the square hole with lasers. You apparently get a respawn point if you make it to the bottom alive, but we didn't risk testing it out ourselves.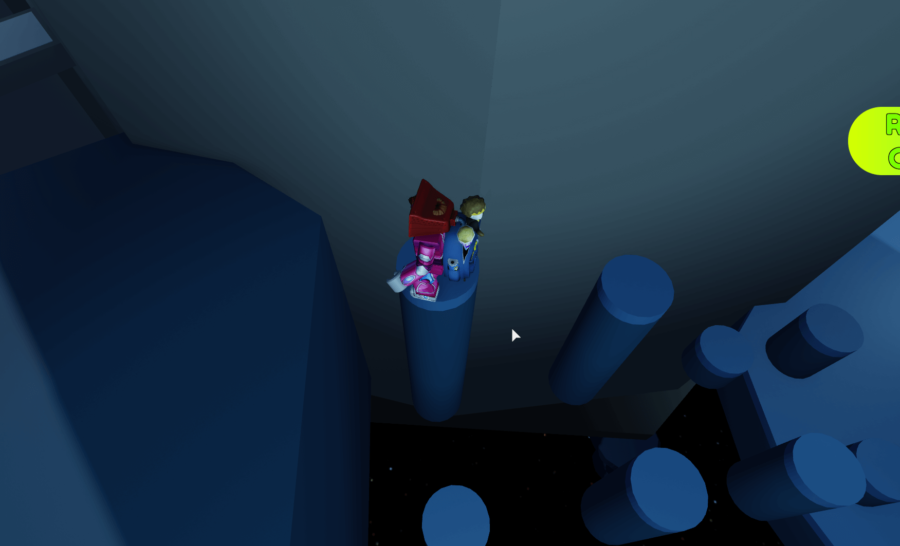 You are given a health bar, meaning you can touch the lasers throughout the obby a couple of times before dying. But, you should do your best to avoid the lasers at all costs.
Tightrope Walking Section: Take this area slow to prevent yourself from accidentally falling.
For a more detailed walkthrough of the obby, check out this video from DeeterPlays:
Once you have reached the end of the obby, you'll be awarded a game Badge and AJ Striker's Crate Drop #2. The Crate Drop will also appear in your Avatar Inventory.
For all Metaverse Champions Mission Guides, be sure to check back with Pro Game Guides. If you're looking for codes for other games, we have a ton of them in our Roblox Game Codes post! You can also get a bunch of free stuff via our Roblox Promo Codes page.