With the recent rebrand of the annual Bloxy Awards, many players were worried that the fan-favorite free items would be left behind. Luckily, however, this is far from the case! In celebration of the Innovation Awards' new look, and the grand opening of its Roblox Innovation Awards Voting Hub experience, players can unlock six UGC items totally for free by following the brief guide below. Keep in mind, however, that these items are only obtainable until July 27, 2022, so grab them while you can if you're interested!
How to unlock all free items in Roblox Innovation Awards Voting Hub
For a quick look at all of the items available inside of this experience and how to obtain them, check out the list below. If you're looking for more in-depth help, continue reading past this list.
Innovator's Gold Tuxedo and Gond 'n' White Curved Horns
As described in the list above, these two items can be obtained by simply joining the Roblox Innovation Awards Voting Hub experience twice. The first time that you join, you will earn the Innovator's Gold Tuxedo; the second time that you join, you will earn the Gond 'n' White Curved Horns. That's it!
Circlet of Patience
In order to obtain the Circlet of Patience, you'll need to have, you guessed it, plenty of patience. To start your journey, enter the Roblox Innovation Awards Voting Hub and approach the stairs pictured below. Because these stairs disappear and reappear at varying times, it can be slightly hard to find the first step—you may need to wait a few seconds for the stairs to show up.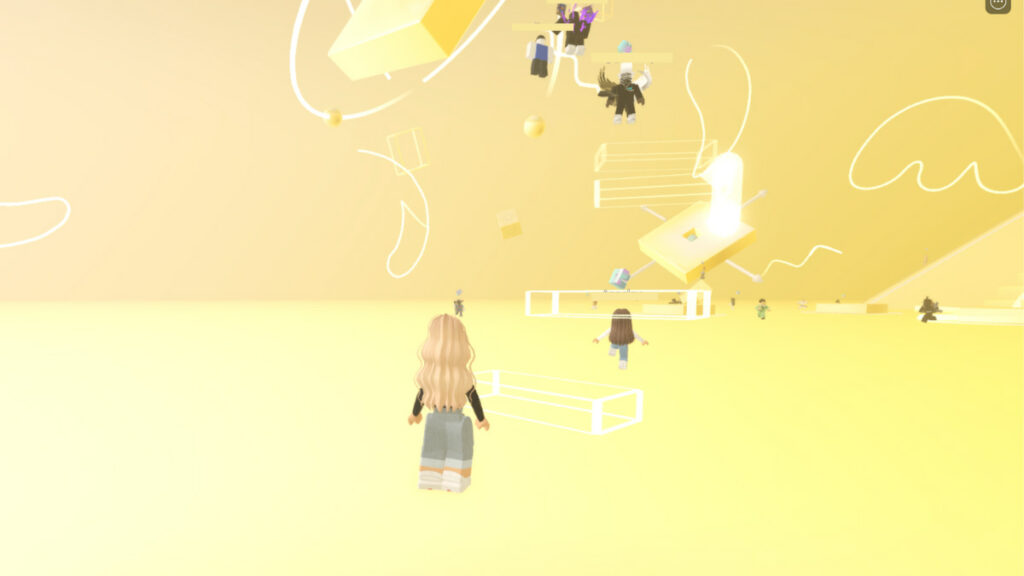 Climbing this set of stairs and following along its path should lead you directly to the Circlet of Patience. As long as you wait for the moving trail of light that makes the stairs appear, it shouldn't be too hard to climb them. There is a part, however, that can be a bit tricky. When you reach the step pictured below, and it seems like you have nowhere left to climb, you actually need to drop down onto a platform hidden underneath you and then continue to climb a second set of stairs.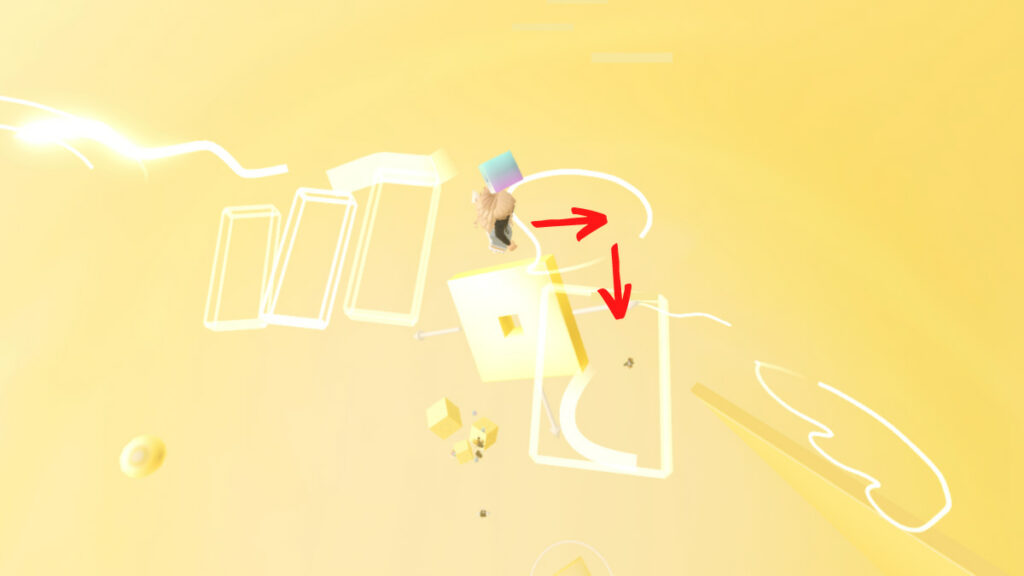 After climbing this second flight, you'll reach the Circlet of Patience. To collect this item, simply walk into it.
Painted Gold Jacket
The Painted Gold Jacket can only be obtained by those who vote in all five of the Innovation Awards categories. To vote in these awards, approach any of the glowing circles scattered around the map and click through the pop-up options that appear on your screen. For each of the five categories, you'll be shown images of the four nominees and can click whichever experience or person that you'd like to vote for.
Related: How to get all free items in Roblox Skate Park – Soccer Mommy event
Once you're ready to submit your votes, press the green VOTE button to submit them. Upon submitting your votes, you will earn the Painted Gold Jacket.
Golden Tucket Hat
To use the Roblox Innovation Awards Voting Hub Photo Booth and earn the Golden Tucket Hat, look for and climb the stairs pictured below. At the top of these stairs should be a large, floating Roblox logo.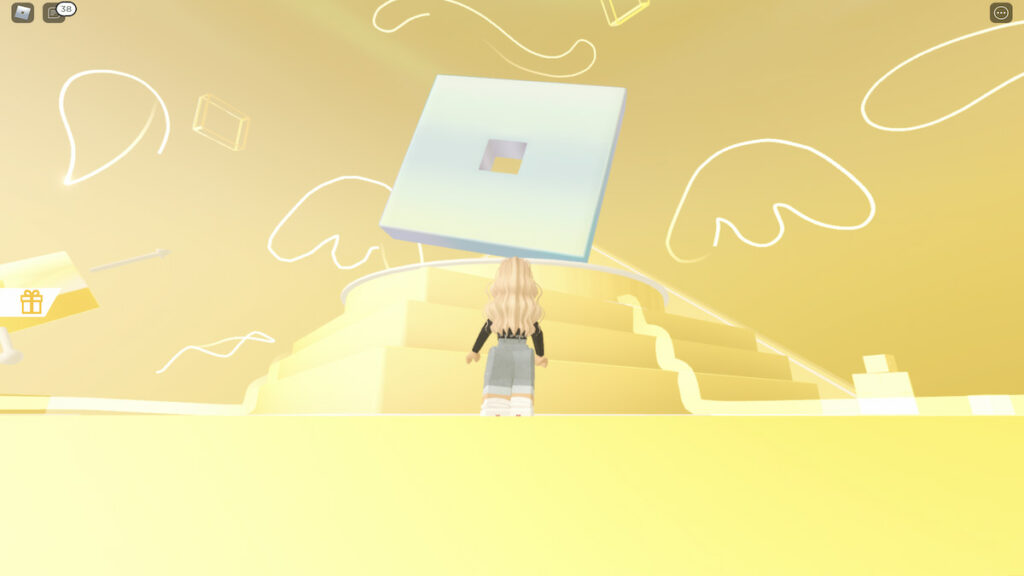 Upon climbing these stairs, the camera will automatically adjust to a photo booth format and the Golden Tucket Hat's badge will appear on your screen, indicating that you've earned its free item.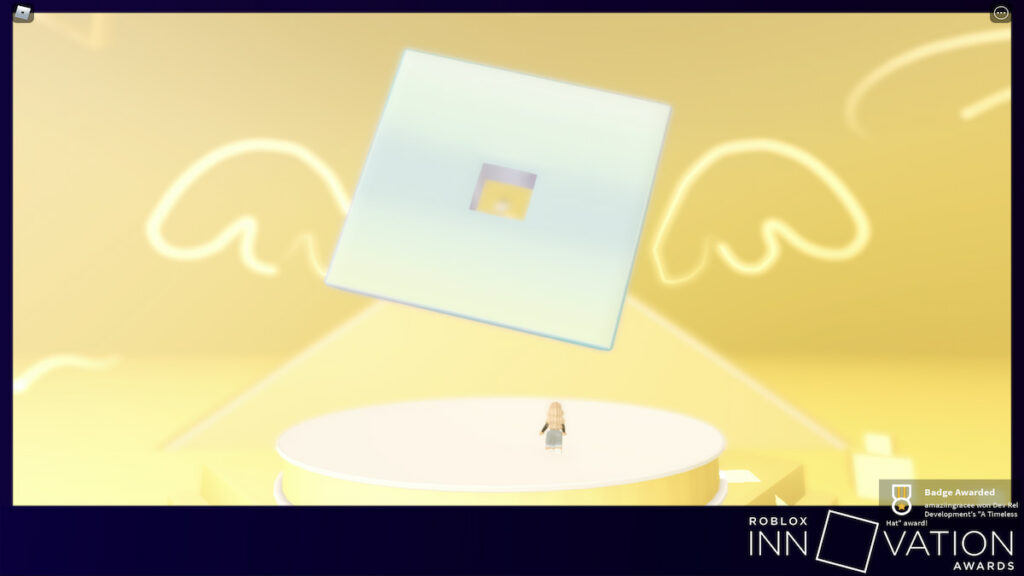 Fragmented Top Hat
The Fragmented Top Hat, as can be assumed by its name, is earned by collecting four crystallized fragments that, when combined, create a glowing Roblox cube. The locations of these fragments can be found below.
Inside of the hole in the golden Roblox logo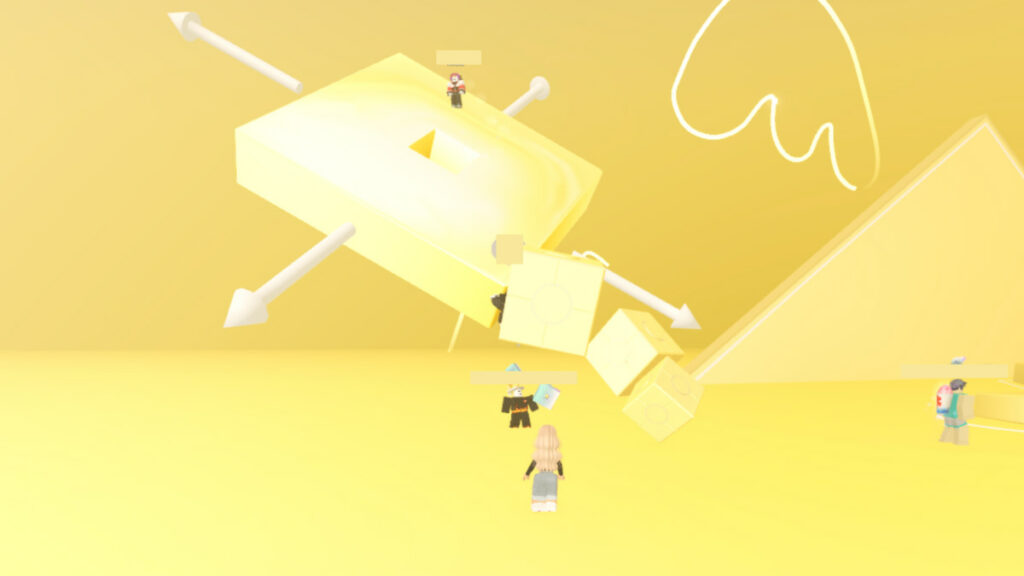 On top of a platform that can only be reached by climbing a set of disappearing stairs

The start of these stairs is to the right of the voting circles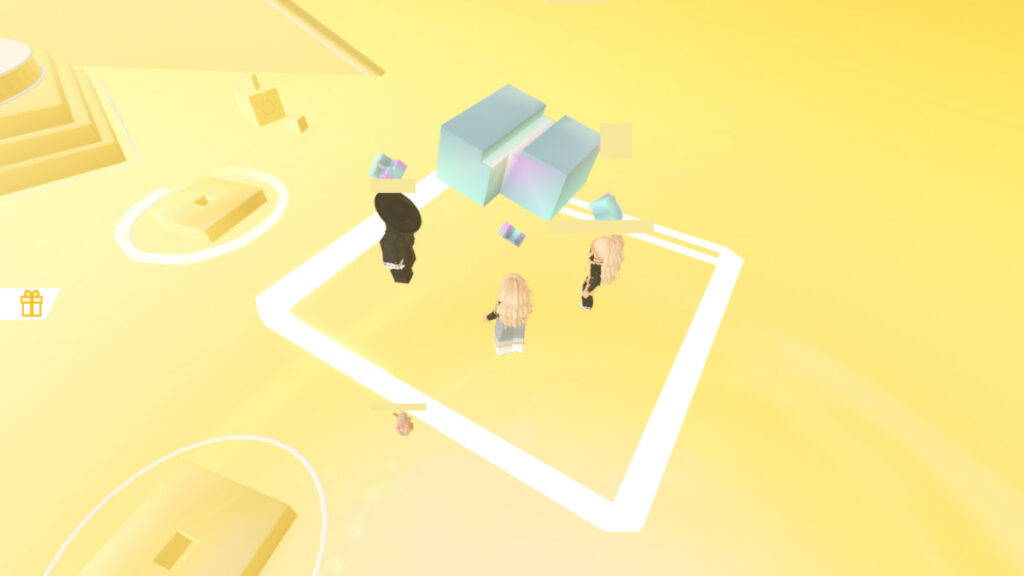 Hidden against the back wall of the large Roblox logo that's behind the photo booth
Tucked behind one of the cubes that's to the left of the main area

Be prepared to take a hike!
After collecting the last fragment, the Roblox logo on top of your Robloxian's head should become complete and you will unlock the Fragmented Top Hat!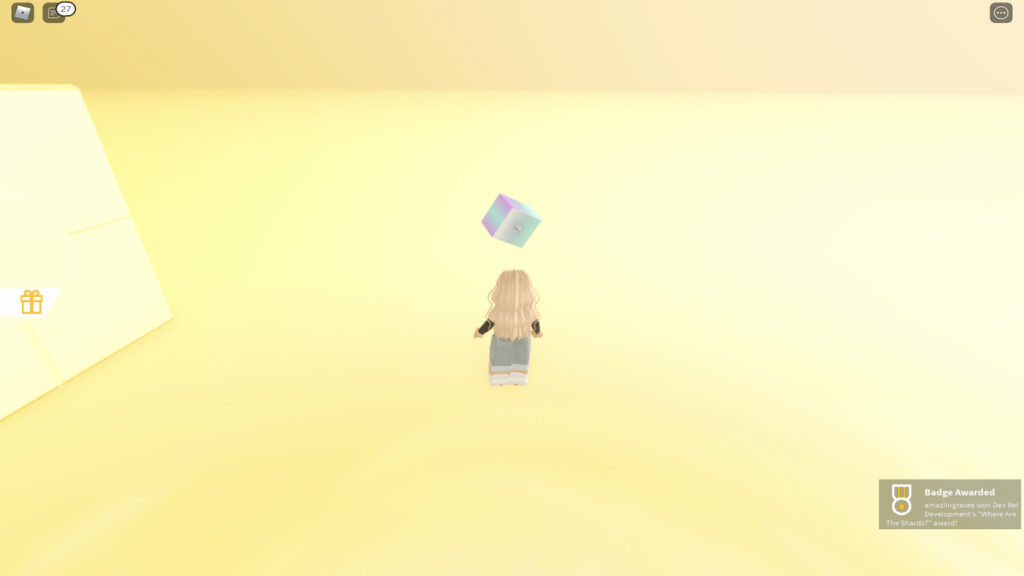 End
That's all there is to it! After completing all of the steps in this guide, you should have unlocked every Innovation Awards item for 2022. Congratulations and we'll see you back here on Pro Game Guides on Sept. 10, 2022, for the full rundown on all of the Innovation Awards winners, announcements, and more!
Looking for more Roblox content while you wait, including free items? Check out PGG's recent guides on How to get all free items in Roblox Fashion Klossette Designer Showcase or How to get all free items in Roblox Samsung Space Tycoon!