A Universal Time, like many other anime RPGs, offers players the ability to use Stands to help make their characters more powerful. To obtain Stands, players will need to find different kinds of Arrows. In this guide, we will be walking through where you need to go and how to obtain the basic Arrow in AUT.
To start searching for Arrows, head towards the Beach area of the map. Arrows will spawn from meteors that fall somewhere between the Beach and the large mountain that's to the left. According to the AUT Wiki, there is a 60%-70% chance of a meteor spawning every minute.
Related: Fastest ways to get Money in Roblox A Universal Time
It's recommended to climb up to the top of the mountain when keeping your eye out for meteors, as it will give you the best view of both areas. The vantage point should look something like what's pictured below.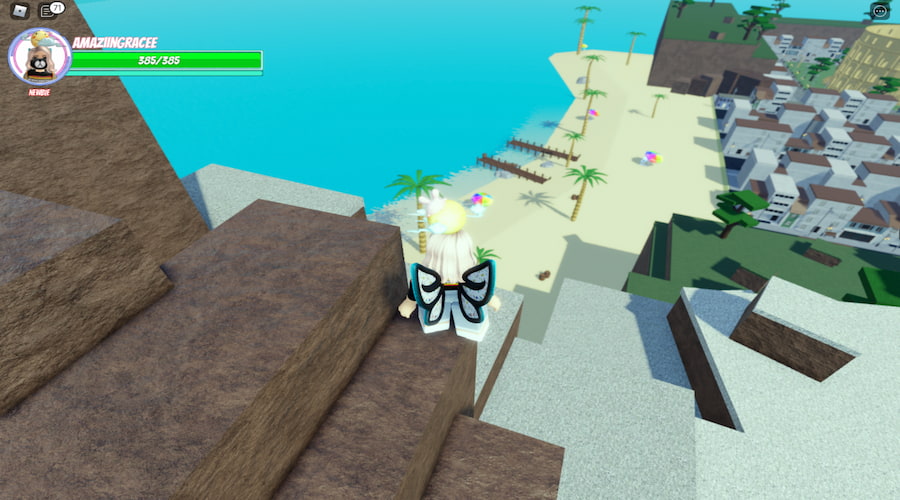 After only a few seconds of exploring the area, you should come across your first meteor. All you'll need to do from here is approach the meteor and hold [E] to collect the Arrow. After doing so, the meteor will disappear and you will have an arrow in your inventory.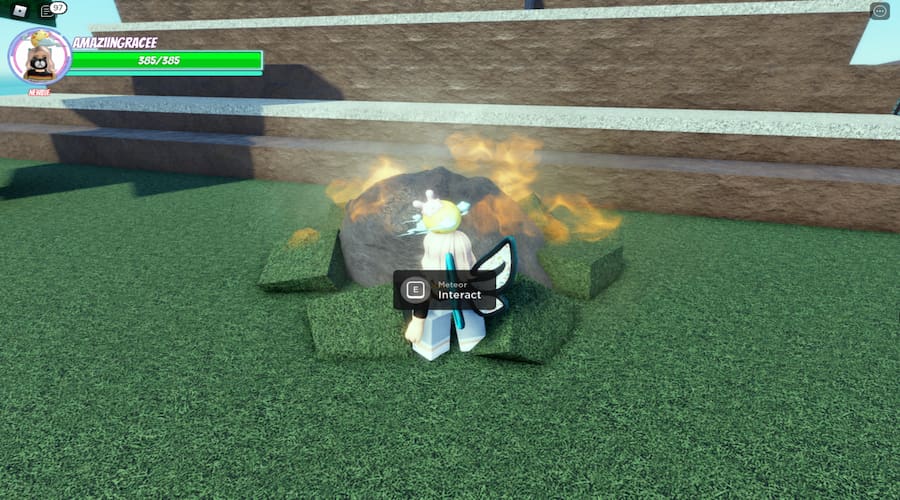 To use the Arrow you have now collected, simply click on the icon in your inventory to hold it, and then click on it once more in your hand to use it. You should now be able to press [Q] to summon whichever Stand you randomly received.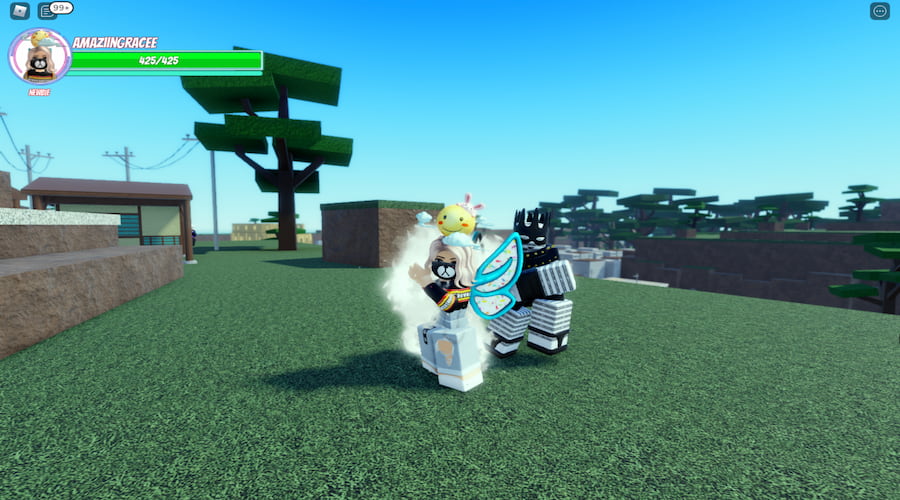 Now that you know what you're looking for, you can continue searching for meteors for as long as you'd like! However, be aware that if there are other players near you who are also looking to collect some Arrows of their own, you both will be going after the same meteors, so run as fast as you can!
If you're looking for more Roblox content and haven't received Broly yet in AUT, head on over to our walkthrough here!