Roblox's Slashing Simulator is a fun, anime-inspired battle simulator in which you can explore the large map and collect new weapons, pets, and gear to become a powerful warrior. The goal is to better your slashing speed and damage as you level up. Better equipment is purchased with Coins dropped from enemies, but the more special gear is purchased with Diamonds. Diamonds are a little more challenging to attain than Coins, but here are some ways you can collect them more quickly.
Purchase Diamonds with Robux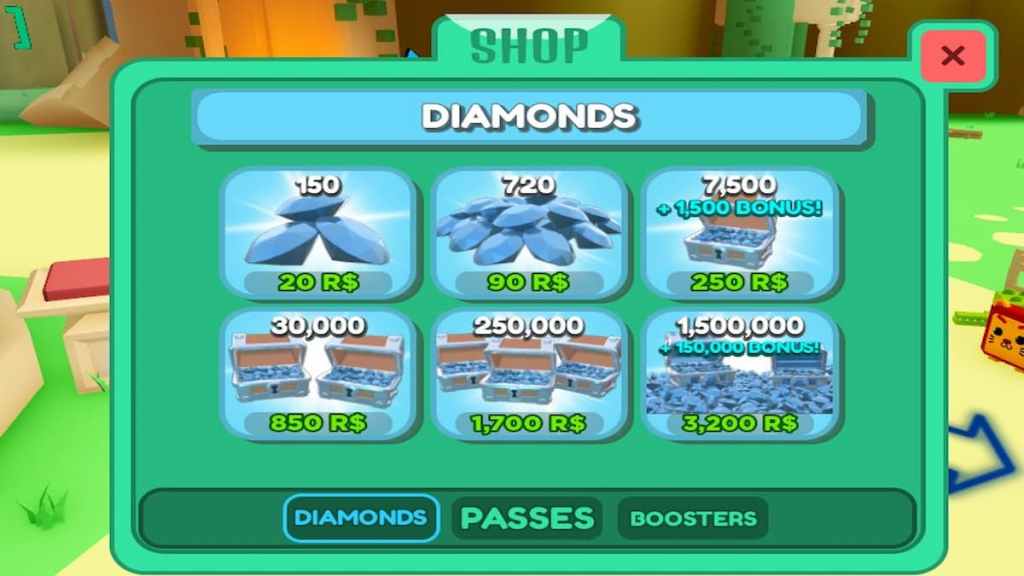 The easiest way to get Diamonds quickly without any hassle whatsoever is to purchase them in the shop for Robux. You can get 150 Diamonds for just 20 R$ and a more significant amount if you have more Robux to spend. This is well worth it if you are looking to attain many Diamonds immediately, and it doesn't require any farming or grinding.
Get 2x Diamonds Boost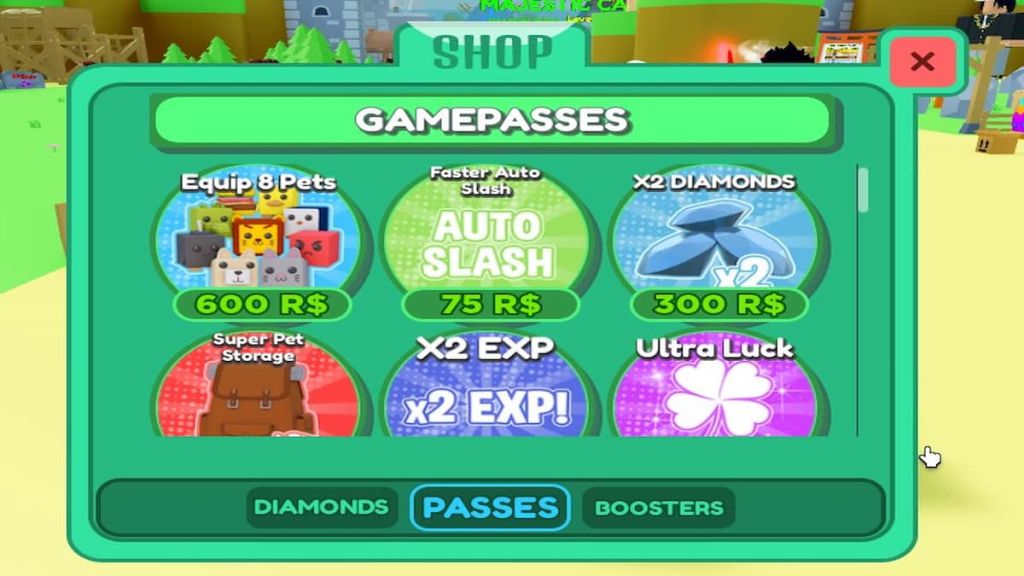 Another great way to get Diamonds more quickly is to purchase the 2x Diamond Gamepass. This will make it a lot easier to collect Diamonds while fighting your usual mobs, but it does cost you a one-time price of 300 R$. If you don't quite want to spend that amount, you could purchase the 2x Diamond booster instead for only 30 R$. The 2x Boost only lasts for 20 minutes, however, so make sure to use it to its full extent before it's gone.
Get the Daily Login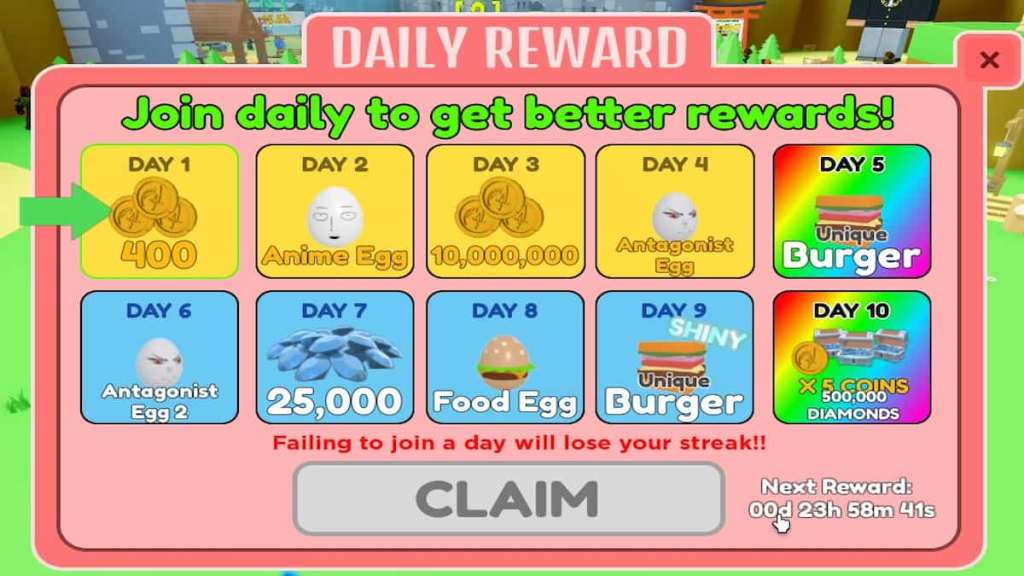 If you don't have the Robux or would rather not use them to get Diamonds, there are other ways in which you can attain them rather quickly without spending anything. The Daily Login is something you can collect in-game every day. You are awarded special items such as pets, coins, and Diamonds. If you continue your login streak for seven days, you can be awarded 25,000 Diamonds. This is an easy method considering it doesn't require any farming. You simply have to remember to jump into the game every day to claim your reward.
Farm Boss Battles
Another way to collect Diamonds is to fight enemies. Boss fights can get you five to seven or more Diamonds each time, depending on which area you are located. It's super easy to continue farming Bosses with the Auto-Slash control on the left-hand side of your screen. Your character will continue hitting the Boss and continuously slay them as they respawn. This method is even more effective with 2x Diamond boosts or Gamepasses. If you keep up this farming process, you will be rich with jewels in no time!
Looking for more Roblox content? Check out our guides on How to grind Gems fast in Roblox Tower Defense Simulator or How to farm Spells fast in Roblox Weapon Fighting Simulator!