Gems are one of the two currencies in Robloxian High School, this one is the more premium of the two. Unlike coins, gems can get you more exclusive items. They are also a lot harder to come by than coins, which are given rather freely. If gems are so hard to get, what are your options? Read below to find out.
Daily Quests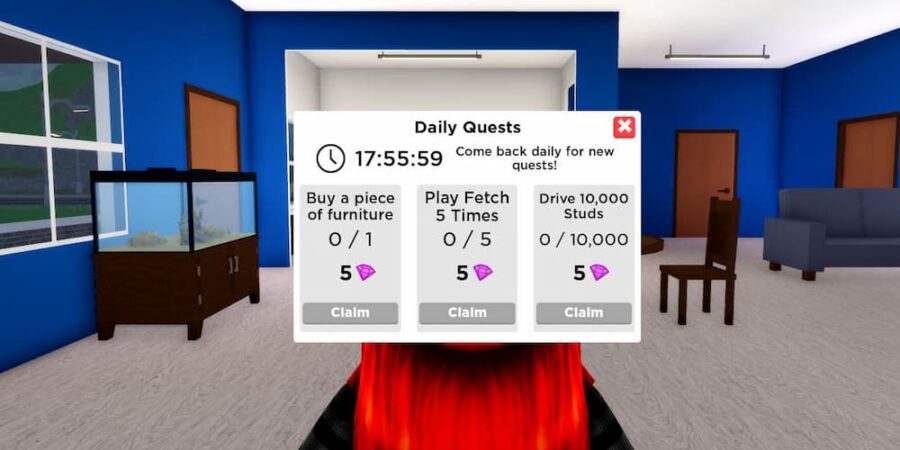 One simple way to earn gems in Robloxian High School is by completing your Daily Quests. You can find these by clicking the pink button on the right side of your screen; the button has a clipboard with checkmarks. The button opens a new window where you'll find three objectives on the list. Each objective will give you about 5 gems, totaling 15 gems in one day.
Robux
The most straightforward way to obtain gems is to buy them. This is not a satisfactory answer to many players, but the option is still viable if you are in a bind and you really want gems. Gems cost Robux, which is the currency of Roblox. Robux is purchased using real money. If you want to buy gems using Robux, select the Plus button on the top right side of the screen, beside the gems symbol.
Name Confusion
One thing to note is that when you search for tips on finding gems, you will find a lot of results for Roblox High School 2. This is not the same game, so the methods mentioned (like chests and daily logins) will not work in Robloxian High. The above methods are all we could find for the game. If you feel we have missed something, feel free to leave a comment below.
Want to read more about Roblox? Check out How to get the Award-Winning Smile in Roblox on Pro Game Guides.