Kaiju Universe has tons of fierce monsters you can utilize in PvP battles against other online players, each with its own unique abilities you can empower by gaining Skill Points and leveling up. All of the monsters are themed around original movies and stories of the Kaijus, like Godzilla. Even a modified Kaiju, the Mecha King Ghidorah, was an option to play in the experience. However, you may not be able to get him on regular servers anymore.
Can you still get the Mecha King Ghidorah in Kaiju Universe?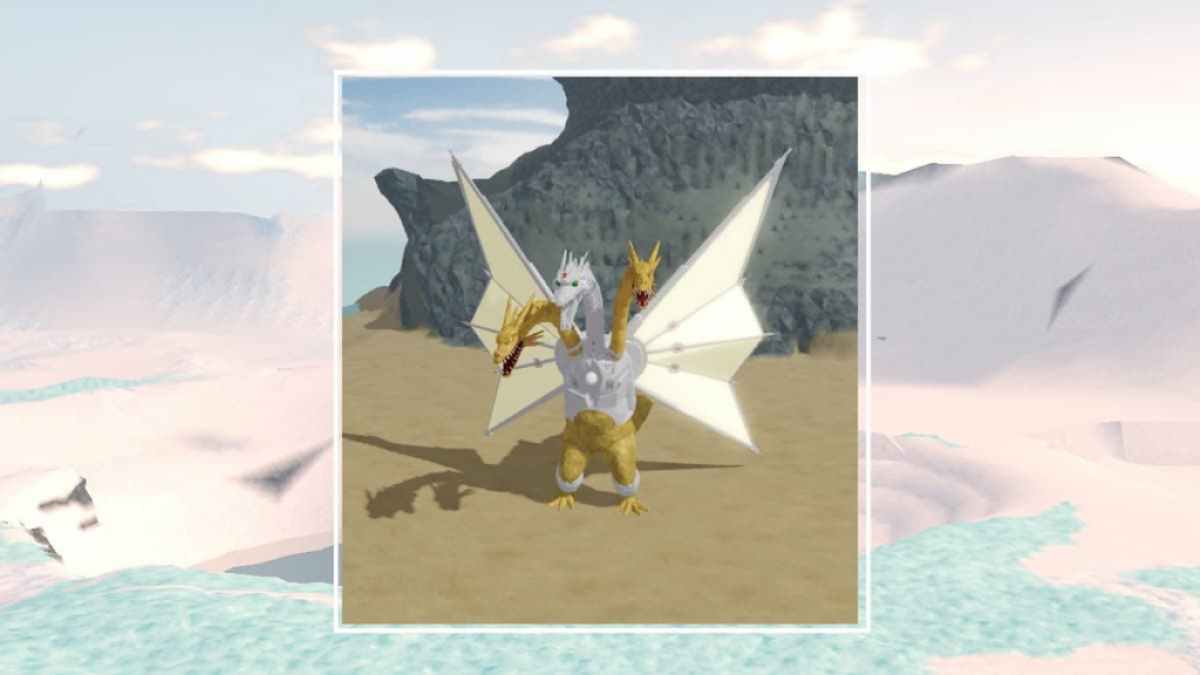 The Mecha King Ghidorah, like the regular King Ghidorah, is a three-headed beast with wings, only it is modified with machinery. Two heads are flesh, and the last is a silvery metal. Resembling a hydra-like creation, this Kaiju could shoot out a laser-like beam, damage enemies with two different melee attacks, and create a forcefield to block incoming attacks.
Related: How to get Thermonuclear Godzilla in Kaiju Universe – Roblox
This Kaiju could originally be purchased for 16,950 G-Cells, but unfortunately, was removed from the game because of issues with lag it was created for the servers. You now won't be able to find it anywhere in the shop or Kaiju collections, and even if you previously owned the creature, you still won't be able to play as it. This is a real bummer for fans of the Mecha Ghidorah. Still, there are plenty of other options to try, including the regular King Ghidorah's two variants, the Showa King Ghidorah and the Heisei King Ghidorah, with similar abilities. You can find the Heisei Ghidorah in the Kaiju collection for 13,250 G-Cells, and the Showa Ghidorah for 30,000 G-Cells.
You may still be able to try this Mecha King Ghidorah out in the near future if the developer decides to add him to private servers. This will allow you to explore his epic abilities and PvP some friends in a closed server where you won't have to worry about too much lag interfering.
Looking for more Roblox Kaiju Universe content? Check out Pro Game Guides' tips and tricks on How to get G-Cells fast in Kaiju Universe – Roblox or How to get Monster Zero in Kaiju Universe – Roblox!