Sparks Kilowatt has left us some treasure in Admin House New during Week 2 of Metaverse Champions. Find out how to get Sparks Kilowatt's Secret Package (available April 21 to April 30) below.
How to get Sparks Kilowatt's Secret Package in Admin House New
To get Spark's Secret Package in Admin House New, you simply need to help Sparks find the chest that is located somewhere on the map. The good thing about this quest? You can see the chest from where Sparks is standing!
When you first enter the game, you will spawn on a white platform. Walk up to Sparks and speak to her for her to give you the quest to find the chest. Then, look behind her. In the distance, you will see some rocks with a bright pink glow at the base.
Related: How to Get Sparks Kilowatt's Secret Package in Horse Valley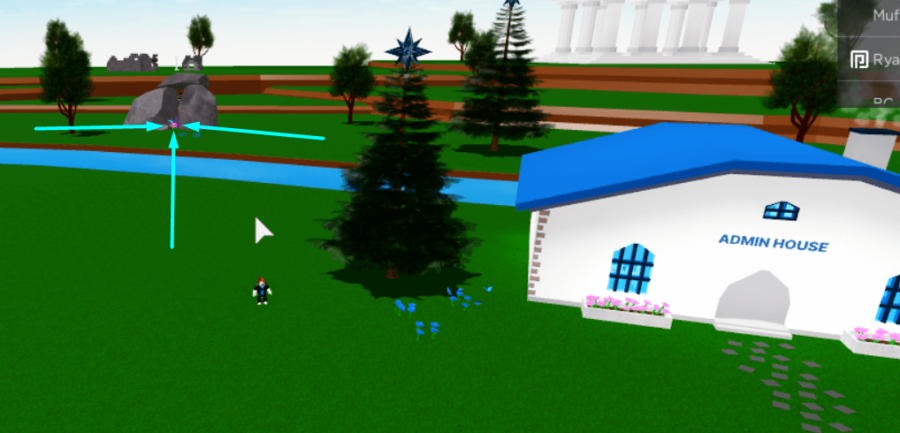 The bright pink glow is the chest she wants you to find. If you zoom out, it will be easier to notice. The image above shows you exactly where you'll find it if you use the white Admin House for reference. Approach the rocks and make your character touch the chest to complete the quest!
Once you have done that, you will receive a badge in-game and Sparks Kilowatt's Secret Package will be added to your Roblox inventory!
For all Metaverse Champions Mission Guides, be sure to check back with Pro Game Guides. If you're looking for codes for other games, we have a ton of them in our Roblox Game Codes post! You can also get a bunch of free stuff via our Roblox Promo Codes page.