Looking for a fun experience to play with your friends? Do you enjoy hunting for secret badges? Then you may be interested in Mega Hide and Seek!! In Mega Hide and Seek!, players take the role of either a hider or seeker and do as their role states—simple enough, but still fun nonetheless. While completing these simple roles, however, players can also collect a handful of badges, including the secret badge that we'll be detailing below, the Dog Whisperer badge.
How to unlock the Dog Whisperer badge in Mega Hide and Seek!
In order to earn the Dog Whisperer badge, we need to ensure that the map that we're playing on has a dog present. Unfortunately, only one map in the experience's available map rotation has a dog (the Kitchen), so you may need to wait a few rounds for it to show up. Or, if you have a few Robux to spare, you can select the Kitchen map yourself at the start of a round by paying six Robux.
Once you've spawned into the Kitchen, jump out of the starter area and onto the floor below. In the corner of the Kitchen should be a dog bed with a cheerful dog sitting inside of it.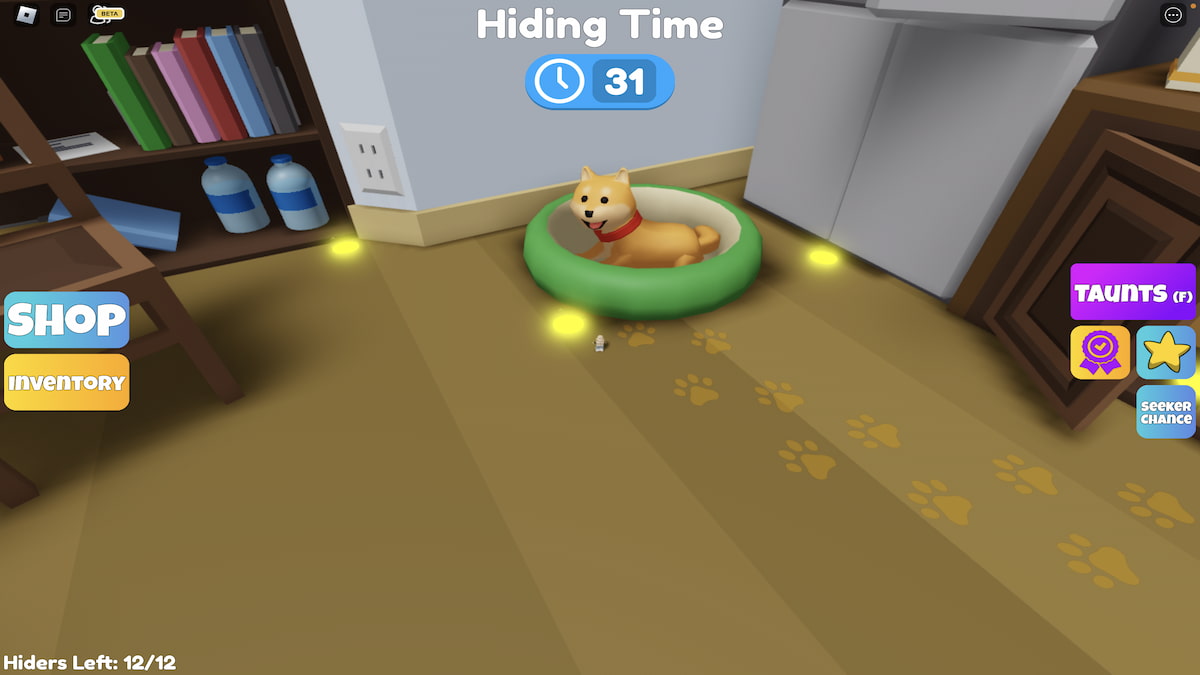 Related: How to get the LeHtoo Statue Touch! badge in PLS DONATE – Roblox
To earn the Dog Whisperer badge, simply use the yellow bounce pad to launch yourself into the dog bed, walk behind the dog itself, and hop up onto its back. As soon as you do, you should earn the badge. That's all there is to it!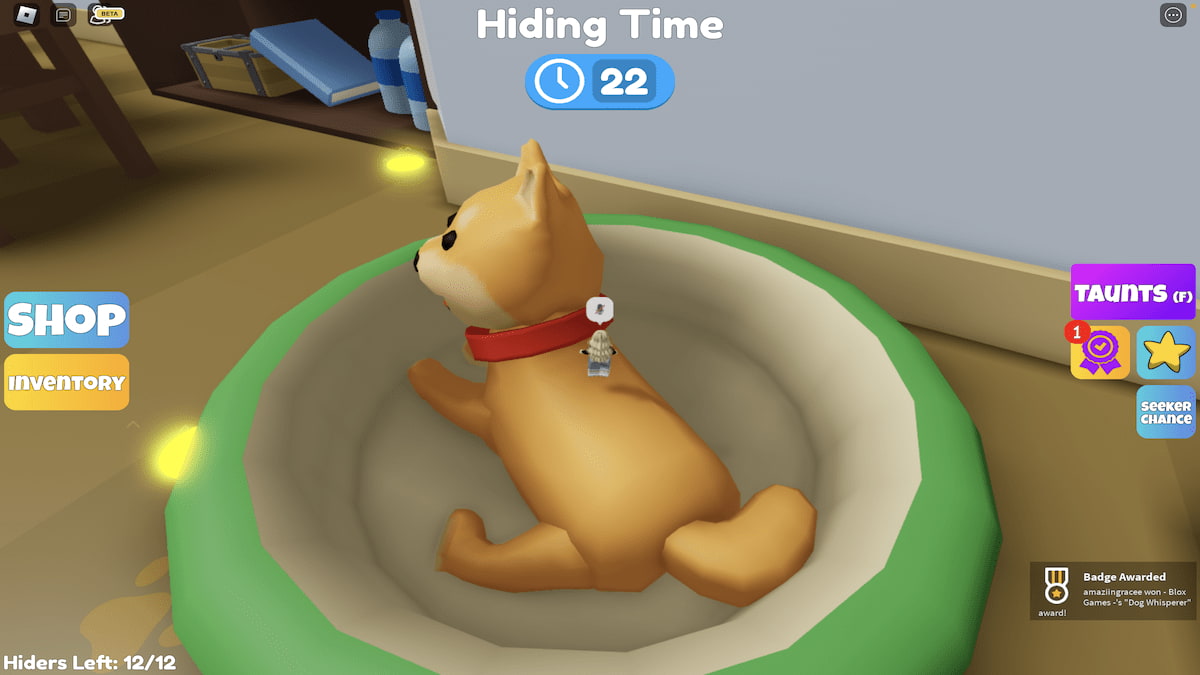 Looking for more Roblox content? Check out our recent guides on How to get the Bone Chiller badge in Maple Hospital – Roblox or How to get the Pyramid badge in Adopt Me – Roblox here on Pro Game Guides!