Roblox Adopt Me is known for its frequent in-game events, and a new one has just dropped for Nov. 2021. The Sing 2 Event will promote the new movie in the Sing Franchise, but also promises a great reward for players who participate.
Adopt Me x Sing 2 Event + Reward
Starting Nov. 18, 2021, the Adopt Me x Sing 2 collaboration event will be available for play in Adopt Me. The event will last until Dec. 1, 2021. Players can enjoy seeing Buster Moon, a new stage area, and a scavenger hunt. The scavenger hunt promises the reward of the coveted Galaxy Explorer Helmet, a pet accessory.
Related: Roblox Adopt Me x Sing 2 Collaboration launching November 18th, players can earn the Galaxy Explorer Helmet
How to Get the Galaxy Explorer Helmet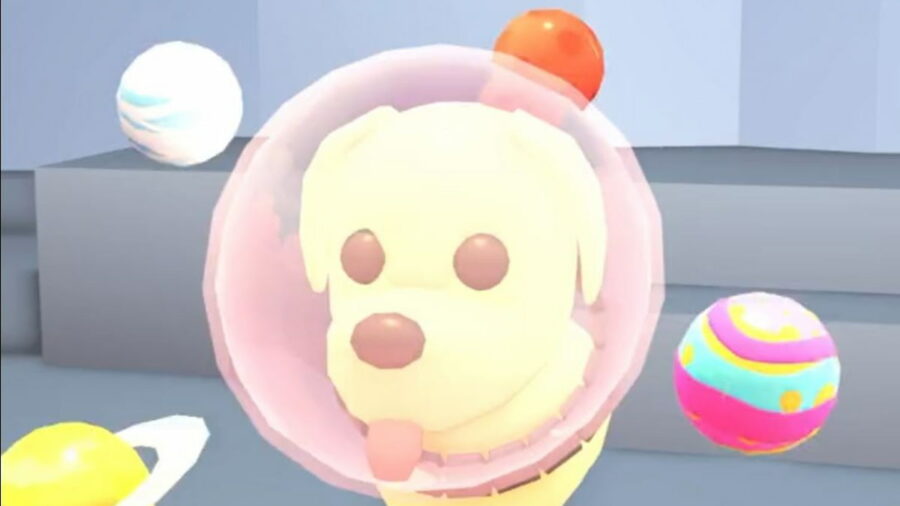 First, you will need to go to Adoption Island after launching the game. You can click on the Buster Moon icon on the left side of the screen to teleport there. Once there, approach the stage and select Talk with Buster Moon. He will give you instructions on the Scavenger Hunt.
Look in the top left of your screen. You will see the silhouettes of the items you need to retrieve. As you find them, they will be filled in. It appears items will only be outside in random areas, and not in buildings. The items will glow as you approach them. Check areas like the park and hot springs. Once you have found all the items, go back to Buster Moon and receive the helmet!
Want to read more about Roblox Adopt Me? Check out Best Roblox Adopt Me Toys, Clothes, and Gifts on Pro Game Guides.