Mysterious pillars have appeared in Wacky Wizards and it's up to us to destroy them before they destroy the map! After breaking down the four pillars and stopping the rift from being created, players will obtain the Greek Helmet ingredient which can then be used to create all kinds of new potions. To learn more about how to obtain this ingredient, continue reading below.
How to unlock the Greek Helmet ingredient in Wacky Wizards
Upon spawning into Wacky Wizards, make your way toward the rocket ship and the cave where we found the Flamey ingredient. In between these two locations should be a small island with four pillars.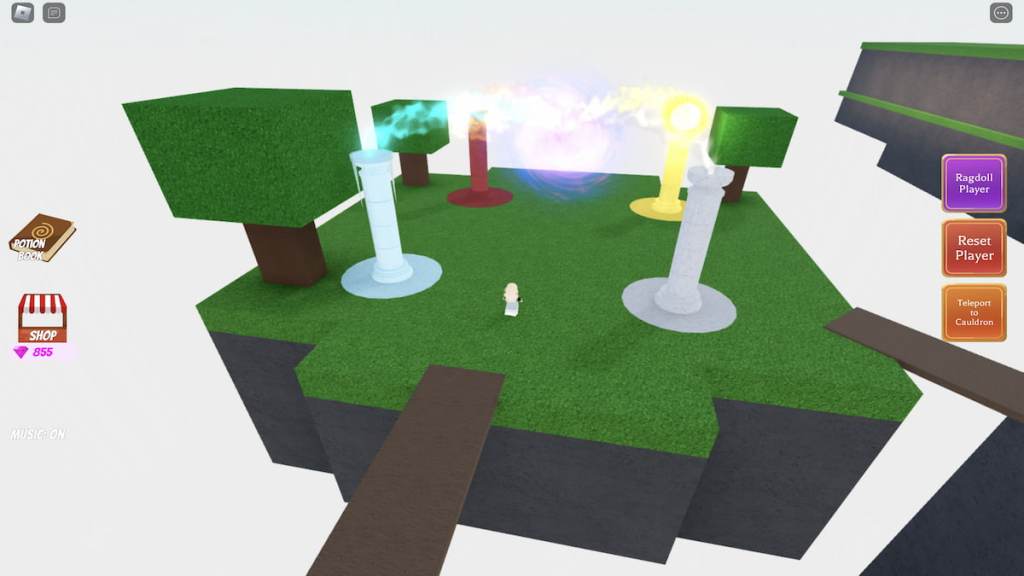 In order to destroy these pillars, we need to bring a specific ingredient from our ingredient table to each one. To get started, teleport back to your cauldron, grab the Chili ingredient, and return to the pillars. With the Chili ingredient in hand, approach the ice pillar and hold E to use the Chili on it. Upon doing so, the pillar should explode!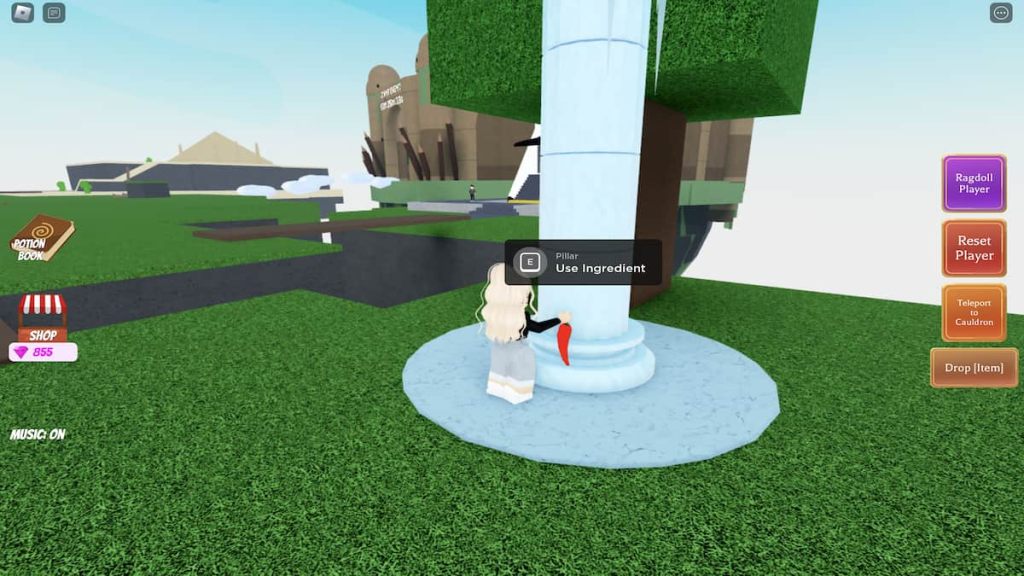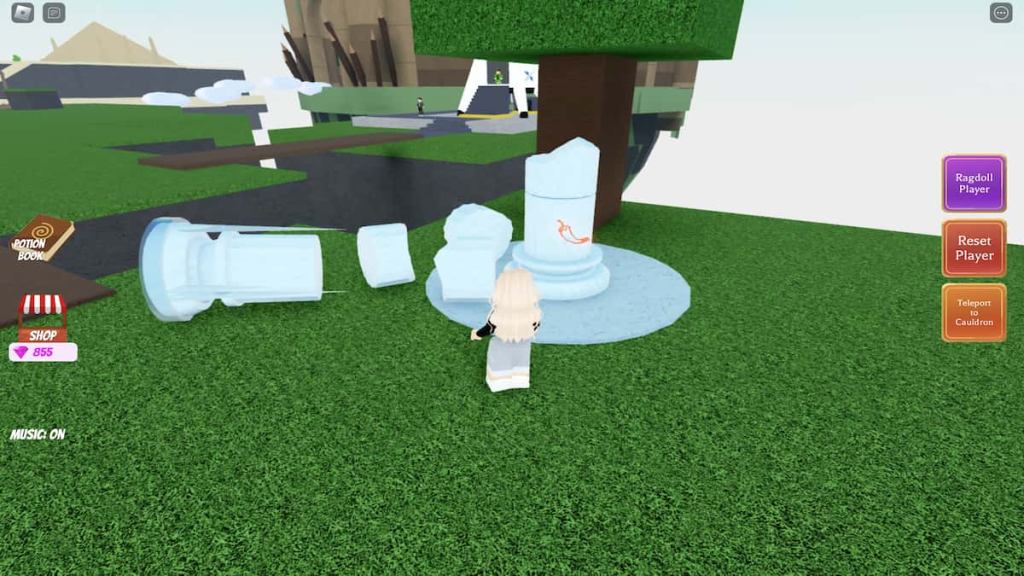 Next, grab the Ice Cream Cone ingredient from your table and bring it to the fire pillar. Upon using this ingredient on the pillar, it should crumble to pieces.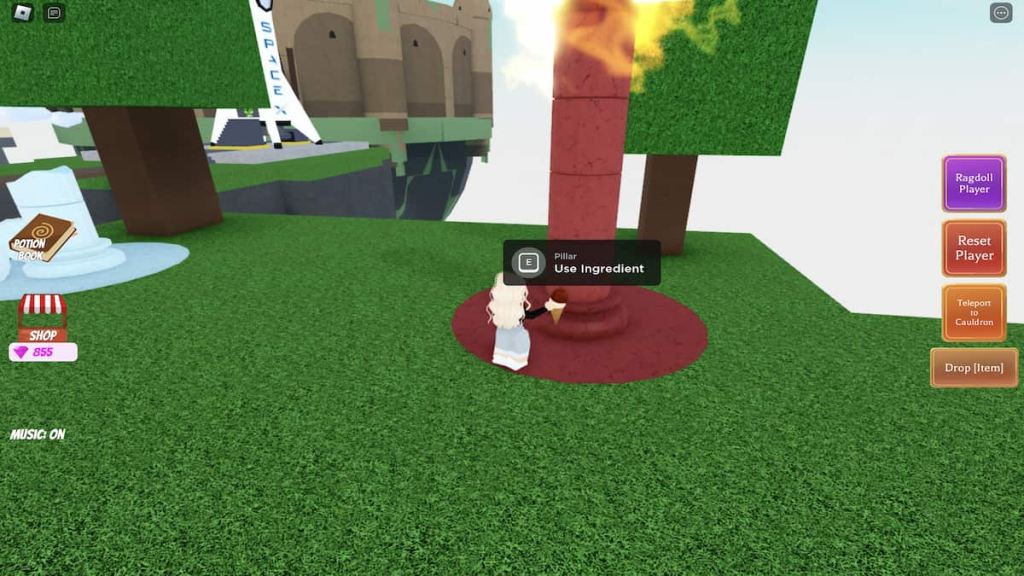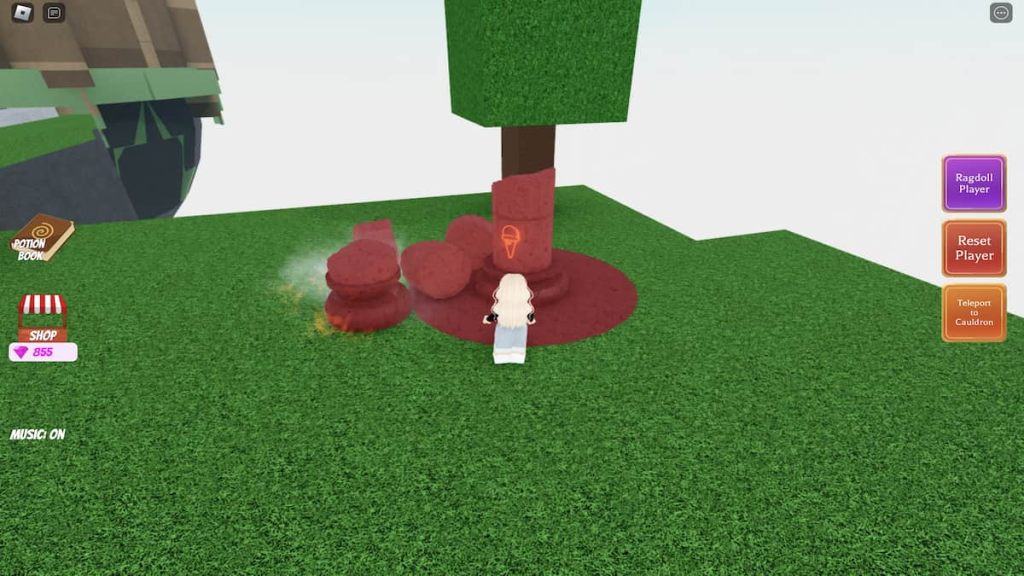 The third ingredient that you'll need to bring to the island is the Sunglasses ingredient, which, when used on the bright pillar, will crumble it to pieces.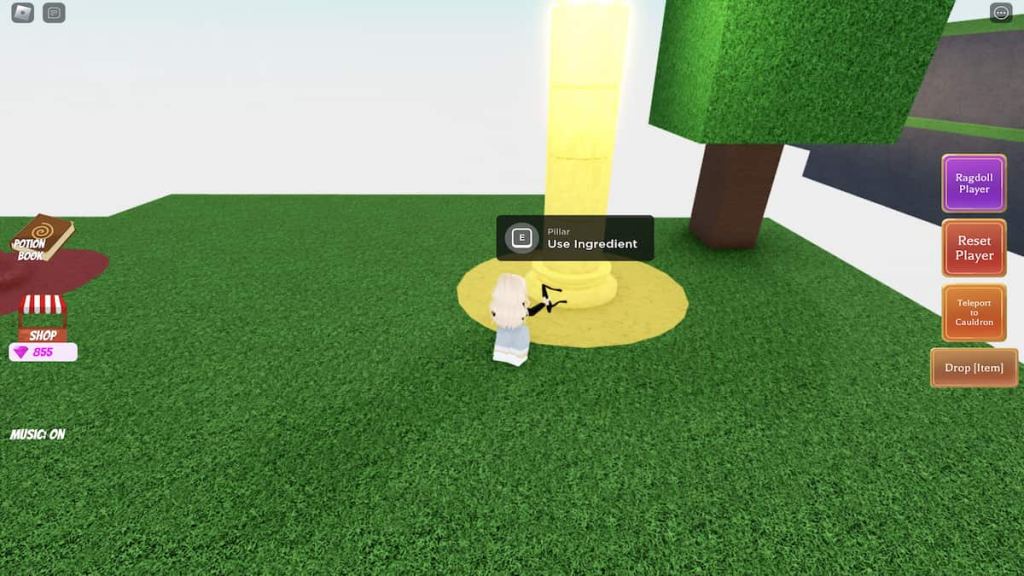 Related: All potions and recipes in Wacky Wizards | Roblox Wacky Wizards Full Potions List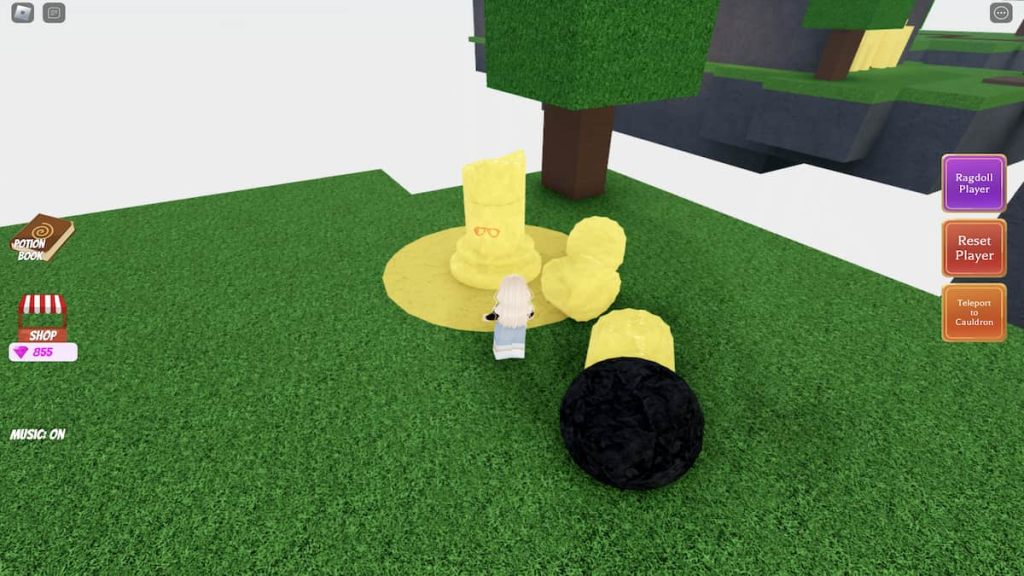 Finally, return to your table and grab the Dynamite ingredient. After using this ingredient on the stone pillar and closing the rift for good, the Greek Helmet ingredient should appear in the middle of the island.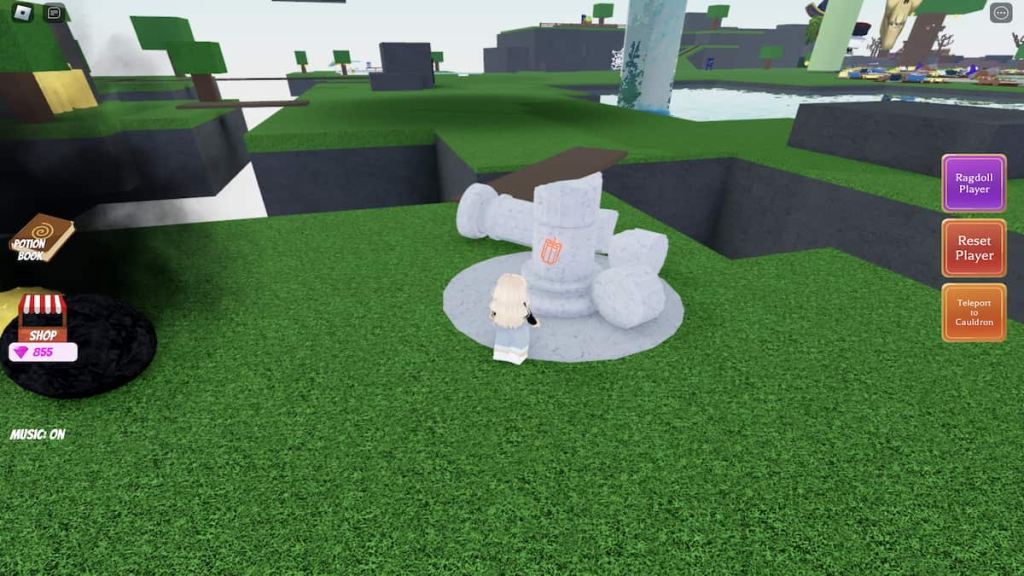 To add the Greek Helmet to your collection, simply teleport back to your cauldron, toss the ingredient inside, and press the Spawn button to begin brewing. After just a few seconds, the Arrow Flurry potion should appear.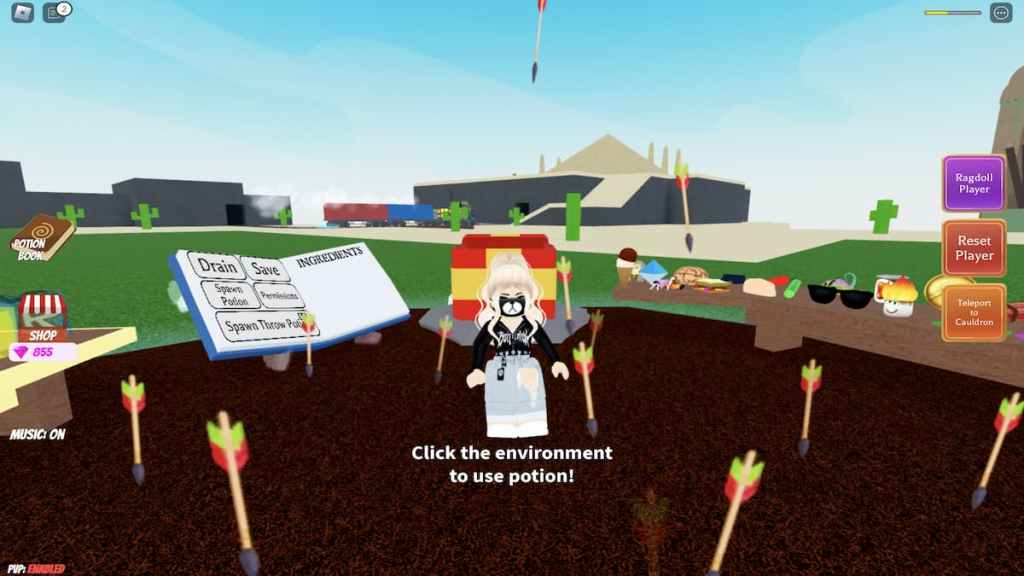 Greek Helmet potion list
The list below features all of the currently known Greek Helmet potions.
| | | | |
| --- | --- | --- | --- |
| 638 | Arrow-flurry | Greek Helmet | Launch arrows! |
| 639 | Unnamed | Greek Helmet + Giraffe Hoof | Run too close to the sun |
| 640 | Cast-lightning | Greek Helmet + Ethereum Crystal | Launch lightning! |
| 641 | Medusa | Greek Helmet + Chameleon | Turn into stone |
| 642 | Trojan-horse | Greek Helmet + Horse Shoe | Get Trojan Horse friend that follows you! |
| 643 | Spartan-noodle-arms | Greek Helmet + Pool Noodle | Get spartan noodle arms |
Looking for more Wacky Wizards content? Check out our recent guides on How to get the Egyptian Head ingredient in Roblox Wacky Wizards or How to get the Paintbrush ingredient in Roblox Wacky Wizards here on Pro Game Guides!