Hold your horses, we'll show you where to get the Horse Shoe ingredient in Wacky Wizards right now! Follow along the brief guide below to learn how to unlock this ingredient and all of the awesome potions that can be made with it. Or, if you're looking for more potions, check out our complete Wacky Wizards potions list!
How to unlock the Horse Shoe ingredient
Once you've spawned into Wacky Wizards, head toward the large red barn that's located underneath Heaven's Gate and to the left of the community pool.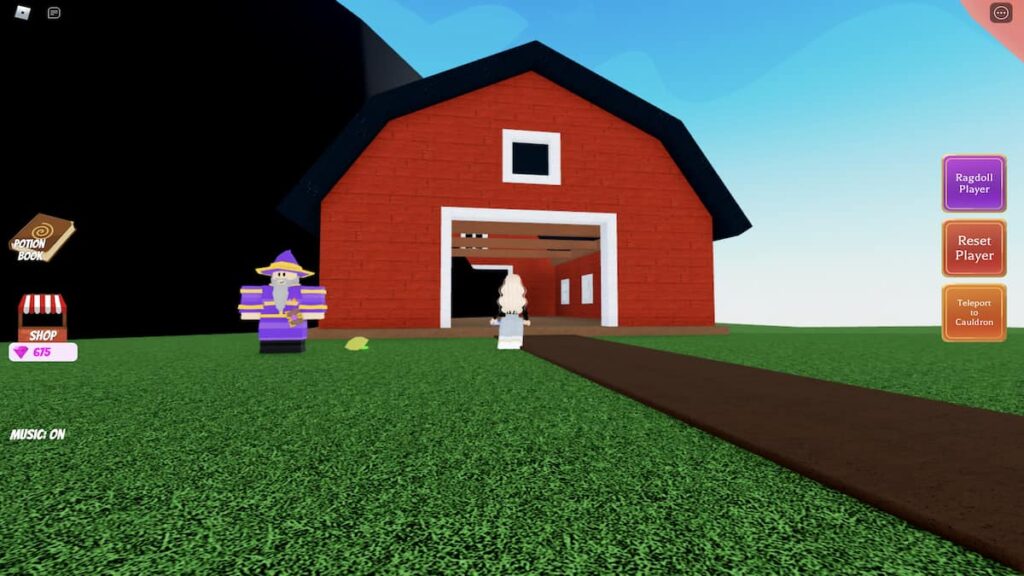 To find the Horse Shoe ingredient, walk inside of this barn and adjust your camera so that it's looking behind you. Upon doing so, you should see the Horse Shoe hanging above the barn's front door. Hop up and click on this ingredient to grab it.
Related: How to get the Coconut ingredient in Roblox Wacky Wizards
To add the Horse Shoe to your collection, simply teleport back to your cauldron, toss the ingredient inside, and press the Spawn button to begin brewing. After just a few seconds, the Unicorn Friend potion should appear.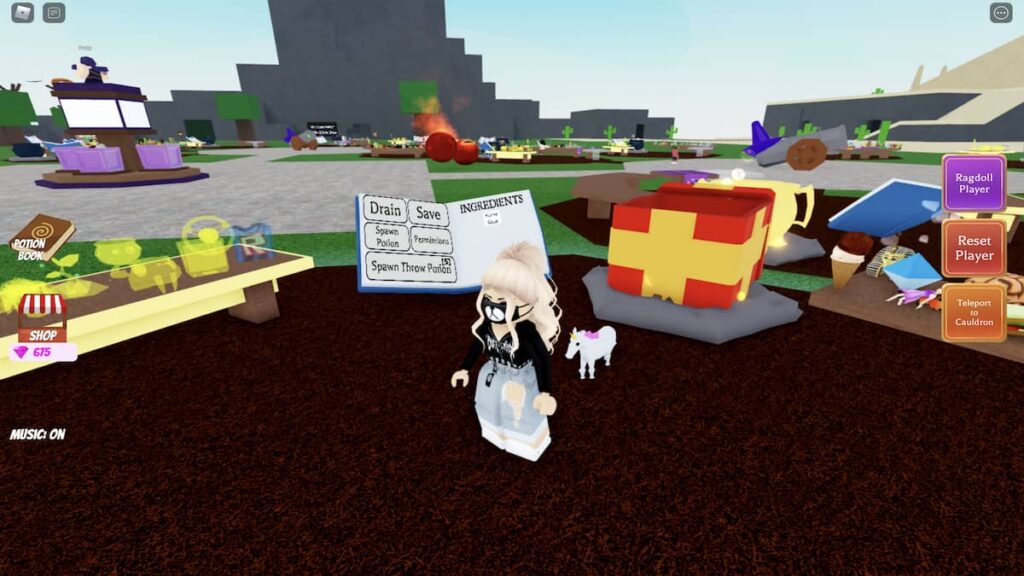 Horse Shoe potions list
The list below features all of the currently known Horse Shoe potions!
| | | | |
| --- | --- | --- | --- |
| 566 | Unicorn-friends | Horse Shoe | Get a Unicorn Friend! |
| 567 | Horseshoe-arms | Horse Shoe + Pool Noodle | Get horse shoe noodle arms! |
| 568 | Throwing-horseshoe | Horse Shoe + Ethereum Crystal | Get a horse shoe weapon! |
| 569 | Horse-legs | Horse Shoe + Giraffe Hoof | Get horse legs! |
| 570 | Flying-unicorn | Horse Shoe + Fairy | Become a flying unicorn! |
| 571 | Horse-bee | Horse Shoe + Honey | Become a horse bee! |
| 572 | Horse-head | Horse Shoe + Brain | Turn your head into a horse's! |
| 573 | Centaur | Horse Shoe + Giant's Ear | Become a centaur! |
Looking for more Wacky Wizards content? Check out our recent guides on How to get the Icecream Cone ingredient in Roblox Wacky Wizards or How to get the Oz's Sunglasses ingredient in Roblox Wacky Wizards!