Looking for something to satisfy your Robloxian's sweet tooth? You're in luck—Wacky Wizards' Jellybean Update is here! To learn more about how to obtain this ingredient and all of the potions that can be made with it, continue reading our brief guide below.
How to unlock the Jellybean ingredient
The Jellybean ingredient may be one of the easiest ingredients to obtain in all of Wacky Wizards, as all you need to do is find it! Once you've spawned into Wacky Wizards, head toward Oz's house. If you can't find it, check behind the sneaky bush pictured below.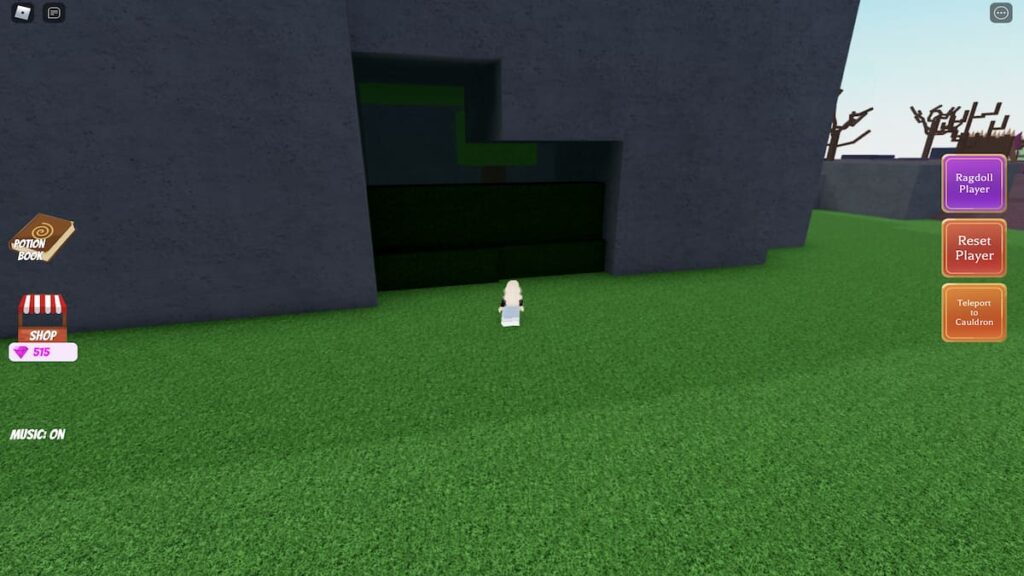 After walking through the bush, you should see Oz's house to your left!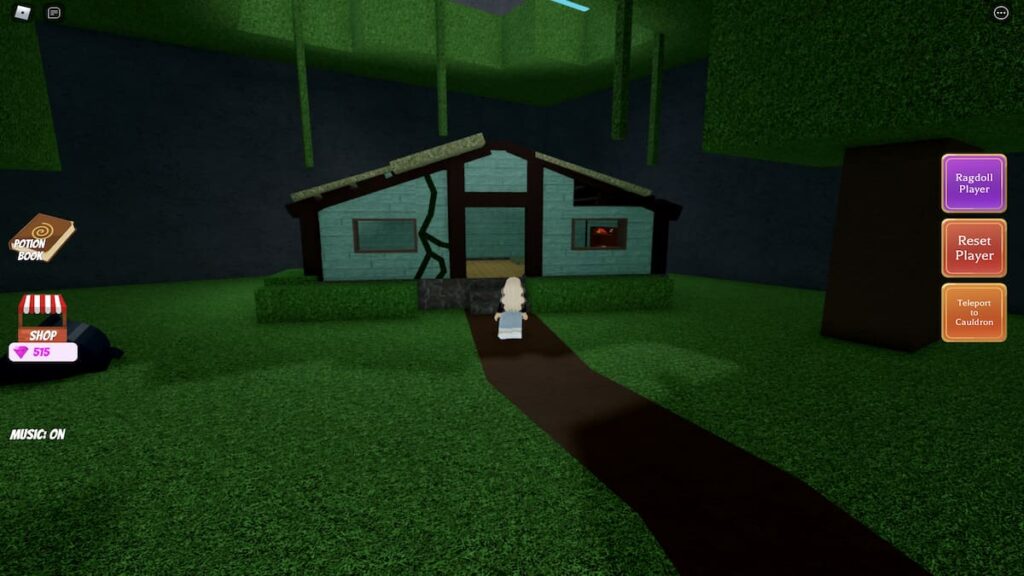 Enter Oz's house and approach his ingredient shelf. On this shelf should be a glowing, green, and oblong-shaped item—this is the Jellybean ingredient!
Related: All potions and recipes in Wacky Wizards | Roblox Wacky Wizards Full Potions List
To add this ingredient to your collection, simply teleport back to your cauldron and toss it inside. Once inside, press the Spawn button in your potion book to begin brewing. After just a few seconds, the Jellybean potion should appear.
Jellybean potions list
The list below features all of the currently known Jellybean potions!
| | | | |
| --- | --- | --- | --- |
| 515 | Jellybean | Jellybean | Become a Jelly Bean! |
| 516 | Jelly-thrower | Jellybean + Gun | Get a jelly bean flamethrower! |
| 517 | Jelly-grenade | Jellybean + Dynamite | Get a jelly bean grenade! |
| 518 | Jelly-walk | Jellybean + Giraffe Hoof | Walk on jelly beans! |
| 519 | Jelly-poop | Jellybean + Rotten Sandwich | PoopJellyBeans |
| 520 | Jelly-rain | Jellybean + Chameleon | Make it rain jelly beans! |
| 521 | Green-paint-gun | Jellybean + Paintbrush | Get a green paint gun! |
Looking for more Wacky Wizards content? Check out our recent guides on How to get the Paintbrush ingredient in Roblox Wacky Wizards or How to get the Coconut ingredient in Roblox Wacky Wizards!